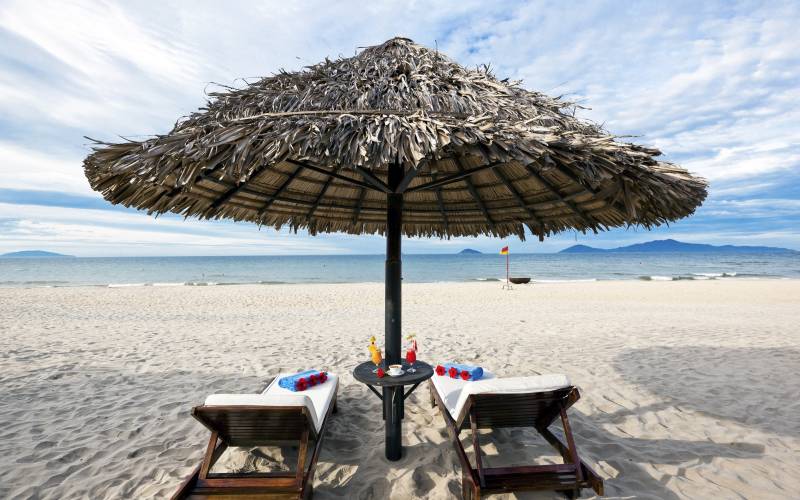 Vietnam is a country of surprising depth that ticks many holiday boxes. It has beautiful landscapes, fascinating recent and ancient history and some of the best food experiences known to man.
If you have always wanted to explore Vietnam we couldn't think of a better place to start than Hoi An. For architecture, riverside and coastal charm, plus cultural heritage in a provincial setting this small town takes some beating. But the real treat is that all this is just a stone's throw from some of Vietnam's best beaches.
Hoi An is more than just a beach town however, it's a designated a World Heritage Site and one of the best examples of a traditional trading post you'll find in South East Asia.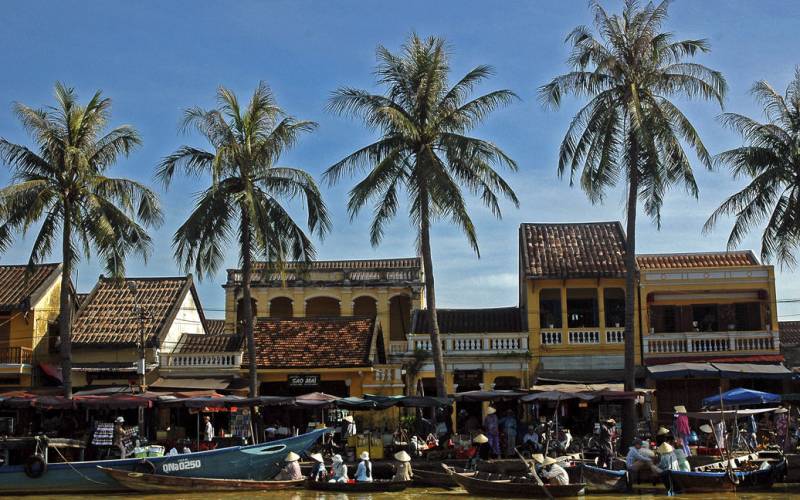 It has a distinctive Chinese and Japanese character that will make you feel you have stepped into an anime movie, especially when you discover the remarkably well preserved architecture in the Old Quarter, including the emblematic Japanese covered bridge. The atmospheric Old Quarter was originally constructed by merchants in the 16th century and still retains the quaint, low-tiled roofed houses and narrow streets containing temples, pagodas and communal assembly halls.
Hoi An Beaches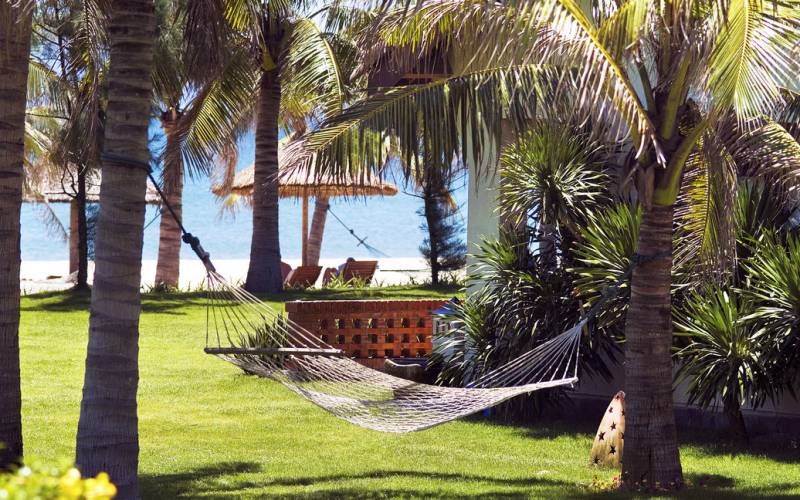 Both Cua Dai Beach and An Bahn Beach — perfect sandy strips of tranquillity — are the best place to observe as locals do their early morning exercises, while out to sea fishermen ply the waters in traditional fishing boats. In An Bahn Beach, pass the time at one of the many cafes and restaurants along the shore with a bowl of aromatic pho noodle soup and a chilled glass of whatever takes your fancy.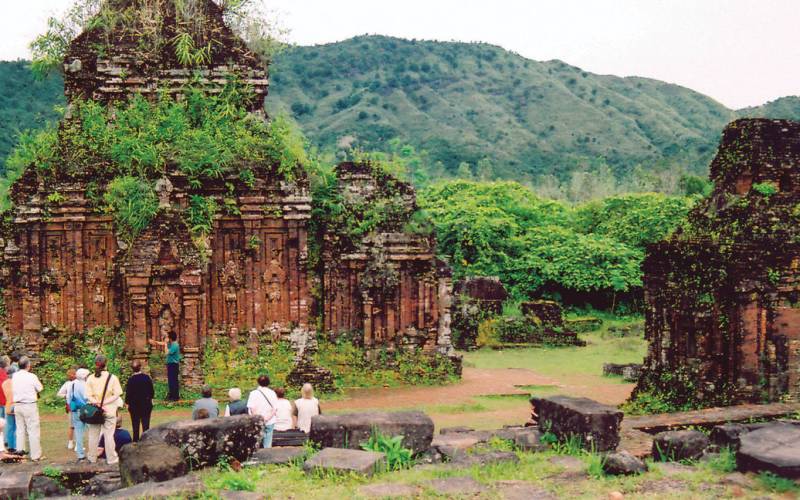 Found outside Hoi An, but well worth a visit, My Son Hindu Sanctuary was the religious and political capital of the ancient Champa kingdom that dominated the region between the 4th and 13th centuries. Today you can explore the many impressive tower temples dedicated to the gods and goddesses of the Hindu religion at this World Heritage Centre.
Vietnamese cooking classes are widely available in Hoi An and something of an institute on the food tourism scene. In Hoi An there are many classes that will help you perfect a Banh Mi Thit or discover the delicate surprises of a Cha ca la Vong.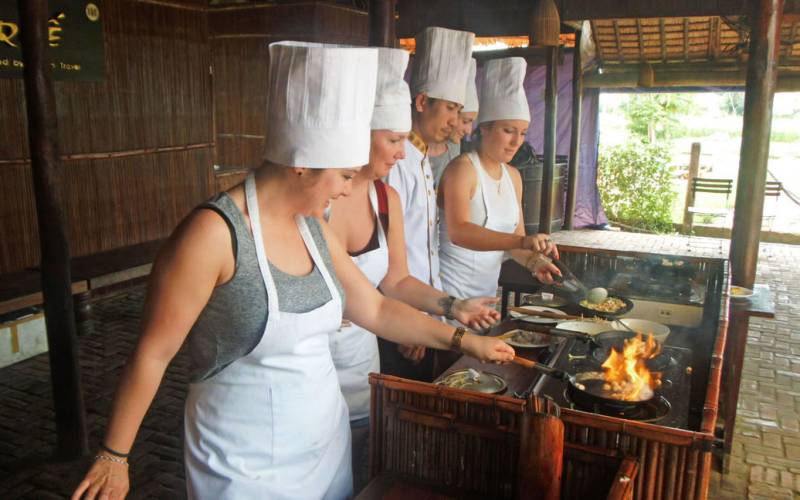 In ancient times Hoi An was a thriving port on the Silk Route and tailoring was a speciality of the town. Today it's no different and many of the tailors can trace the trade down through generations of family members. If you're going to buy a bespoke outfit, then rather than order a 24 hour special, plan to spend a few days at least in Hoi An to guarantee the finest quality possible.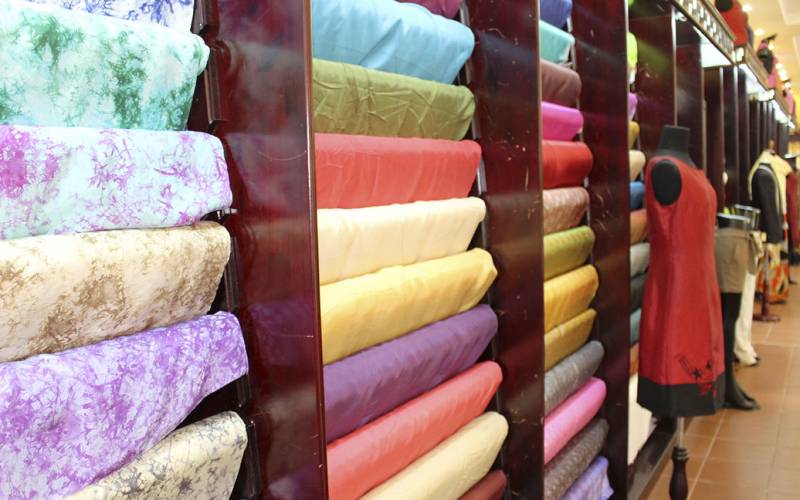 Best Places to stay In Hoi An
Victoria Hoi An Beach Resort – Cua Dai Beach
This Vietnamese fishing village style resort keeps the accent on authenticity with water ponds and clay-roofed houses, plus all rooms face the sea. There are cookery classes here and a complimentary shuttle service will drive you into town.
Palm Garden Resort – Cua Dai Beach
Here you'll find the rustic charm of bungalow style accommodation furnished in locally sourced materials. The resort is set in its own botanical gardens and offers tranquillity and direct sea views, nestling under over 400 swaying palm and coconut trees.
Be sure to arrive in time for the Hoi An Full Moon lantern festivals and bring a camera. For surely one of the most poignant sights you'll ever witness, the festivals occur on the 14th day of every lunar month in the riverside setting of Bach Dang street through to Tran Phu street near the Japanese covered bridge. At night the Old Quarter switches off its lights to stunning effect.
Why not add a multi centre option that combines the bustling cities of Hanoi or Ho Chi Minh with Hoi An. However you choose to experience this enigmatic town we're sure it will be the beginning of a love affair with Vietnam.
Written by:
Clive Wedderburn