Yukon might be the smallest of Canada's federal territories, but it's by no means lacking in its fair share of history, character and adventure.
With Canada celebrating 150 years of confederation in 2017, there's never been a better time to explore more of this wonderful country. Canada might be best known for Niagara Falls, Toronto city and powdery mountain ski-slopes, but what about its hidden gems? If you're thinking of visiting Canada next summer, here's why we believe you should add a trip to Yukon to make the most of your time away:

Uncover rich history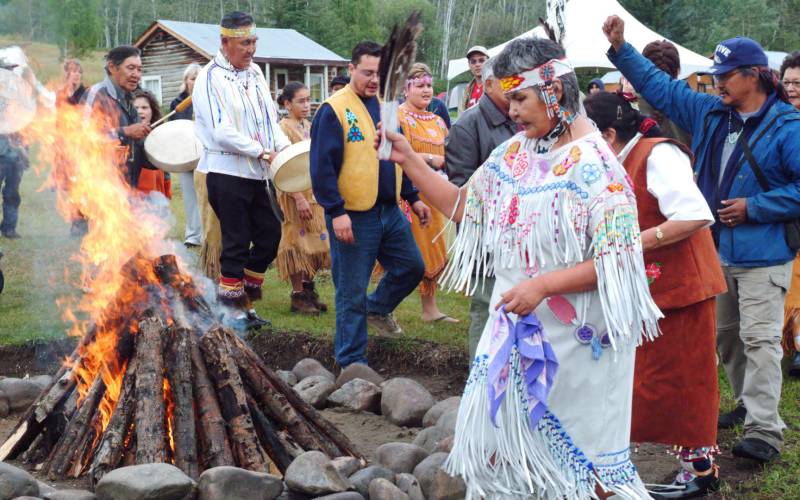 A colourful kaleidoscope of festivals, feasting and First Nation heritage, Yukon bursts with history and culture. Home to just 35,000 people, you'll find many aboriginal influences across the region: enjoy walking tours through recreations of First Nation camps and visit one of the many museums to step back in time and learn more about the Klondike Gold Rush of the 1890's that made millions of dollars for those exploring and extracting from the Yukon waters. If you visit during the summer, you'll also be able to join in with the annual Adäka Cultural Festival; a celebration showcasing Yukon's diverse and distinctive culture.

Meet wonderful wildlife and landscapes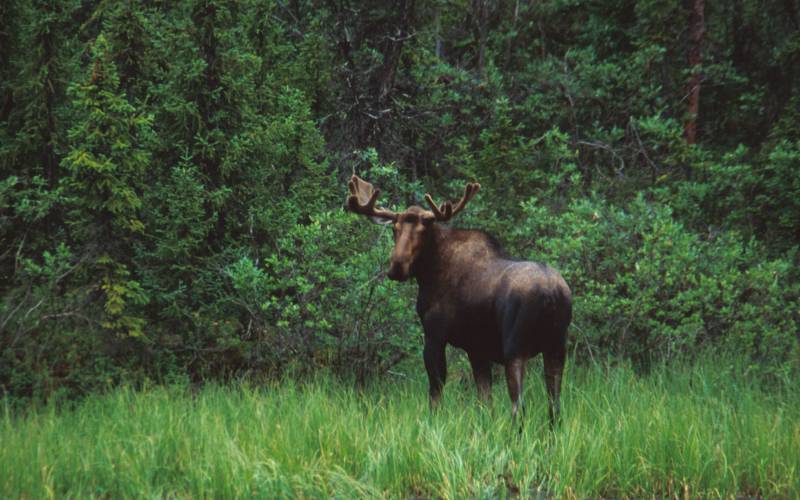 Around 80% of Yukon's land is wilderness, making for the ultimate outdoor adventure. If you're planning a visit during the warmer months, you're in for a treat: explore the Hess Mountains, take a guided fishing trip down the Peel River and marvel at the Donjek Glacier, located in Kluane National Park and standing at 35 miles long. For an encounter with Yukon's animal life, find a hiking trail to lead you through the stunning landscapes and parks, and keep your eyes peeled for the likes of moose, elk, bear and bison. There's no doubt that Yukon's wildlife and scenery will leave you speechless.

Marvel at jaw-dropping natural sights
Summer is also the perfect time of year to spot the phenomena of the Midnight Sun, and Yukon is the ideal place to see it. With the sun shining throughout the night, making it visible for 24 hours straight, you'll enjoy unbelievable, sun-soaked sights between June and July. If that isn't enough natural beauty for you, Yukon also offers a front-row seat to see the stunning Northern Lights. Visit early on in the spring/summer season to feast your eyes on the greatest light show on earth.

Embrace the great outdoors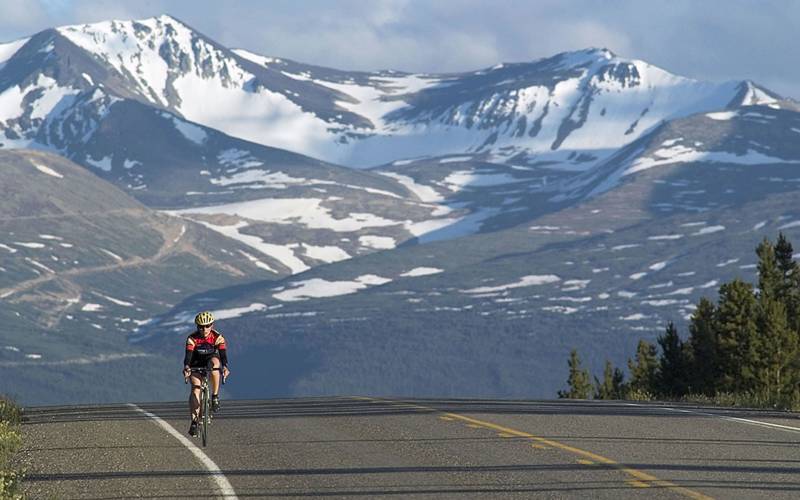 Yukon is the very epitome of the 'Great Outdoors' and with so much wilderness to explore, you'll find it hard to tear yourself away. Take to the Yukon River for an epic canoe expedition through wonderful landscapes, or hire a mountain bike for something altogether more daring, crossing alpine forest tracks and craggy mountain paths. For a more serene exploration, enjoy a horseback ride across the pristine wilderness, or play a round of golf under the midnight sun on Yukon's greens. Take a deep breath, feel the crisp Canadian air fill your lungs and be at one with Mother Nature.
Indulge in some "me-time"
After all that adventure, you'll have certainly earned some downtime. Get away from it all in Yukon's vibrant arts, wellness and shopping scene: lose yourself in one of the many art galleries, relax in the Takhini Hot Springs and stroll through colourful Dawson City, all the while surrounded by Yukon's mountains and peaks that make for a perfect, verdant backdrop. Pause for a while and truly soak up all that Yukon has to offer beyond its wonderful wildlife and lush settings.
Feeling inspired? Why not book a multi centre holiday to Vancouver and Yukon to discover these two incredible destinations? Book your trip today by calling our Destinations Specialists or find out more here.
Written by:
Emma Humphrey