Home to natural splendour and wondrous scenery, it's no wonder Canada is often touted as one of the most beautiful places on earth. Everywhere you turn you're delighted with postcard-perfect views and photo-worthy landscapes; from craggy mountain peaks and sparkling lakes to pretty cities and thundering waterfalls. There's no doubt about it: Canada is simply stunning.
Here's a roundup of some of our favourite views to inspire your next trip; and don't forget, this year Canada is celebrating its 150th anniversary so now is the perfect time to call our Destination Specialists and book your holiday-of-a-lifetime.
Niagara Falls
Perhaps Canada's most famous sight, Niagara Falls is a true example of natural beauty. Standing 176 feet high and with around 150,000 gallons of water per second tumbling over the precipice, Niagara Falls' ethereal vistas welcome visitors in their millions every year. And it's no wonder: the force of the current and the plumes of mist that rise from the falls make for the most beautiful snapshot of Mother Nature at her best. For the best views, we recommend taking a helicopter tour, or if you'd prefer to keep your feet on the ground, climb to the Skylon Tower Observation Deck that sits 775 feet above the mighty falls.
Lake Louise
Tucked away among mountainous landscapes and snow-capped summits lies Lake Louise: Canada's answer to serenity. This cool, blue glacier lake is fed by the magnificent Victoria Glacier and the world that surrounds it is alive with rugged beauty. Dramatic and calming all at once, this corner of Canada offers something altogether more breathtaking. Perfect for the more active traveller, challenge yourself to one of Lake Louise's hiking trails or take to the water to kayak the glass-like expanse. You couldn't wish for more natural beauty if you tried.
Jasper National Park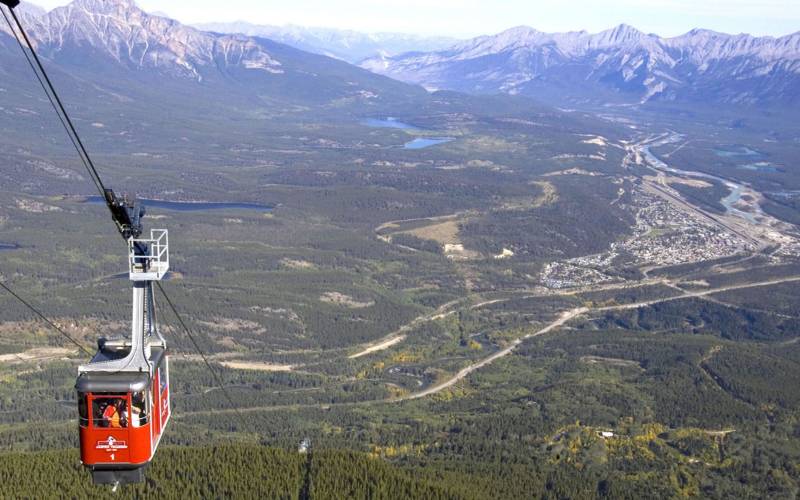 It's Jasper's timeless charm and authentic character that makes it one of Canada's hidden gems and any trip to the Alberta region must include a few days exploring Jasper National Park. Take the Tramway into the alpine tundra, ascending over 2,000 metres for unbelievable views across the mountain ranges. Wander the jagged canyons, soaking up the sights of thundering waterfalls and shimmering glaciers, and take a well-earned dip in the Miette Hot Springs with panoramic views of Fiddle Valley. Don't want to come home? We don't blame you.
Whistler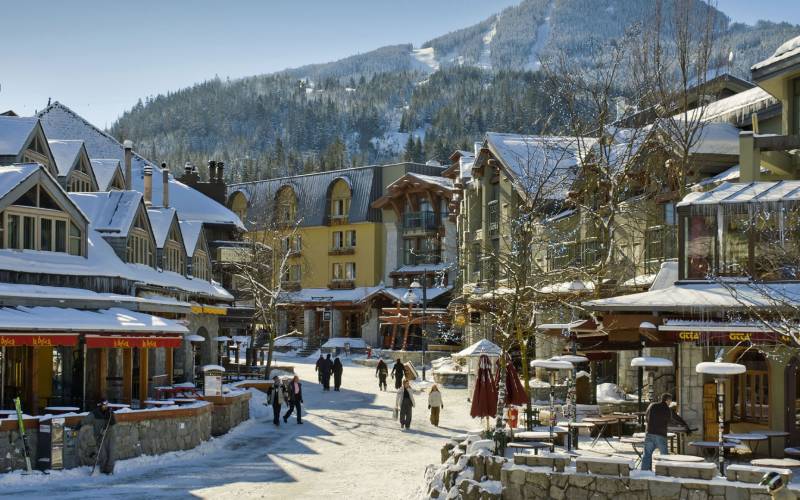 We can't get enough of Canada's mountain ranges; and Whistler is no exception. Famed for its amazing ski runs and hiking trails, this resort often tops 'best of' lists thanks to its alpine landscapes and Nordic atmosphere. What really sells Whistler to us is the village: quaint and picturesque no matter what season you visit. Stroll through the cobbled streets, shop in the boutique stores and dine in fabulous restaurants and bars, all the while surrounded by those looming peaks and snow-capped summits. You'll feel right at home.
Yukon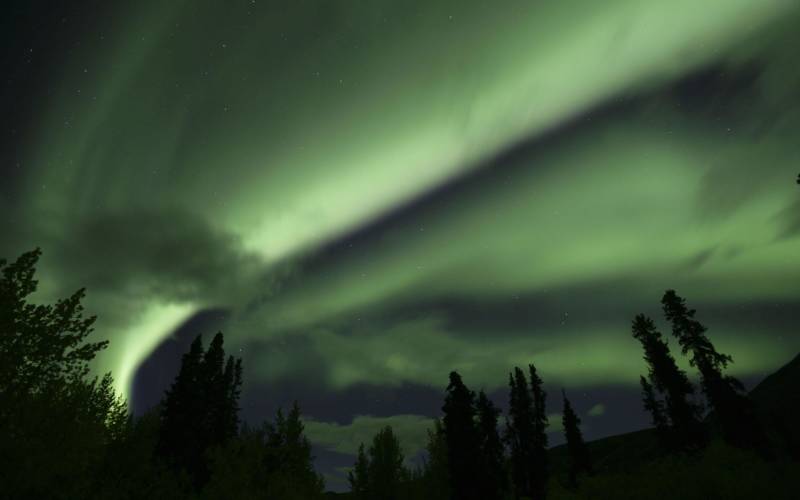 If seeing the Northern Lights is high on your travel wish list – and why wouldn't it be? – then Yukon is one of the best places in Canada to spot them. Enjoy a front-row seat to witness the stunning displays of aurora borealis and see the ribbons of green, white and red dart across the sky in a natural phenomenon like no other. Yukon's magical Midnight Sun is also a photo-worthy moment, as the sun shines throughout the night and is visible in the summer for 24 hours straight.
Ottawa
No trip to Canada would be complete without visiting the easy-going capital city and Ottawa has an abundance of natural beauty and charm. The sparkling Rideau Canal that flows through the heart of the city is without doubt one of Ottawa's leading stars; as is Parliament Hill, one of our favourite spots in the city. Take a picnic if you're visiting in the warmer months and sit on the hill, admiring the neo-gothic architecture and the Peace Tower, amid the green-copper-roofed parliament buildings and the Peace Tower.
Banff National Park

Banff isn't short on natural beauty. Surreal lakes; majestic mountains; unspoilt wilderness: this is the beating heart of the Rockies. Banff National Park offers an unparalleled peek into this region's stunning landscapes, nestled among the magnificent Canadian Rocky Mountains. Soak up Banff's amazing surroundings by driving along the Icefields Parkway; a scenic journey that will take you through the national park and alongside the pristine lakes, tumbling falls and gargantuan glaciers. Undoubtedly the best way to enjoy and explore all that Banff has to offer.
To experience these views for yourself, with nothing but your camera between you, speak to our Destination Specialists today or browse our Canada tours here.
Written by:
Emma Humphrey