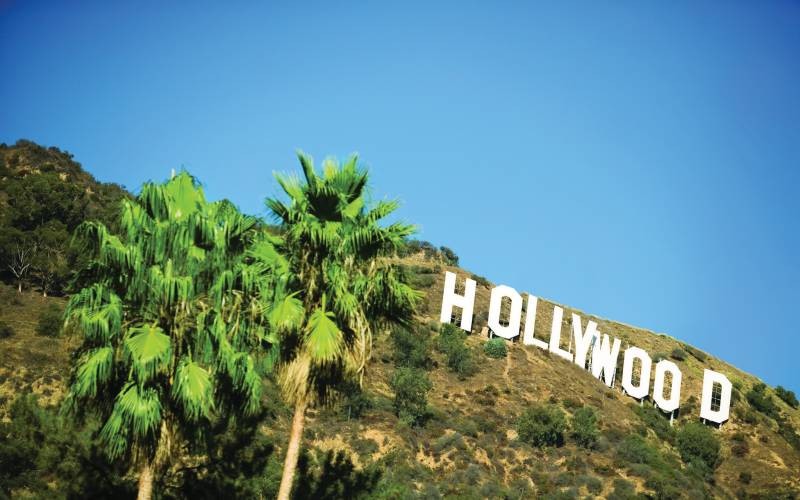 When you think of 'movies' you think of Hollywood and the USA. America's varied landscape has provided the backdrop to some truly iconic films.
To help you capture a little of the movie magic when Stateside, we've selected some of our favourite famous film locations to visit on your next trip.
When Harry met Sally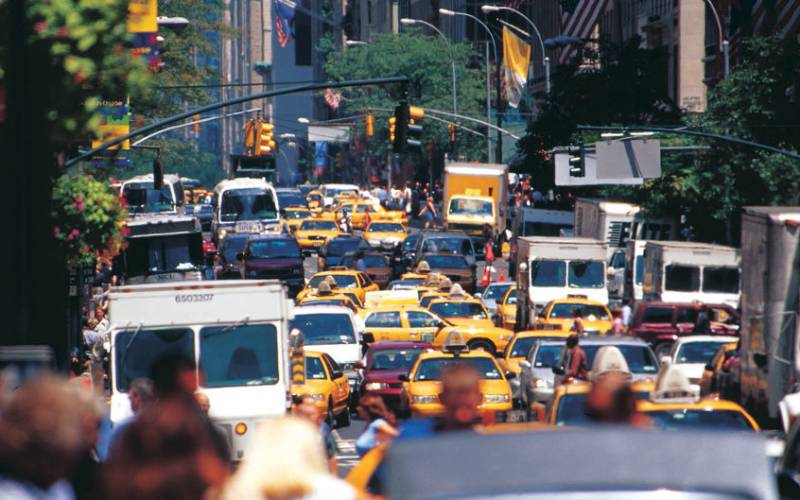 The scene:
Can men and women really just be friends? Well, possibly, but for Harry and Sally it was always more than friendship, they just couldn't see it. As NYC rings in the New Year to the tune of Auld Lang Syne, Harry reveals his true feelings in a declaration of love that will inspire even most hard-hearted and cemented this great American love story in the hearts of moviegoers for years to come.
How to recreate it:
New Year's Eve is a magical time to visit the Big Apple. It's easy to recreate a little of Harry and Sally's romance in the snow-covered streets; just bring your beloved and your holiday cheer, New York City's irresistible atmosphere will do the rest.
The Hangover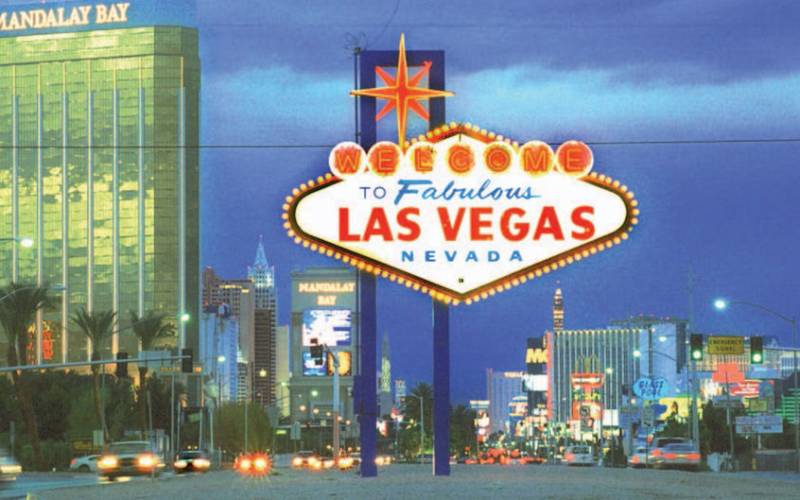 The scene:
We've all been there, waking up with a throbbing head and hazy memories of the night before. But after one crazy night out in Las Vegas, Phil, Doug, Stu and Al wake up to a trashed hotel room, a lost tooth, a baby, a missing friend, oh and a live tiger in the bathroom, all with absolutely no idea of what happened the night before – now that's a bad morning.
How to recreate it:
Vegas is well-disposed to the wildest of nights on the town; you won't have to look far to find a bit of debauchery if that's what you're after. Bring your best friends, your party spirit and your credit card, and prepare for a night you'll never forget, hopefully.
Twilight
Forks, Washington
The scene:
Under the grey skies of a small town in rural Washington, a love blossoms between two teenagers from very different worlds. She's an average girl from Phoenix, Arizona; he's a vampire who has lived for over 100 years. But nothing can keep them apart. In the half-light among the pines, they admit they can't bear to be apart, no matter the danger.
How to recreate it:
Although author Stephanie Meyer set her Twilight series in the small town of Forks in Washington, in fact, none of the film was actually shot there. This hasn't stopped Forks from enjoying its newfound fame however. The best way to immerse yourself in Twilight is on a Twilight tour, but if you're after your own melodramatic moment among the pines with your one and only, the forests around Forks are fantastic areas to camp and hike.
Some Like it Hot
The scene:
A 1930s bus drives past the palm trees and pulls up in front of a striking hotel with large sloping roofs. Out jumps a procession of preened female performers; among them Sugar, played by Marilyn Monroe, and Joe and Jerry, played by Tony Curtis and Jack Lemmon, who are disguised as women to evade the mob. Next unfolds a hilarious sequence of events as Joe and Jerry both falls for Sugar's irresistible charms.
How to recreate it:
The humorous love triangle between Joe, Jerry and Sugar was set in Miami, Florida, but the scenes were actually shot on the opposite side of the country in San Diego. If you can't find an old-fashioned bus and all-girl jazz band, plus two men in drag on the run, you may have to settle for a hire car and a stay at the famous hotel.
Thelma and Louise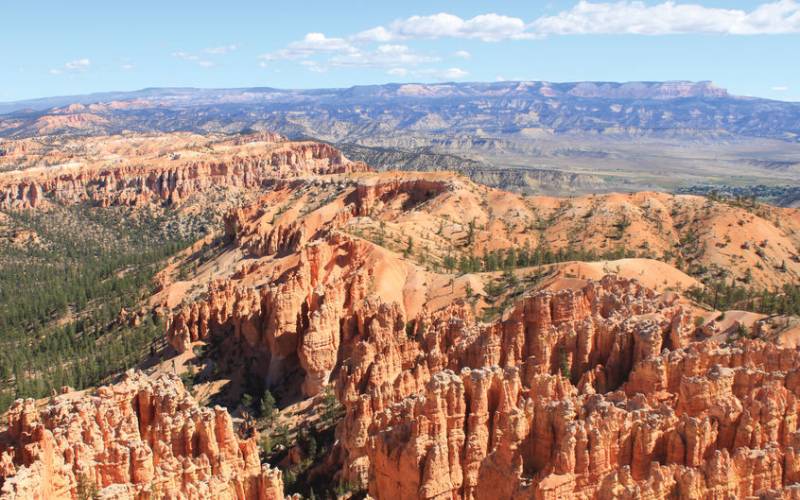 The scene:
With the law close on their heels, or wheels, Thelma and Louise make a choice: freedom on their own terms over life imprisonment. Cue a dramatic jump off the edge of the Grand Canyon, and a freeze-frame – forever imprinted in cinematic history.
How to recreate it:
Although Thelma and Louise supposedly took their final leap in the Arizona desert, in fact, director Ridley Scott shot all the desert scenes in Utah, mainly in the stunning Canyonlands National Park. You'll need a 1966 Thunderbird, your best buddy and a fearless spirit. We suggest you stop before the edge of the cliff though.
Sleepless in Seattle
New York City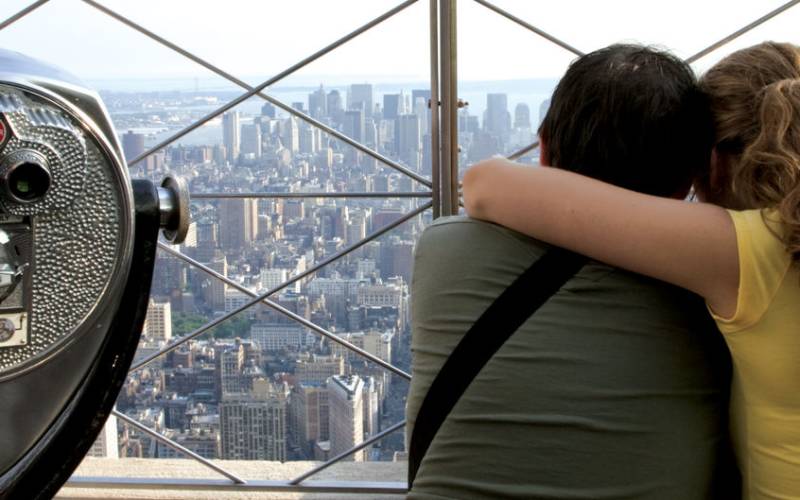 The scene:
Sam and Annie have never met, but they're made for each other. Although much of Sleepless in Seattle takes place in Seattle, it's in New York City where the magic really sparks. On top of the Empire State Building, with the glittering city as a backdrop, Sam and Annie finally find each other.
How to recreate it:
You'll be seriously lucky if you ever get the observation platform of the Empire State Building to yourself, but don't let the crowds dampen the romance. Arrange to meet 'the One' on the top of New York City's most famous building, the view alone is enough to capture a little bit of the movie magic.
Forrest Gump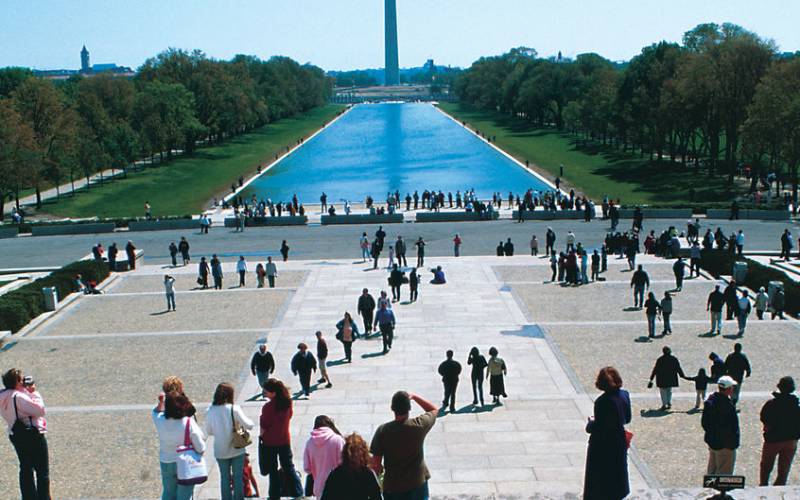 The scene:
During an anti-Vietnam War rally, in front of hundreds, Forrest and Jenny reunite in a touching scene. The crowd cheers as they meet and embrace in the middle of the Reflecting Pool in front of the Lincoln Memorial.
How to recreate it:
We suggest you don't go running, fully dressed into the middle of the Reflecting Pool, but you can easily recreate a beautiful reunion while staying dry beside this iconic tourist attraction.
Have you ever had a movie moment in the USA? Tell us about it on our Facebook page!
Written by:
Charlotte Claxton