Our Australasia Encompassed tour is ideal for first-time visitors or those wanting to experience the highlights of Singapore, New Zealand and Australia, stopping on a couple of islands in the South Pacific, before finishing in Los Angles. The recommended itinerary takes 26 days and combines spectacular natural sights with famous cities.
Begin the tour in the cosmopolitan city of Singapore, where you can enjoy gourmet dining and designer shops, as well as famous sights like the Gardens by the Bay and Raffles Hotel. Fly to Auckland where you can admire the harbour and Bay of Islands, before travelling to the relaxed island of Waiheke where you can enjoy activities, quiet beaches and wine tasting. Next is Queenstown, New Zealand's centre of adventure, and the spectacular Milford Sound before you head to Sydney where you can admire the famous harbour and opera house.
Head to the Cook Islands for a change of pace, with boat trips, snorkelling and cultural village excursions. Spend two days in a luxury beach resort before flying to your final destination – the glitzy city of Los Angeles. Immerse yourself in the glamour of Hollywood and Malibu Beach or learn about the city's film industry at the famous Universal Studios.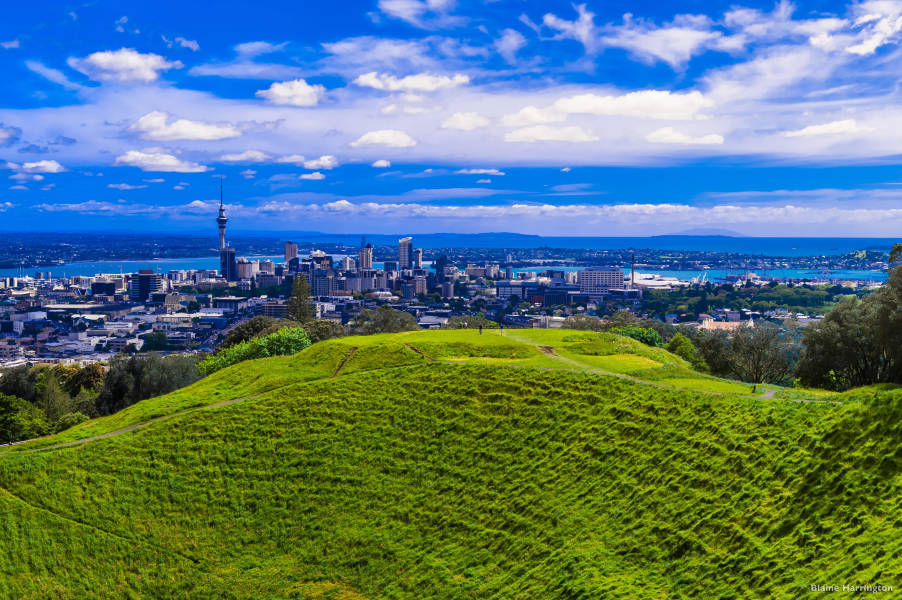 Trip Highlights
Soak up a Waiheke Island vineyard tour
Enjoy bustling Auckland Harbour
Marvel at the Sydney Opera House and Harbour Bridge
Relax by the crystal clear waters of Pacific Ocean islands
Start your Journey
Day 1
Singapore
Day 1 - 4
Start your tour in the cosmopolitan city of Singapore. Spend your days exploring the city at your own pace. Shop in designer shops along Orchard Road or visit sprawling markets selling trinkets and souvenirs, as well as fresh local produce and delicious street food. Wander through the tranquil Singapore Botanic Gardens to the Gardens by the Bay, which are home to futuristic structures housing waterfalls and a variety of native flowers and plants.
Gourmet dining is a must in Singapore, with a variety of Chinese, Japanese and Asian fusion restaurants located on the top floors of towering skyscrapers. Visit the colonial Raffles Hotel and try the Singapore Sling in the bar where it was created.
Visitors can also opt to join the night safari, which will allow you to see the animals come to life in Singapore Zoo.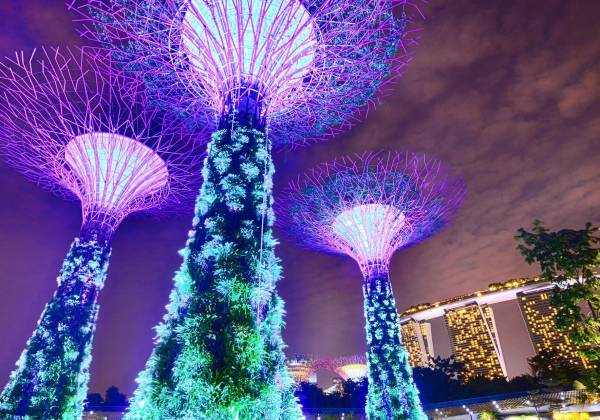 Day 2
Auckland
Days 5 – 6
Fly from Singapore to Auckland and immerse yourself in the vibrant atmosphere in its harbour, before a trip to the Sky Tower. From the top you can take in views of the harbour and city below. Listen to fascinating anecdotes and wander through the city's most historic streets on a guided tour before stopping off at the Auckland Museum. Here you can immerse yourself in the history of Maori culture and explore this unique civilisation, which dates back thousands of years.
If you prefer to head out into the sea, discover the Bay of Islands and its thriving sea filled with dolphins, seals and other marine creatures which you may be lucky enough to spot. See the hole in the rock and admire the uncrowded beaches. Wine tours and wilderness experiences will allow you to see another side to the beautiful countryside which lies just beyond the city.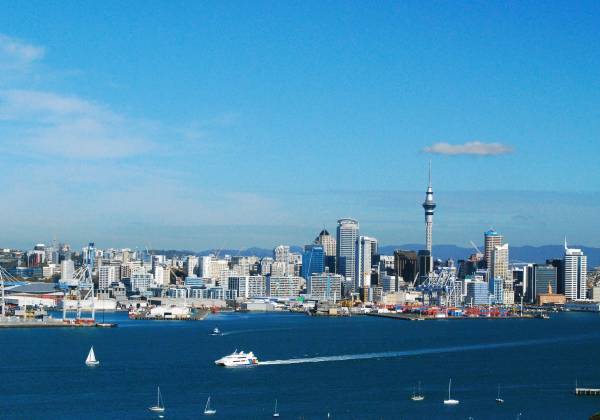 Day 3
Waiheke Island
Days 7 – 8
Take the two hour ferry ride from Auckland to Waiheke Island and admire the views of the bay. This beautiful island is a hot spot for water sports and activities, as well as offering golden sandy beaches where you can simply spend a day of relaxation. Explore the island by bike or on foot and immerse yourself in the views and laid back way of life.
The verdant hills and countryside are home to some excellent winelands. Book our Cable Bay Vineyards tour for sunset views, exquisite cuisine and a fascinating tour ending in a wine tasting.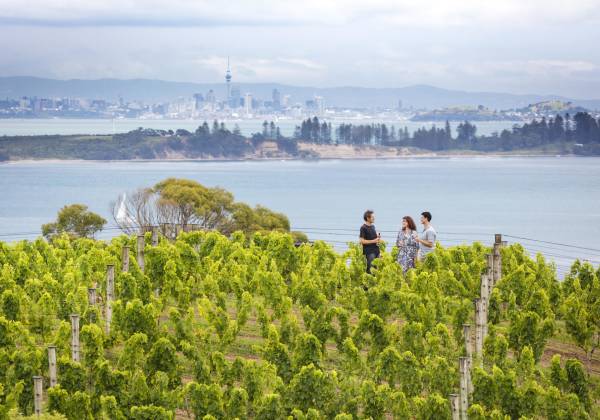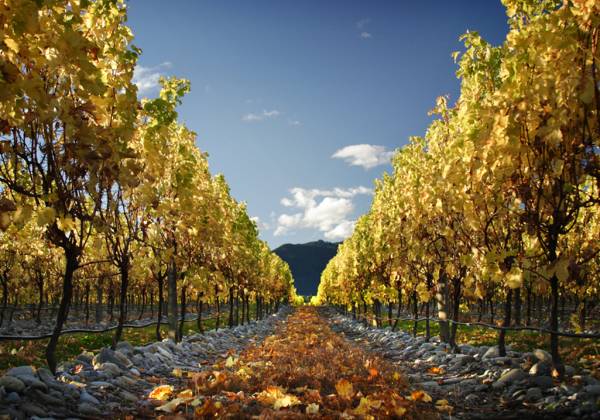 Day 4
Queenstown
Days 9 – 12
A ferry will take you back to Auckland from Waiheke Island from where you will catch a flight to Queenstown. This small town is surrounded by majestic countryside and offers a world of adventure, from glacier hiking and skiing in winter to white water rafting and exploring underground caves. We recommend a trip to the Onsen Hot Pools, which are the ideal place to take in mountain views as you soak in mineral rich hot water.
To see the landscapes from a different angle, book a helicopter tour and admire the rugged mountains and crystal clear lakes from above.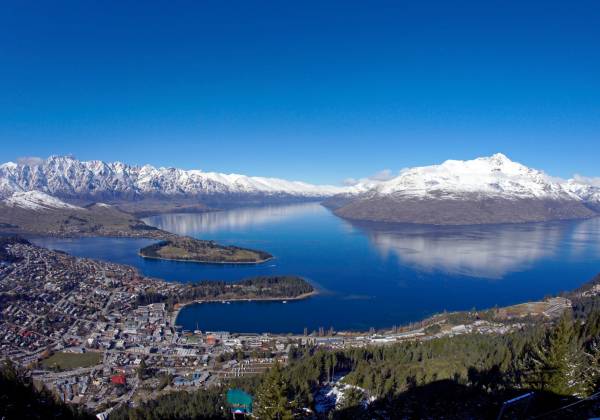 Day 5
Milford Sound
Day 13
Board a Milford Mariner boat and spend the day admiring the spectacular views before spending the night on board. Take in the clear waters of Milford Sound, a fiord with rugged cliffs to one side and crystal clear waters running between. The area was carved out by glaciers in the ice age and was said to be the 'eighth wonder of the world' by Rudyard Kipling.
Dive and swim in the water, or take a kayaking trip. You may even see the dolphins, penguins and whales which frequently swim and play in the waters.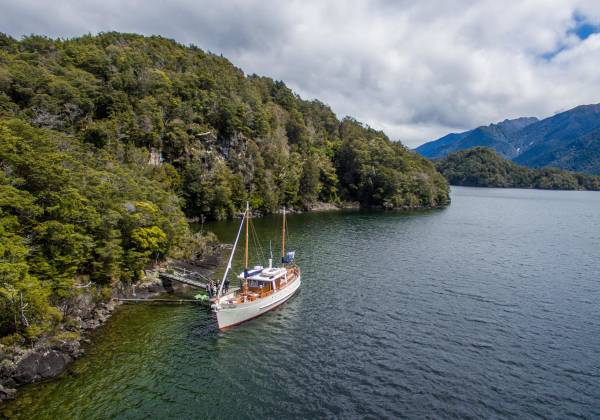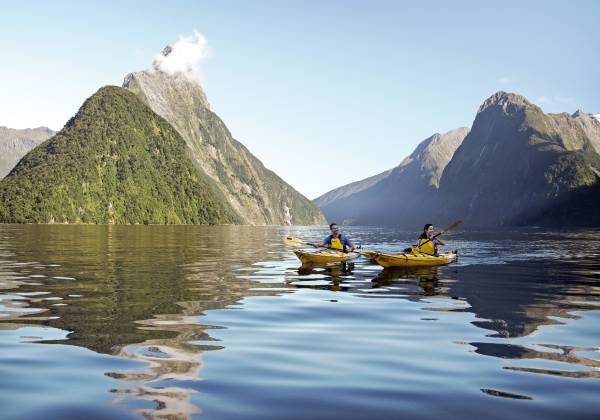 Day 6
Sydney
Days 14 – 17
Next head to Australia's largest city, Sydney. Spend your days enjoying its many famous sights, wandering along the Circular Quay to the iconic Sydney Harbour Bridge and Opera House. Here you can relax in one of the award winning restaurants, or enjoy a glass of wine in the chic bars.
Book a luxury yacht trip and take in the city views from the sea before enjoying a gourmet lunch on board. The Royal Botanic Gardens provide a serene respite from the bustling city, while Taronga Zoo is perfect for families. Adventurers will love climbing the Pylon Tower and taking in views of Sydney Harbour below, or heading into the Blue Mountains. Named after the blue haze caused by the native eucalyptus, watch as it rises above the trees before taking the Scenic Railway train past the Three Sisters rock.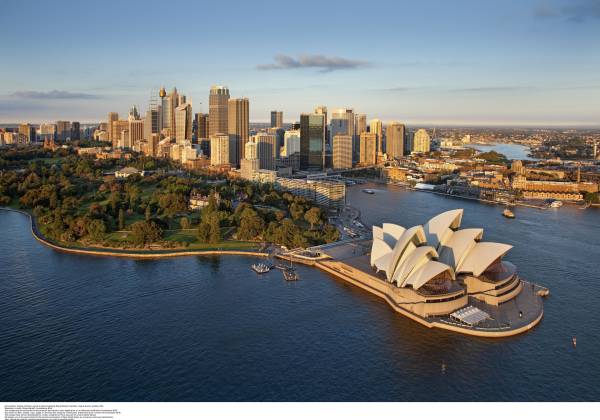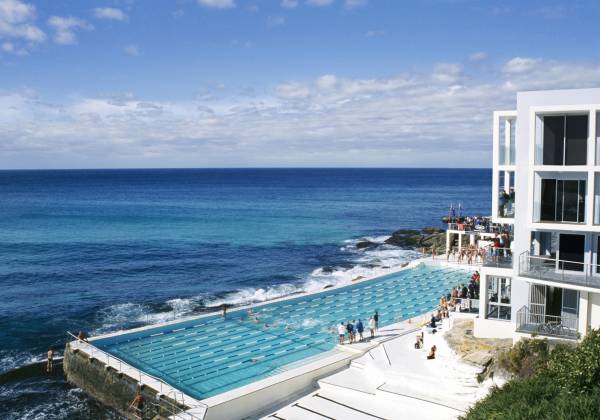 Day 7
Rarotonga
Days 18– 21
Fly to the Cook Islands today and admire Rarotonga, the country's capital. This rural paradise is home to volcanic peaks, crystal clear waters and coral reefs teeming with activity and wildlife. You will be transferred to your hotel, the Little Polynesian Hotel, which is in the pastoral village of Titikaveka. Here you can hike through jungle walking trails and snorkel in the protected lagoon.
Those wanting to learn more about the culture and history of the Cook Islands should visit the Te Vara Nui Cultural Village. Watch expert local craftsmen create dance costumes before watching a dance show as you enjoy a delicious overwater dinner.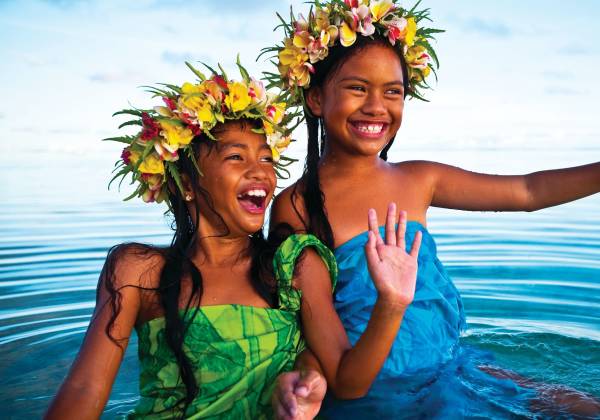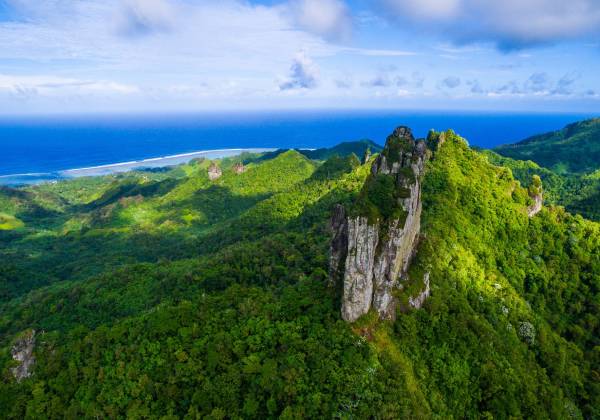 Day 8
Aitutaki
Days 22 – 23
Board a scenic flight over the beautiful waters of the Pacific Ocean from Rarotonga to Aitutaki island. Here you'll find a luxury hotel with beautiful views of a sparkling lagoon and a relaxing spa where you can fully unwind.
Adventurous guests should book the Te Vaka Cruise. Explore the crystal clear waters of the lagoon by boat, see the tropical fish and underwater world with snorkelling trips and visit pristine white sandy beaches on deserted islands.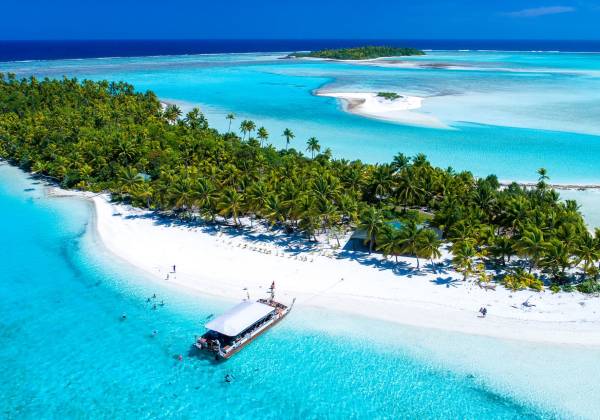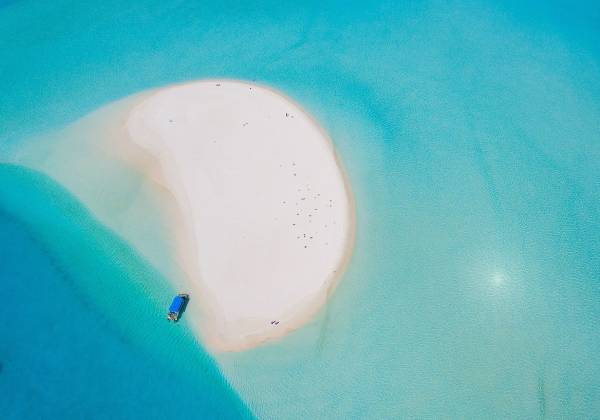 Day 9
Rarotonga
Day 24
A short flight will take you back to Rarotonga, the main island, before you board your flight to Los Angeles.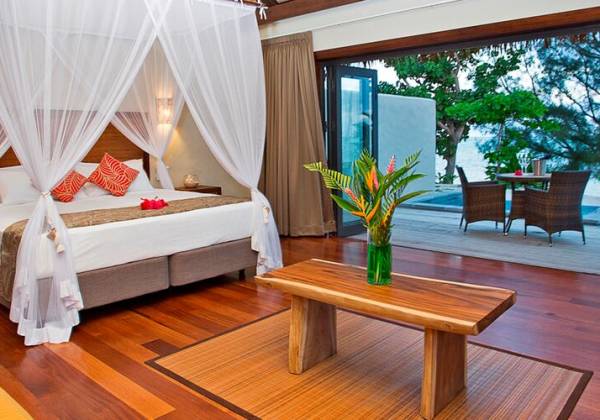 Day 10
Los Angeles
Days 25 – 26
Finish your tour in the glamorous city of Los Angeles. Explore its busy streets and famous sights. Glitzy Hollywood is home to the Walk of Fame and beautiful views from its hillsides, as well as the lights of the Sunset Strip. Celebrity spot in Malibu or explore the bohemian atmosphere of Venice Beach before taking a studio tour of Universal Studios.
For spectacular views of the Hollywood sign and the city below it, head to Lake Hollywood Park with a picnic. This quiet park provides a serene respite from the lively atmosphere of Los Angeles.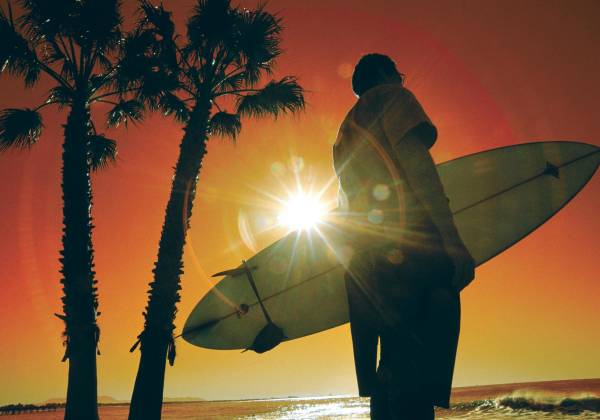 Let's talk
---
There's no question too small. Start planning your dream trip by talking to our Destination Specialists.
Sign up to our newsletter
---
Receive the latest travel inspiration and destination news.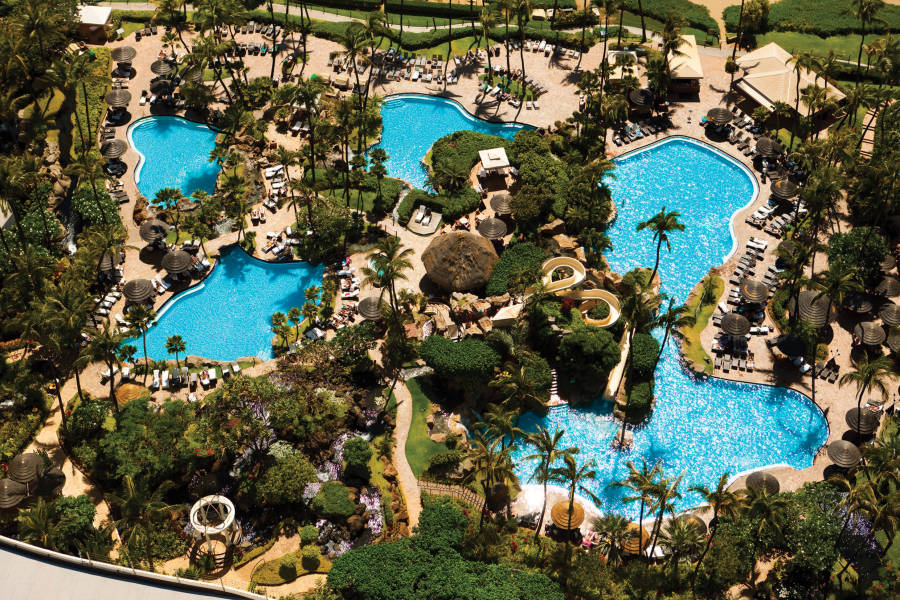 How we tailor make your holiday
The Hayes & Jarvis Way
---
We've been tailor making holidays for 65 years. With over 60 destinations to choose from, talk to us and we'll listen to your travel ideas to create unforgettable holiday experiences.