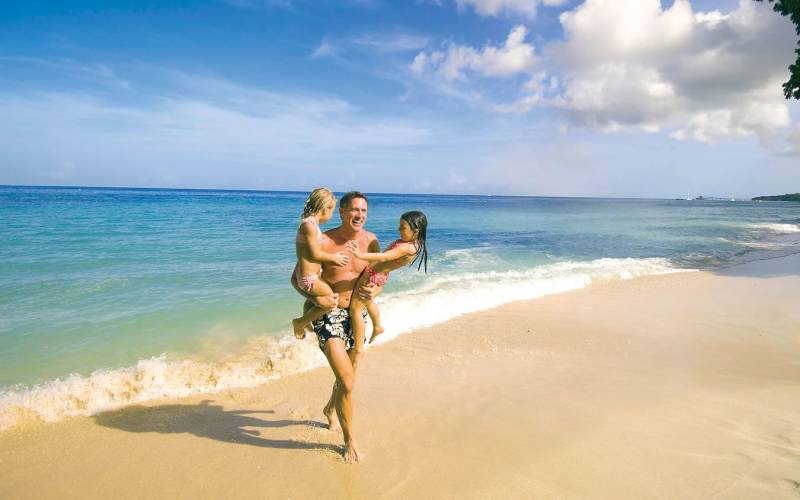 Whether you're travelling with little ones, or hard-to-please teenagers, there's lots to consider before booking that dream family holiday this year. Here are some of our top tips for a smooth journey and getting the most out of your precious time away together.
Pack well
When travelling with your family, there's plenty to keep you busy and so extra stress about baggage allowances and restrictions will only start your holiday off on the wrong foot. Before you travel, check your airline's restrictions when it comes to baggage size, electrical appliances such as tablets and game consoles, and any restrictions on liquids. Double check everything when you're packing to avoid any unnecessary hold ups at the airport. It might also be a good idea to keep a few bits of clothing in your hand luggage, like swimwear and a spare outfit for the kids, in the unlikely event that your suitcase goes missing.
Bear nap time in mind
If you're travelling with young children, particularly those who are yet to start school, try and book your transport around sleeping patterns if possible. If your child has a regular nap time, see if you can find a flight that takes off just beforehand, meaning they can still get their forty winks, and you can relax a bit more. Or, if you're booking a particularly lengthy flight, consider a stopover to try and break up the travel time a little, giving your children time to stretch their legs and tire themselves out before the next leg of your journey. For example, if you're planning a family trip to the Far East, stopover in Dubai to explore the city and enjoy the beaches and waterparks. Twinning the city with Thailand, Malaysia and Bali is a great option for families who want to avoid the long flight to Asia.
Pre-order and plan ahead
If your airline offers children's meals, make sure you book beforehand to reserve something they'll like, and to be confident they'll be fed during the flight. It's also worth seeing if your airline is showing any kid's films or programmes, meaning you won't need to pack as much in-flight entertainment yourself. If there's nothing suitable, be sure to pack enough to keep the little ones busy: download movies to a tablet, pack a few colouring books or puzzles, and don't forget their favourite toy or teddy to keep them company.
Keep water on hand
Staying hydrated both in the air during your flight and at your destination is important. If you're travelling somewhere you're likely to experience hot and humid weather, like the Indian Ocean or Caribbean, be sure to always have water on you to keep both yours and your children's hydration levels topped up. Pack a couple of empty water bottles to take with you and fill up when you arrive, and once you've got to your destination, suss out where the nearest convenience shop is.
Safe sightseeing
If you and your family venture out from your resort for a spot of sightseeing, make sure you choose a designated "meeting point" in case you get separated. This isn't just for your little one's benefit: you and your partner might lose each other and you can't always rely on a good mobile phone signal when you're away so make sure you all know where to meet and be reunited. It might even be a good idea to ensure you and the kids are wearing bright clothing so you're easy to spot in a crowd, and perhaps leave a hotel business card in their pocket should they wander off and get lost.
Create an itinerary
While being spontaneous on holiday might seem appealing, when you're travelling with family it's important to plan ahead and at least have a rough idea of where you want to go and what you want to see and do while you're away. It's worth bearing in mind that certain trips or excursions might take longer with kids in tow, especially little ones, so allow yourself plenty of time to enjoy whatever it is you're doing. It's also worth checking online to see if you can find any deals or offers for particular family-friendly attractions to get the best value for money. Our savvy and experienced Destination Specialists can help create an itinerary for you that will suit all your needs.
Top up your jabs
As with all long haul travel, make sure you and your family have any medication and vaccinations you may need beforehand; it's best to arrange a doctor's appointment as soon as possible after booking your trip to allow enough time. Also, be sure to pack a medical kit to take with you: include the basics such as paracetamol, plasters and mosquito-repellent, along with any other medication you and your kids might need.
Find the best family-friendly spots
When you're searching for a hotel to stay in with your family, check to see if its facilities match what you need: if you want to be close to your children at all times, book an interconnecting room; be sure to suss out the kid's club, and see what child-friendly restaurants there are available. It's best to do your research thoroughly before you go to avoid any disappointment or hassle further down the line.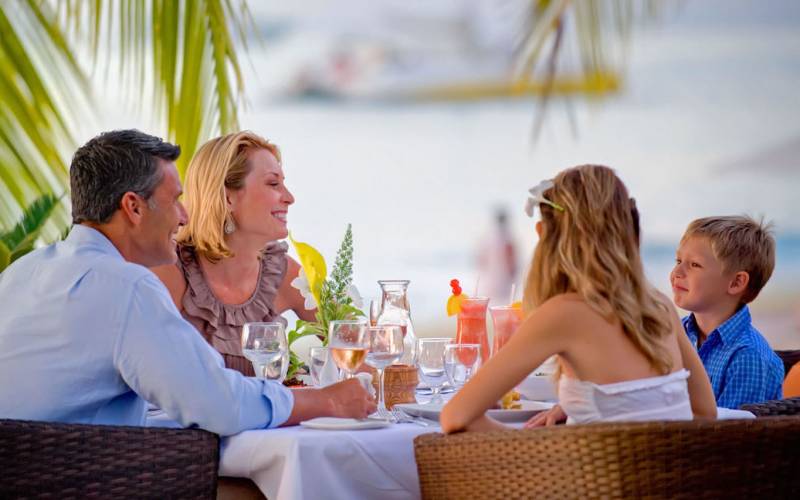 For more inspiration, visit our family holidays page to see our top destinations for your next trip.
Written by:
Emma Humphrey