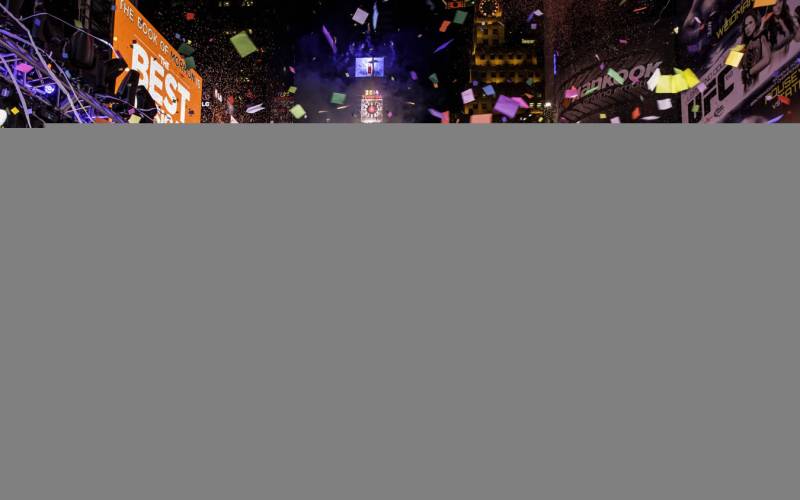 With 2016 fast approaching, we thought it would be good to run through some of the colourful ways that the rest of the world celebrates the New Year. From silence and self reflection to burning pictures that represent a part of your life you want to change or leave behind, it's clear to see that the rest of the world has more on their mind than clocks chiming down the hour and letting off party poppers.
So, before you're too groggy from your own Christmas and New Year celebrations, read on for how the rest of the world are planning to welcome 2016…
Bali – Nyepi
Bellowing the ten-second countdown at the top of your voice might be tradition over here, but on the utopian island of Bali, things are a little more sedate when the clock strikes midnight. Nyepi is the Balinese 'day of silence', primarily a Hindu holiday – which in 2016 falls on 9 March. This is widely observed all over Bali, even by non-Hindus. Nyepi involves silence and self-reflection which takes place on 6am New Year's Eve until 6am the following morning.
Brazil – Love nor Money
Brazil is famous for its beaches teeming with scantily clad beautiful people, but when it comes to New Year parties Brazilians take their underwear seriously. Superstitious types don red garments in the hope of finding love, or yellow, believed to bring economic prosperity, during New Year's celebrations.
Buenos Aires, Argentina – Confetti Shower
New Year festivities in Argentina are inventive, symbolic, and incredibly economical. While night-time celebrations might be full of the fiery, passionate Argentine dancing and drinking that you'd expect, on the last day of the year at noon residents shred old documents such as bills, and proceed to throw them out their windows, creating a shower of white confetti. This symbolises a new start, and leaving the past behind.
China – Spring Festival
If you thought one night was enough to ring in the New Year, try living in China, where celebrations last around three weeks and are referred to as the Spring Festival. Suffice to say this isn't a three-week bender; it's a grand feast and celebrations are integrated into day-to-day life. In 2016 the official Spring Festival runs from 8-13 February. There are many legends about Spring Festival in Chinese culture. In folk culture the nian (year) was a cruel monster who ate an animal or human being every day. Humans were justifiably scared and hid when the monster appeared, until they discovered the nian was actually terrified of the colour red and fireworks. So it soon followed that people used the colour red, fireworks and firecrackers to drive away the nian. The custom remains, but beware of the nian.
Chile – Grave Celebrations
Christmas and New Year can be a difficult time, particularly for those with loved ones that have passed away. The residents of Talca, Chile have a unique way of dealing with this however, once a mass has taken place; everyone sets up shop in the local graveyard and ushers in the New Year alongside their dearly departed.
Ecuador – Let it Burn
Continuing with the start afresh theme, Ecuadorians gather in a ceremony where they bring pictures that represent a part of their life that they want to change or leave behind then burn them in one mass inferno.
Japan – Well Prepared
In the UK, it's common to make New Year's resolutions. Unfortunately, despite the best will in the world, most of us don't make it past midday on the 1st of January without breaking at least one of them. Perhaps we should take out a leaf out of Japan's book, where people spend a week preparing for New Year's Day to arrive. Houses are cleaned top to bottom, bills are paid, eliminating debts, and disagreements are settled, all in time for midnight on New Year's Eve. If there are any resolutions left to make, the Japanese write them down, making themselves more accountable, and therefore more likely to stick to said resolutions.
Saint Lucia – Greasy Pole
Saint Lucia is the laidback party capital of the Caribbean so you'd expect New Year celebrations here to go off with a bang. There are some truly bizarre celebrations here but Saint Lucia certainly stakes its claim for the crown with a ceremony that involves revellers gathering along the waterfront in Castries City before hopefuls attempt to scale a greased up pole with a prize at the top. If that isn't strange enough, locals also partake in a greasy pig chase, with the captor claiming the slippery prize hog for their own.
Thailand – Songkran


In what was probably one of most people's childhood fantasies, Thai people take to the streets on New Year's Eve for a large-scale water-fight, armed with water balloons, buckets, and Super Soakers, all designed to saturate anyone in the vicinity with gallons of H2O. The idea behind the water is that it symbolises cleansing and brings good luck. Handy too that the Thai New Year also falls in April, typically the country's hottest month, so it's a great way to cool off and have some fun.
USA – Red High Heel Drop
In New York City, it's been tradition since 1908 to ring in the New Year with the Times Square 'ball drop' this ambiguously named ceremony involves a large sphere – approximately 12 feet in diameter and fitted with LED lamps – making the descent down a pole in Times Square, resting at the bottom when the clock strikes midnight. If you think that sounds weird, then Florida's take on the 'ball drop' can be considered out of this world. Replace the luminescent ball with an equally colourful bright red giant stiletto, housing the local drag Queen, Sushi!
Hopefully this has given you some inspiration for your 2016 celebrations. From all of us here at Hayes and Jarvis, we'd like to wish you a happy, healthy and prosperous New Year filled with exciting new travel experiences.
Written by:
Katie Parsons