Culture can be found in many places while on holiday, but a rich source of local insight can be experienced in the bazaars and markets of exotic countries worldwide. Whether you're a shopaholic or browsing for gifts for the folks back home, or simply sheltering from the sunshine under the shade of sighing canopies, there's a market for everyone containing every cultural knick-knack you can think of.
Santa Monica Farmers Market
Many of LA's best known chefs visit this market, and for good reason too. It focuses on farm to plate fresh produce, when provenance is an essential requirement of the healthy food movement in California. An estimated 900,000 shoppers who visit the market will tell you this little gem is well worth putting on your travel itinerary of Santa Monica.
When: Wednesdays, Saturdays and Sundays
Tip: Bicycle parking is plentiful so hire a cycle and enjoy double the health-kick.
St George's Saturday Market – Grenada
A popular source of spice, fruit and vegetables situated in the Grenada's capital St. George, plus a riot of colour and culture; food tourists can use this as their perfect opportunity to get to know the produce commonly used in Caribbean cuisine such as jackfruit and callaloo. Wander through and hear the shouts and calls as traders sell their wares and immerse yourself in an authentic slice of island life.
When: Saturdays
Tips: Prices rise when cruise ships dock in the harbour, so choose your moment.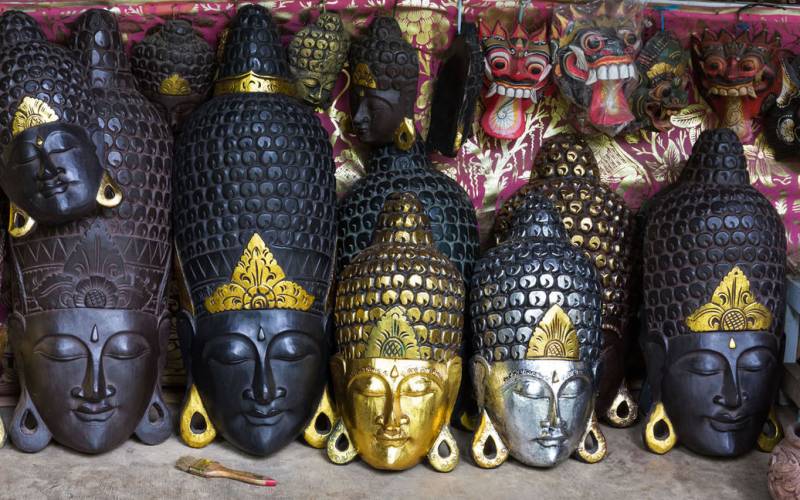 Sukawati Art Market – Bali
Perfect for sculpted wooden figures and traditional handcrafted products, many visitors to Bali often wish they'd have picked up a remarkable wooden sculpture to remember their holiday by. The little curios found in abundance in this Aladdin's Cave of a market in Ubud would grace the home of any ardent traveller, plus they also make superb gifts for friends and family back home.
When: Daily
Tips: Be patient with street-peddlers – they're just doing their job
Floating Markets – Bangkok
Join Bangkok's costermongers selling everything from delicious street food to souvenirs. Why? Because this way of life is a fascinating insight into the traditional lives of ordinary Thai folk. Yes, it may well be a draw for tourists, but it is also an adventure of the senses, a time-travelling expedition that you will never forget. Most markets can be found outside of the city limits, so an early rise is necessary, but you'll be rewarded with the enchanting sight of everyday life along the waterways as it has been for hundreds of years. Plus, you'll pick up a bargain or two en route.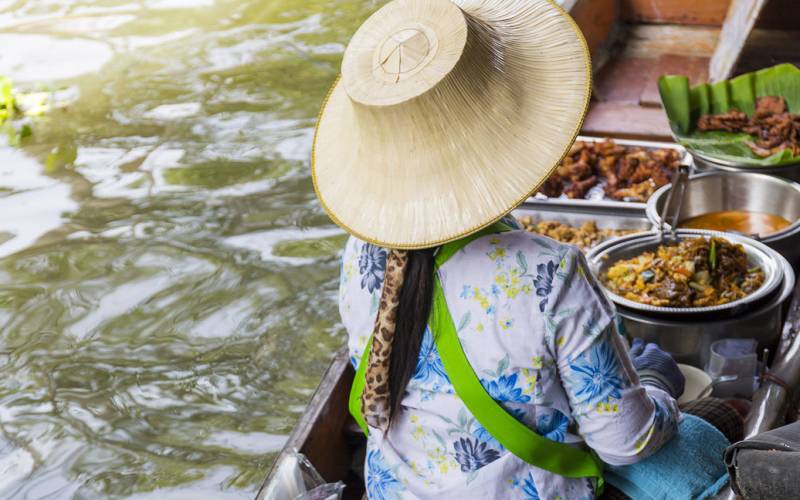 When: Saturday mornings
Tip: You'll need to wake early (5am) to avoid the crowds
Batu Ferringhi night market – Penang – Malaysia
A beachfront 'walkway bazaar' that's a haven for food lovers. Night time markets are fun – it makes perfect sense to shop in the sultry evenings when the sun goes down. Whether perusing for knick-knacks, absorbing local culture or sampling bowls of noodles at one of the many bars and cafes along this coastal stretch of Penang, you'll enjoy the vibrant ambiance of this famed night bazaar.
When: Daily – 7pm until late
Tip: This legendary walkway bazaar is the perfect location for foodies to sample both Indian and Chinese cuisine, fresh fish, rice and noodles dishes.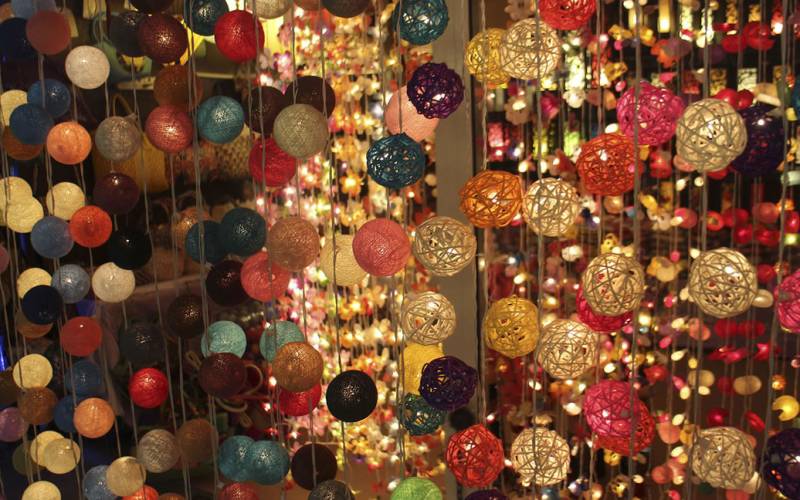 Anjuna Beach Flea Market – Goa – India
One of the best places to bag a bargain and a staple of the North Goa lifestyle, the Anjuna Beach Flea Market is a place where traders from across the region come to sell everything from tea and coffee, intricate Indian jewellery and handcrafted toys, textiles and clothing, second-hand bicycles and haircuts; in fact most everything you can think of. Once, a tiny gathering of local hippies who sold their wares in order to raise funds for their next adventure, the market has now spread the entire length of the Anjuna coastline.
When: Wednesdays
Tip: The market is great for entertainment – offering a colourful assortment of artists from local musicians to snake charmers.
Souk Al Zafarana – Abu Dhabi
A traditional marketplace selling spices, textiles and trinkets, the Souk Al Zafarana offers an insight into traditional Arab culture. Here, among the market stalls you can spot customers and traders haggling as they have done for centuries. Reflecting authentic Emirati culture, wander among carpets and coffee-pots and garment stalls for souvenirs of your visit, or better still, relax at a cafe with a glass of soothing mint tea, absorb the scents of traditional oud perfume and watch the world go by.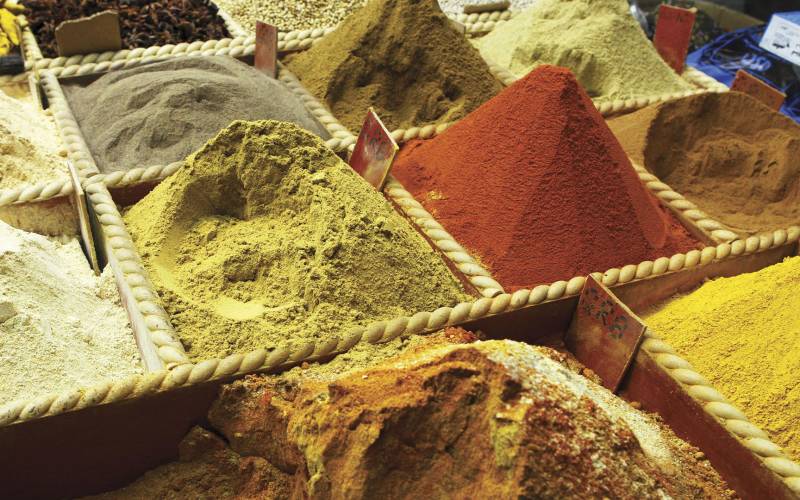 Tip: Do haggle, they expect it of you – don't be perturbed by traders touting you as you pass by.
For more insight into vibrant markets and bazaars worldwide visit our culture pages or food and drink holidays to inspire your next holiday with Hayes and Jarvis.
Written by:
Clive Wedderburn