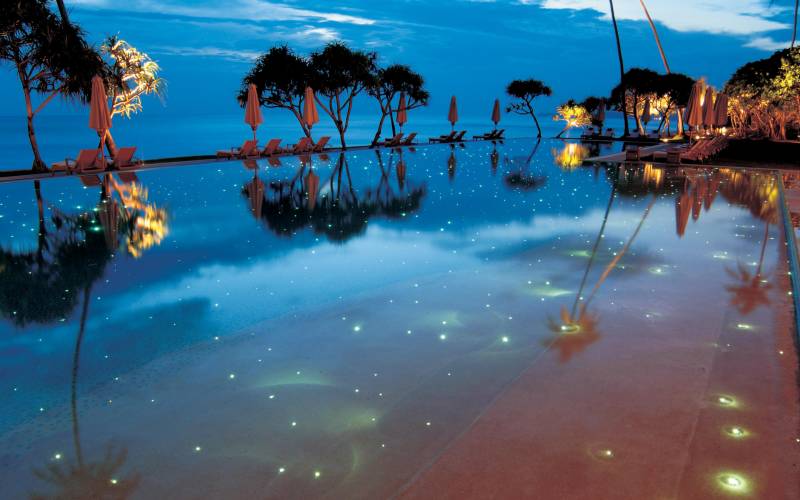 Sri Lanka has everything you could desire from a tropical island holiday, from cultural encounters to wildlife experiences. The island is renowned for its delicious cuisine, while the locals are very friendly and always quick to smille. There are miles of golden beaches to discover, and being close to the Seychelles and the Maldives, Sri Lanka also makes a fantastic multi centre holiday or honeymoon option.
Discover the culture of Sri Lanka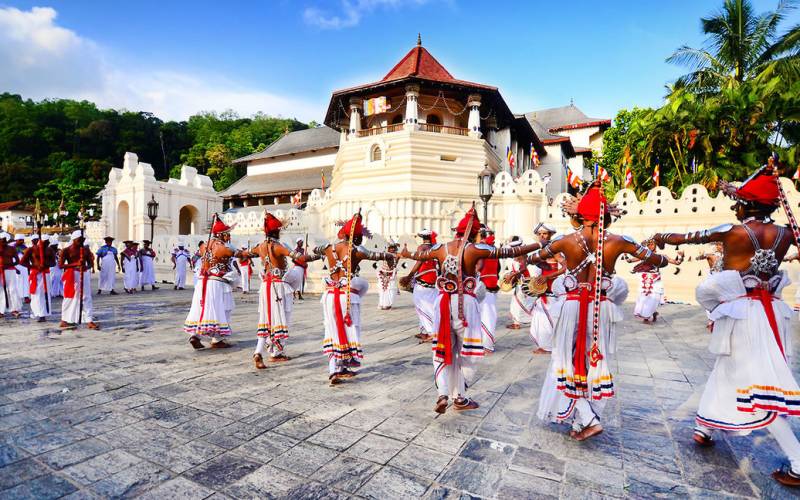 While the country remains blissfully under-developed, travelling times can be lengthy and may leave you wishing for a place of sanctuary for recuperation. On my recent travels around the country I happened across a hidden gem – a hotel near the old Dutch-colonial city of Galle – that I earmarked as a fabulous place for couples to enjoy some quality time. It's called The Fortress – and you'll be suitably blown away.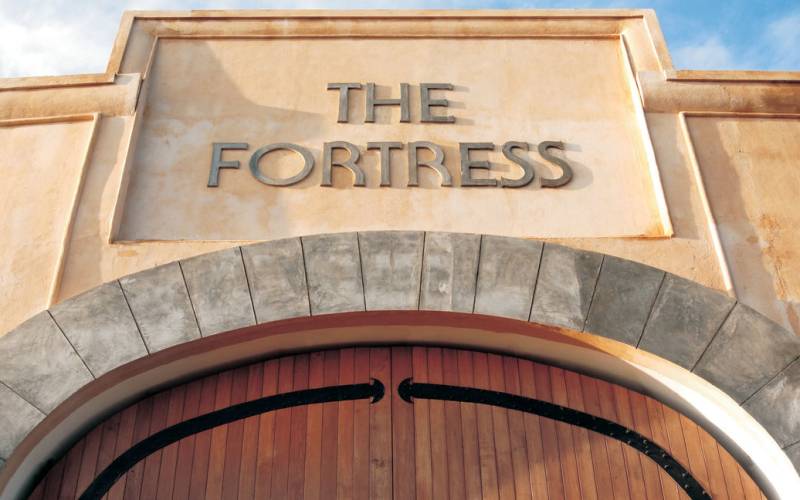 A hotel in Sri Lanka with the Wow Factor
In my world, there are certain criteria that luxury hotels must tick and high up on my list is the Wow! factor. That's what you get at The Fortress, in buckets. If you want an address to impress your 'significant other', then look no further.
On approach to the resort you notice an imposing wall with two huge wooden doors set in the centre. These are the sort of doors you'd expect to see at a fortress used to keep King Kong at bay. Yet they swing open so easily I almost remarked upon the well-oiled hinges. However my thoughts were intercepted by the view that confronted me. Wow!
At this point I felt like Aladdin entering a treasure cave – welcomed by staff, I literally wafted inside.
From the sweeping panoramic views on offer through the beautiful architecture, to the encircling balconies that lead to your rooms, to the golden sands of the beach and the Indian Ocean beyond, this hotel was designed with one thing in mind – to steal your breath away.
A sophisticated coastal sanctuary
This is a citadel of calm, a bastion of relaxation, a temple to good taste, and I adored it from the second I stepped inside.
Couples will love this place. The assured manner of the staff only adds to the ambiance. Walk through those doors and all earthly worries are taken from you along with your luggage.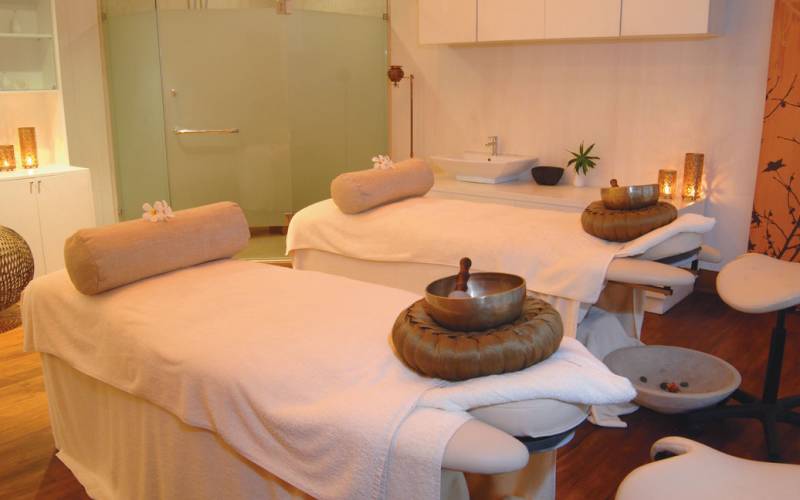 Nowhere is this more evident than when you glide into the Spa Natural: an oasis of charm and well-being offering signature Ayurveda therapies including naturally and locally sourced ingredients.
Stunning rooms with gorgeous views
My room at The Fortress, meanwhile, nearly stole the show. The decor here is stylish and modern, and the bathrooms are well equipped with his/her sinks and wardrobes, rainfall showers and Jacuzzi baths.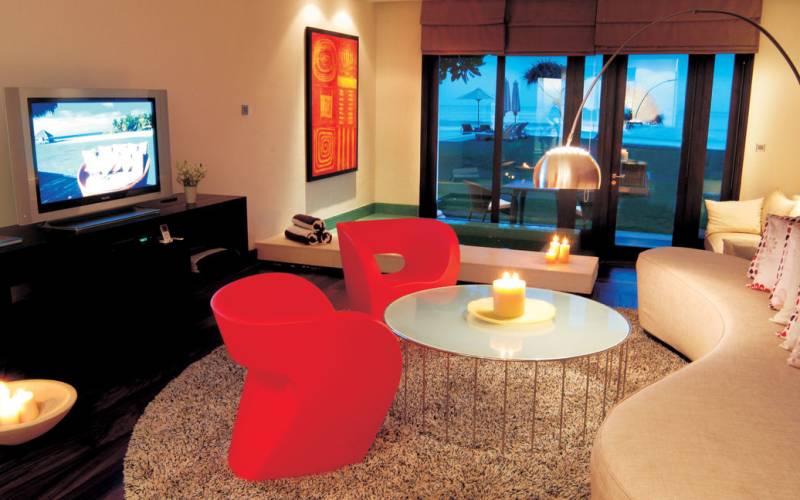 You and your partner are able to circulate around the room without bumping into each other (irritating I know). The only time you are inextricably drawn together will be to celebrate that view; the stunning slice of Sri Lankan shoreline you see from your balcony.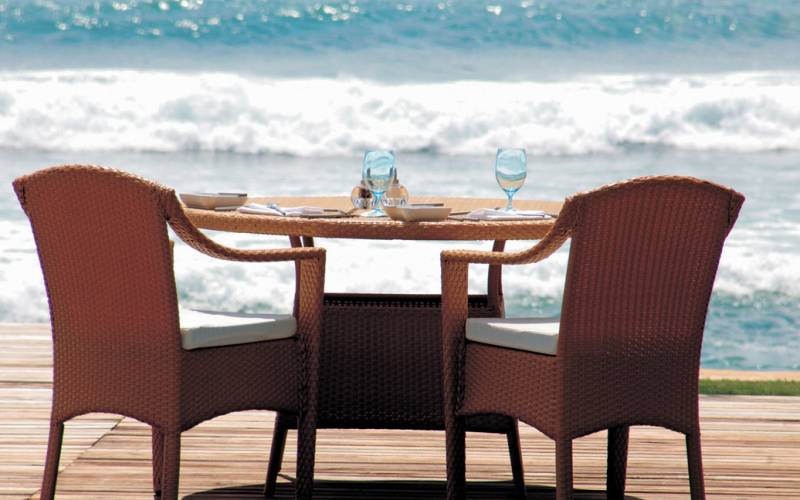 Magical Sri Lankan coastline
Gaze out to sea to the rolling surf where local fishermen still sit atop stilts in the shallows, and you will be captivated from noon till night.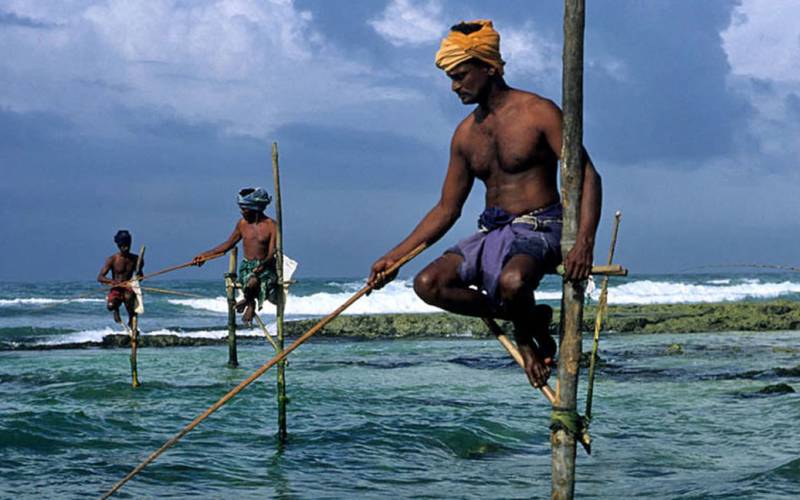 The restaurant is one place I guarantee you'll be spending a lot of time. The food is of such a high standard that you are conscious of working up an appetite for mealtimes.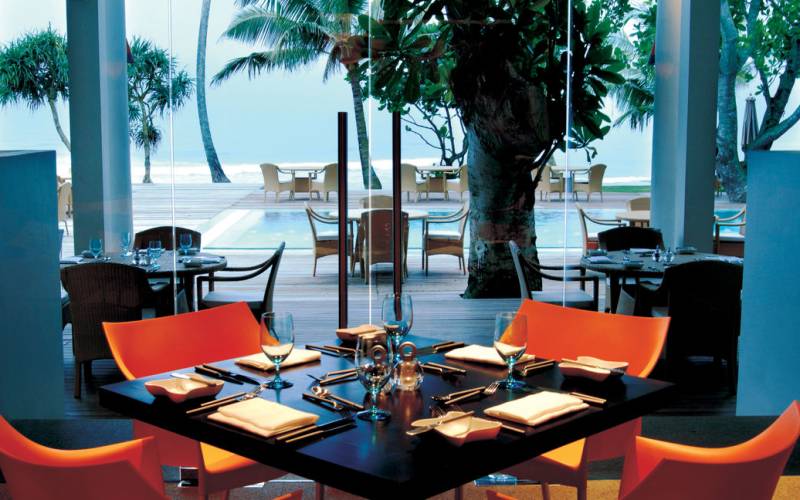 Sublime food experiences
The curries are sublime; fish, meat and vegetarian choices, all divine with subtle flavours that dance on your taste buds. One night I promised myself I would dine only on seafood, from oysters to giant lagoon prawns, finger-lickin' reef fish and black pepper crab. If an army marches on its stomach then foodies should quick-march to The Fortress.
So it's only right that The Fortress should have an idyllic infinity swimming pool for you to carve out a few laps, having invested so heavily in the buffet. The staff are omnipresent: the moment you step into the water, fluffy beach towels magically appear on your lounger.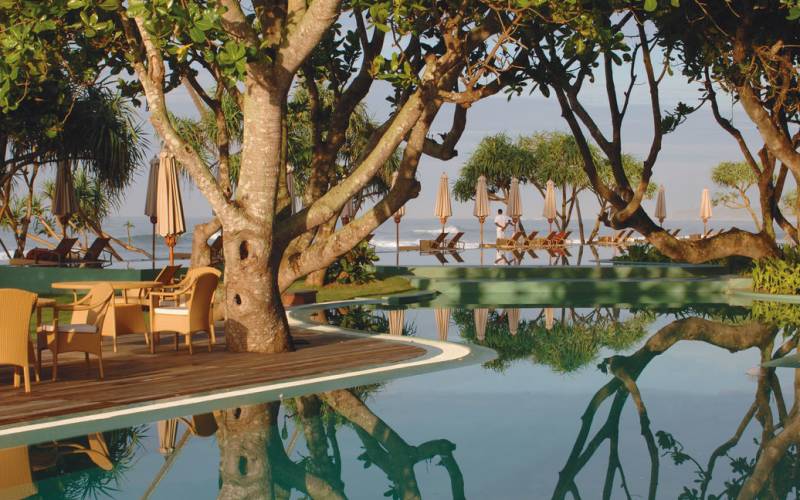 The Fortress is suitably impressive without being stuffy. Despite its general swankiness, it is an easy-going place to be, with rooms that are well proportioned and stylish. The architecture creates a magical environment that will delight you and your partner. With the historic town of Galle just a few kilometres down the coast, The Fortress makes the perfect staging post on your grand tour of Sri Lanka. Just be careful; you may not want to go anywhere else.
Visit our Indian Ocean pages for more inspiration on this beautiful region.
Written by:
Clive Wedderburn