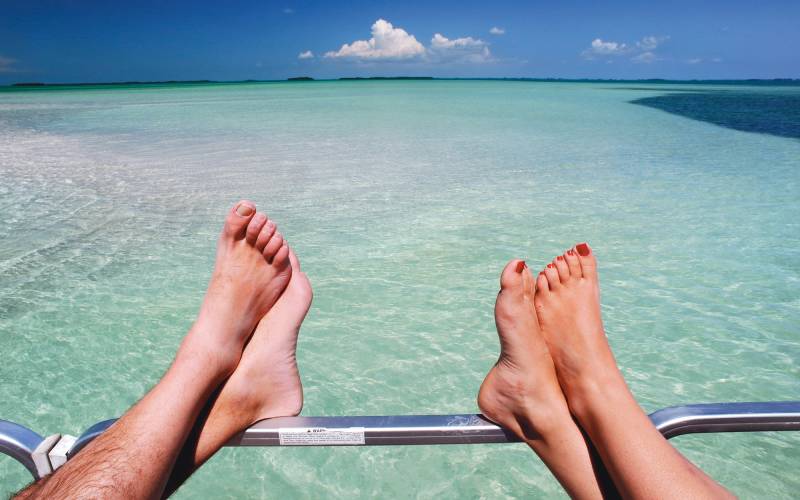 Whether or not you're a loved-up romantic or you think cupid is stupid, there's no escaping Valentine's Day this time of year. Whilst it's tempting to go into the history of this romantic tradition, which is celebrated in many countries around the world, we will leave you to do your own exciting research.
What we will say is that Valentine's Day does have a very unclear history, including a multitude of pre-Christian origins going back to pagan fertility festivals and some rather dark and sinister practices. But whatever your thoughts on this controversial day, we've certainly moved on a bit from those historic times and should be grateful for a nice card, bunch of flowers or box of scrummy choccies from our loved one. Believe me; it certainly didn't start off like that!
You may have already made plans for Friday night or are already packed and ready to jet off on a romantic holiday, but if you haven't then why not stay in and spend an enjoyable evening thinking about a special Valentine's break next year. Why risk turning up at your favourite restaurant only to find them booked out, with frizzy hair and undoubtedly sopping wet from this wonderful UK weather of late, when you can stay warm and dry, curled up on the sofa with a bottle of wine and a mountain of ideas for your future trip?
So, with the name Cupid coming from the Latin verb cupere, meaning "to desire", we decided to put together some unusual and inspiring options for you to read through and see what you desire for your next trip away…
Udaipur, India
For something different, head to Udaipur in India, an extremely romantic destination, full of beautifully restored palaces, the stunning Lake Pichola and awe-inspiringly iconic hotels like the breathtaking Taj Lake Palace and the luxurious Leela Palace.
New York, USA
Jet off to New York and take a horse drawn carriage ride through Central Park, and then indulge in a very special evening at the most romantic venue in New York – The Russian Tea Room where you can enjoy mouth-watering caviar, salmon and a chocolate pyramid.
Singapore
In Singapore you can 'get into the wheel of love' on your romantic escape with the world's first full butler service sky dining flight. Each couple receives a complimentary rose and a pair of heart-shaped macaroons to sweeten the deal. Round off the perfect evening with a Singapore Sling in the Long Bar at the famous Raffles Hotel.
Washington DC
In Washington DC, you can take a magical cruise with an optional lunch or dinner. Or enjoy an Old Town Trolley Tour that takes you on a moonlight tour of Washington DC.
Las Vegas
Travel to Las Vegas and stay in the idyllic, five-star Venetian Resort Hotel, where you can take a gondola ride on the Venice canal. Get carried away and propose to your loved one during a helicopter ride over the Las Vegas Strip or during a cowboy sunset trail ride to Red Rock Canyon – you can even head out on a guided evening horseback ride and marvel at the stunning sunset before enjoying a meal under the stars by the campfire.
Mauritius
Head for the natural beauty of Mauritius and delight in the sensation of soft sand between your toes and plenty of sunshine to thaw you out. Zilwa Attitude, on the north coast, prides itself on making guests feel like true islanders with lots of local experiences, including sunrise boat trips with local fishermen, sunset massages on their private island 'Gran Zil' and cookery classes.
Florida
Near Fort Myers and Sanibel in Southwest Florida there is a state park called Lovers Key. Once only accessible by boat, it was said that only lovers travelled to the island to enjoy the peacefulness of its remote beach. Today it is accessible by road and its beach is popular for shelling, swimming, sunbathing and picnicking, but the islands are especially good for kayaking amongst West Indian manatees, dolphins, spoonbills, marsh rabbits and bald eagles; just the thing for more adventurous couples. Fort Myers also has numerous waterside restaurants, perfect for an intimate meal with a view of the Gulf Coast's amazing sunsets.
We especially recommend the Outrigger Beach Resort in Fort Myers for a laidback beachfront hotel, ideal for couples wanting a relaxing and memorable break on the edge of the Gulf Coast's pristine white sands.
Riviera Cancun, Mexico
With Unlimited-Luxury®, premium cocktails, hip bars, a heavenly spa, movies under the stars and situated on the Riviera Cancun beachfront, there's plenty to keep you chilled out at the Now Sapphire Riviera Cancun. Venture out and you will find amazing Mayan archaeological sites and the world's second largest coral reef just waiting to be discovered– perfect for snorkelling and diving.
So, have we inspired you for your next romantic escape?
Written by:
The Hayes and Jarvis Blog Team