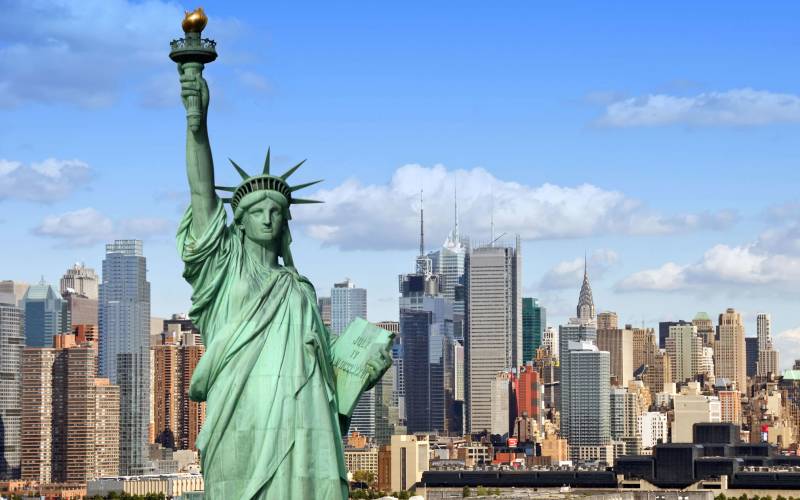 The Hayes and Jarvis Long Haul Trends Report 2017
Our experts have been taking a close look at what you've been up to in 2016 and also your plans for the year ahead. Despite some challenging times, long haul travel is still definitely high on your wish-lists for 2017 and couples and families alike are having a lot more adventures and unique experiences.
Our 2017 report reveals all your firm favourites, as well as the destinations and travel habits which we believe will be making the biggest waves next year. Value is of high importance to most people, but without compromising on luxury and you're packing even more into your well-earned holidays. More of you are taking trips of 15 nights or more, combining two or three places in one trip and creating more memorable experiences along the way.
Read the summary of our report below and take a peek at the short video to accompany it.
Top destinations for 2017
You can't get a big enough slice of The Big Apple as the city takes the number one spot yet again. Rather than just staying in New York though, many of you are going beyond the city limits and continuing your stay in Boston, Washington and further afield to Las Vegas and San Francisco. You're also venturing on into Canada, thanks to the great rail and air links which are available.
As a new year approaches, there's a high demand in island hopping and multi-resort stays. The tropical beaches and lush rainforest of Khao Lak are a big favourite among you. Great value deals, new air routes and some really unique hotels, such as the River Kwai Floathouse, are keeping Thailand top of mind.
Ever popular – the Maldives takes the number three spot.  There's always somewhere new to visit, with plenty of new five star resorts, including the new OZEN by Atmosphere, the refurbished LUX* South Ari Atol and the Centara Grand Island Resort & Spa which all ooze luxury. The Maldives continue to be the number one choice for honeymooners – and all-inclusive options are really attractive right now. The perfect choice if you're planning to pop the question over the festive period and you want value for money without any compromise on luxury.
The adult's playground of Vegas is always going to be a hit – whether it's for a few days partying in the desert or combining it as part of a wider USA road trip, Las Vegas will always be in fashion.  Part of the appeal is in what we also offer beyond the casinos, for instance an excursion to visit an Indian tribe and horseback riding in the Grand Canyon.
Mauritius is an ever popular choice, with travellers heading to the Indian Ocean for beautiful beaches and diverse culture.  Reunion Island is perfect to twin with Mauritius for adventures in paradise to explore its volcanic peaks, craters, tropical forests and lagoons.
WHAT'S HOT FOR 2017
Kenya fell just outside of our top five for 2017, however demand is still strong. We're seeing a fantastic increase in travellers planning a holiday to this incredible country, famed for game-rich national parks and Mombasa's 500km sublime coastline.
We're delighted to see that Malaysia is back in favour after a tough couple of years. The destination has so much to offer and our experts are seeing a call for more culture-focussed multi centre holidays.  While the beach resorts have their appeal, colonial Malacca and the tea plantations of the Cameron Highlands should be high on your travel wish-list when visiting Malaysia.
Over the past couple of years, Sri Lanka has opened up more of the country to tourism, with the East Coast region of Passikudah luring travellers to its golden shores. You're taking more tailormade tours here to see the beaches, temples, rainforests and cities as well as taking advantage of some of the new 5 star properties; the Anantara Kalutara and the Heritance Negombo.
"Sri Lanka is a country that just needs to be explored; we have found our customers are looking for more than just a hotel stay on a beach when visiting. They want enrichment and the chance to see as much as they can of the country." Sean Dowd, General Manager
Canada was given the royal seal of approval earlier this year when Prince William and Kate Middleton visited British Columbia, and next year the country celebrates the 150th anniversary of its confederation. We're seeing an increase in bookings for this land of great outdoor adventures, with picture-perfect lakes and mountains, cosmopolitan cities and amazing wildlife encounters.
"Canada really is becoming a popular choice for holidaymakers. We are finding many are looking for a bit of adventure, great service and somewhere with fewer crowds, and Canada offers just that." Suzanne Harvey, General Manager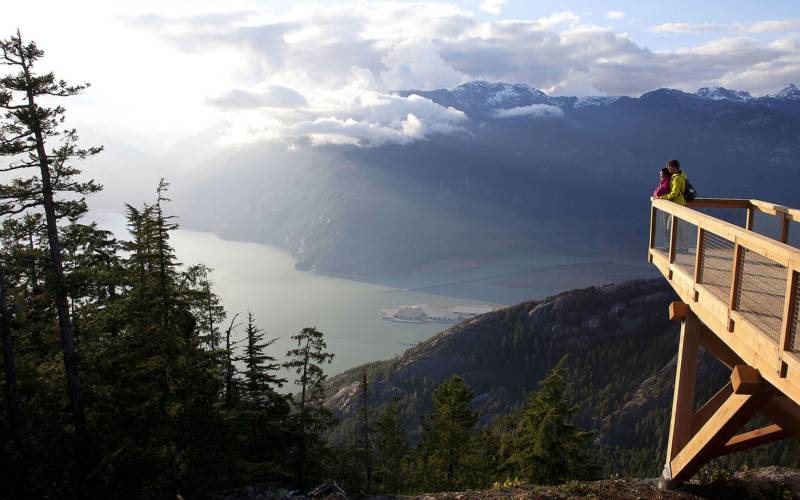 MORE TRENDS FOR 2017
What does your age say about how you travel?
Under 45's are looking for romance
It's no surprise to learn that the Indian Ocean – namely the Maldives and Mauritius – are the most popular spots for travellers under 45, particularly when celebrating a special occasion. In 2017 Mauritius looks set to remain our number one destination for weddings, closely followed by Las Vegas.  Thailand is also a popular choice among younger travellers looking to mix beach time with their adventures in Asia.
Families are looking for adventure
An increasing number of intrepid families are ditching the traditional beach holiday to travel further afield. More parents (and often grandparents) and children are heading off in search of adventure on a multi-centre holiday to destinations like the USA and the Far East.
Experiential empty nesters
As the kids leave home, the empty nesters have a new found freedom and are actively seeking out trips rich in cultural experiences, learning something new and getting off the beaten track. Particularly popular among the over 50s age group are trips to Sri Lanka, Africa, South America, Indonesia and Malaysia
Soft adventure travel is on the up
Travellers are becoming increasingly adventurous – with an appetite for soft adventure and doing more than enjoying a beach. We've seen big increases in visitors going to lesser-travelled destinations. You've been diving in the Philippines, trekking in Peru and Nepal, and exploring Vietnam and Cambodia. You're not afraid to get off the beaten track either, with plans to travel to the African countries of Namibia, Botswana, Zambia and Mozambique in 2017.
Wedding bells
More and more of you are breaking with tradition and choosing to tie the knot abroad, whether that's on an exotic beach, at a luxury city hotel or even in a drive-thru chapel in Las Vegas.
We specialise in creating the perfect wedding and honeymoon and this year our experts have predicted an increase in Seychelles, Thailand and Africa weddings.
It's a fact that travellers are spending more money on holidays and taking more lavish trips. We've added more five star hotels and itineraries so you can have even more amazing experiences and memories.
Top tours for 2017
We also pride ourselves on offering you personalised trips, with first-class tours and experiences and have seen an increase on totally bespoke itineraries to places such as India, Costa Rica and Kenya.
Visit our Travel Guide pages for more inspiration and help in planning your next holiday.
Written by:
Hayes and Jarvis Blog Team