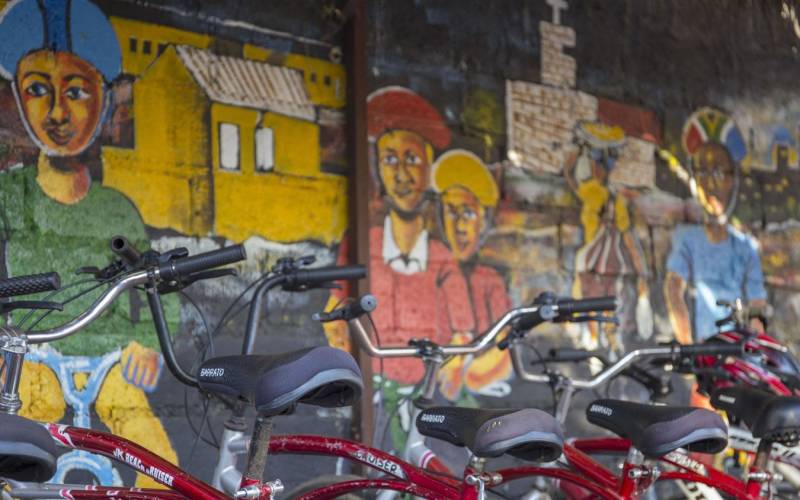 When people list the things they'd like to do when they visit South Africa, going to the top of Table Mountain, visiting the Winelands, driving the Garden Route or going on safari in Kruger or the numerous game reserves are what you might expect them to mention.
Soweto
The township of Soweto in Johannesburg might not be on top of most people's lists — but with the only street in the world which was home to two Nobel Peace Prize winners and history running through every inch of the town, it should be up there. When I went to bed on my first night in Sandton City, I was glad I had visited, and Soweto was the reason for that.
Five hours after arriving in Jo'burg, I was on a coach heading to the township of Soweto. My knowledge of Soweto was limited but I knew from reading a brief account on the history of South Africa on the flight over, that Vilakazi Street is the only street in the world to have housed two Nobel Peace Prize winners, Nelson Mandela and the Archbishop Desmond Tutu.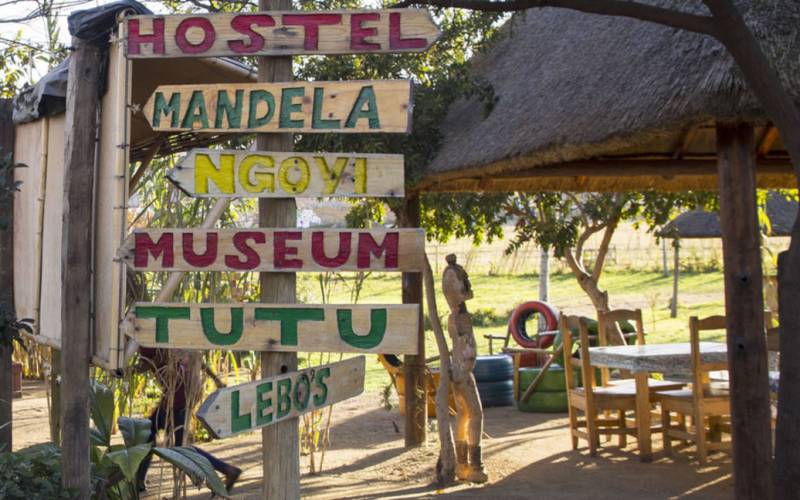 Bicycle tour of the streets
The area's Apartheid history is sad and eye-opening, but I was to learn that this juxtaposition with modern-day, vibrant Soweto is what makes this place so interesting. We arrived at Lebo's Bicycle Tours, and after picking our bikes we set off with our guide, Lebo. Our first stop was about a kilometre down the road at Phomolong train station.
While waiting for everyone to catch up, Lebo engaged everyone in a sing along version of the 'We-de-de-de, de-de-de-de-de, Do-we-um-um-a-way' lines from The Lion Sleeps Tonight and that set the tone for rest of the ride. Music. After all, a generation of post-Apartheid operatic talent from Soweto, such as Pumeza Matshikiza, have become role models for the youth here.
At this point, we were joined by a local who was, let's say, under the influence. He just started dancing on his own. Lebo joined in and he and the other guides some background rhythm for him to dance to. This was just par for the course for quirky Soweto.
After Lebo and his team launched into another song and were joined by a few locals I began to realise the importance of music here. Our guide explained it was music that got people through the dark years of Apartheid and so it holds a real significance to the people here. As we cycled we passed kids in the street holding out their hands to be high-fived. They were all so friendly.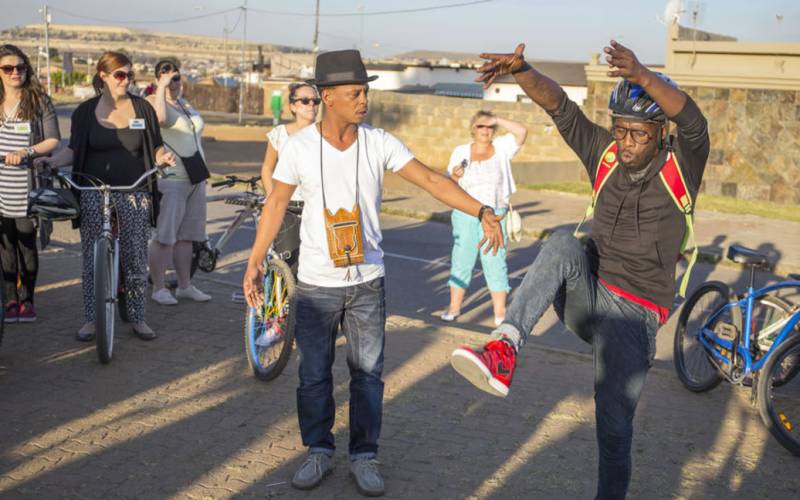 As you can imagine, having 60 people on bikes in narrow streets caused a few issues when we all paused – traffic couldn't get past. But contrary to the angry reaction you'd expect in the UK for such a hold-up, in Soweto cars patiently waited for us. One driver even apologised to Lebo, explaining that if he'd known we were all there, he'd have taken an alternative route! The locals were just pleased that we were experiencing their home.
History lesson from the horse's mouth
The next stop was probably the most poignant of the tour but it also became the most uplifting point. It was the Hector Pieterson Museum and Memorial, dedicated to the memorial of those who lost their lives in the Student Uprisings on June 16th 1976.
The memorial displays a photo by a photographer, Sam Nzima of a critically injured boy, Hector Pieterson, being carried by a student away from the bullets. One of the guides in Lebo's team was there that day. He gave a brief account of what had happened before explaining that following the riots, he spent the next few years in exile before returning to South Africa in the early 1990s.
This was one of the most fascinating things about the tour. Usually when we hear of historic events nowadays, it's through reading or listening to accounts second hand. However, here I was listening to history from someone who'd actually lived through it – this made it more personal and somehow brought it more to life.
Close to the culture
As we walked back across the memorial site to pick up our bikes, Lebo asked five children to sing a song for us. They stood up in front of us and rapped a song about Soweto. From one of the saddest moments, we then encountered the most uplifting.
Here were these five children, the oldest no more than eight, singing with pride about their home; happy we were there experiencing it for ourselves. Throughout my time in South Africa I got the sense that it was the people who had the least that were the happiest.
As we cycled down Vilakazi Street to end our tour, I felt like I'd had a bit of a workout but it wasn't too strenuous. Lebo also offers half and full day tours for anyone wanting to explore further.
I'd thoroughly enjoyed exploring Soweto on bike compared to doing a bus tour. Not only were the guides fantastic, it allowed us to get so much closer to the people and culture and it provided a good amount of exercise – something that's definitely needed in South Africa due to the amount of food on offer.
As we headed back to Sandton City later that evening, I couldn't help thinking what a fantastic experience the bike tour was and I'd recommend anyone going to South Africa not to ignore Jo'burg and Soweto but to go and experience the culture and history first hand.
See our South Africa page for more inspiration on your holiday.