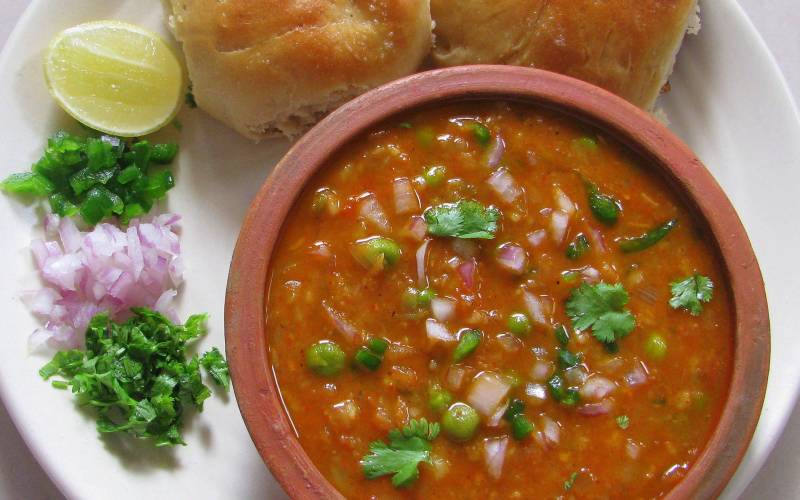 A popular street food from Mumbai consisting of spiced smooth mashed, mix vegetables, served with lightly toasted buttered bread.
Ingredients:
For Cooking Veggies:
3 medium sizes potatoes
1 to 1.25 cups chopped cauliflower
1 cup chopped carrot
1 cup green peas
A third cup chopped french beans
625ml water
For the Pav Bhaji:
3 tbsp amul butter
1 tsp cumin seeds
1 large onion
2 tsp ginger-garlic paste
1 or 2 green chilies
half cup finely chopped peppers
2 cups tightly packed finely chopped tomatoes
1 tsp turmeric powder
1 tsp kashmiri chilli powder
2 to 3 tbsp pav bhaji masala
1.5 to 2 cups water or the stock in which the veggies were cooked
Salt to taste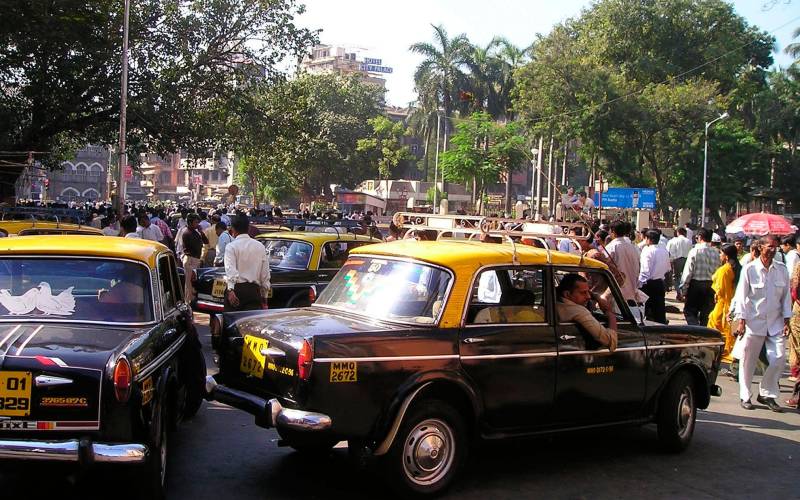 How to make recipe
Cooking veggies for bhaji:
Add the cauliflower, carrot, potatoes and french beans in a 2 litre pressure cooker along with green peas in 2.25 to 2.5 cups water. Pressure cook the veggies for 5 to 6 whistles or for about 12 minutes on medium flame. When the pressure settles down on its own, check if the veggies are cooked well and put to one side.
Making bhaji for pav bhaji:
Heat a pan and add 2 to 3 tbsp butter, as soon as the butter melts add 1 tsp cumin seeds and cook them until they change colour. Add ½ cup chopped onions and cook until translucent, then add 2 tsp ginger-garlic paste mix together and sauté. Add chopped green chilies and 2 cups chopped tomatoes, making sure you mix well, cook on a low to medium flame until the tomatoes soften and you see butter releasing from the sides (this takes about 6 to 7 minutes on a low to medium flame). If the tomatoes start sticking to the pan add some water and mix well. When the tomatoes have softened add ½ cup chopped pepper and sauté for 2 to 3 minutes. Add 1 tsp turmeric, 1 tsp chilli powder and 2-3 tbsp pav bhaji masala and mix very well.
Add the cooked veggies and all of the stock or water from the pressure cooker and mix well. Then with a potato masher, mash the veggies directly in the pan, you can mash to the consistency you want. Let the bhaji simmer for 8 to 10 minutes stirring often so that the bhaji doesn't stick to the pan.
Serving pav bhaji:
Take the bhaji in a serving plate or a bowl, sprinkle over the top finely chopped onions, coriander leaves and lemon wedges with a side of rice.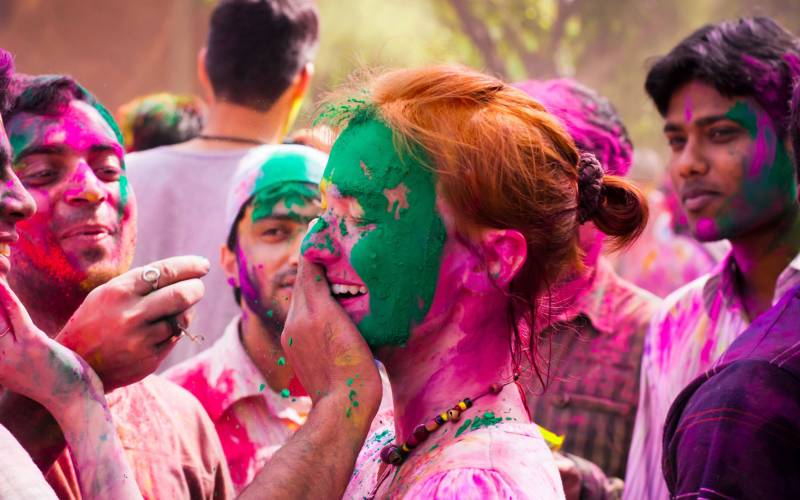 If you can't yet decide what you're looking for, but need a little more culinary advice and inspiration, visit our India Holiday and Tours pages and start planning an amazing food tour of the world.
Written by:
Helen Hartley