Rest and revitalise with these yoga holidays for centred connection, core strengthening and meditative contemplation in 7 exceptional havens worldwide…
Stress-free and stylishly serene
Fusion Maia Da Nang is all about the experience of wellness, from its architectural and interior design to the design of the natural living programme and its mesmeric location on a sweeping stretch of pristine beach. Their seven-day wellness programme includes a personal consultation, a wellness welcome hamper to complement your daily private yoga lesson, your reiki and crystal massages, all-encompassing those exquisite ocean views. It's a little slice of tranquil bliss for the perfect break in Vietnam.
Yoga and meditation
Heritage Le Telfair isn't just a supremely opulent five-star hotel on the sun-washed shorelines of Domaine de Bel Ombre, it's an ultimate escape – one of the premier wellness resorts to be found in the Indian Ocean.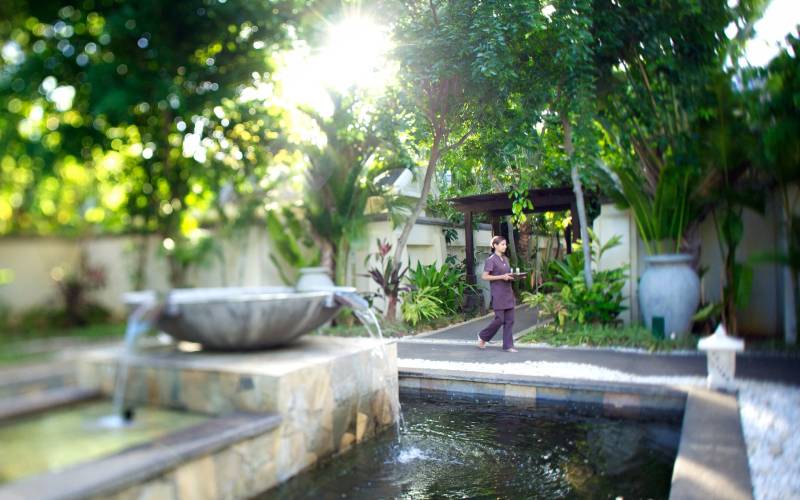 Here you can embark on a sensual journey of health and wellbeing in a peaceful haven of calm that also offers individual yoga, tai chi, qi-gong, pilates and meditation sessions. A member of the 'Small Luxury Hotels of the World' group, take advantage of the mouth-watering "Gourmet Bliss" package for incredible dining opportunities, plus enjoy access to one of the finest golf courses on the island of Mauritius.
Alleviate everyday worries in the glittering Arabian Gulf
Welcome to an exclusive overwater villa resort, an island sanctuary to keep those stressful deadlines at bay, and a harmonious retreat to discover true relaxation.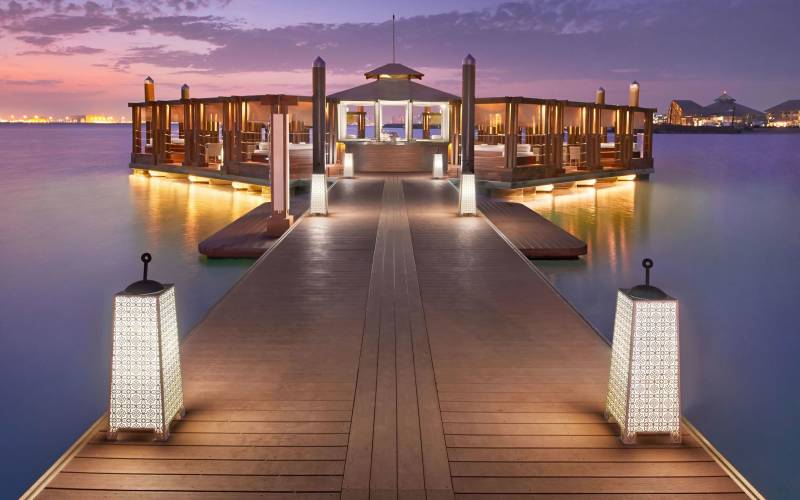 Featuring spectacular views and exceptional facilities, their Balance Wellness programme is on hand to personalise your stay further and offer guidance on mindfulness and inner peace, including meditation, TRX fitness classes, life coaching, nutritional advice and detoxification, plus ashtanga, hatha and yoga stretch classes.
Holistic holidays at an intimate, tropical resort
At Layana Resort & Spa stretching classes are an essential cornerstone of their daily programme to aid flexibility and increase your range of motion, not only to prevent injury but also to create a harmonious routine to emphasise the long-term benefits of a healthier lifestyle.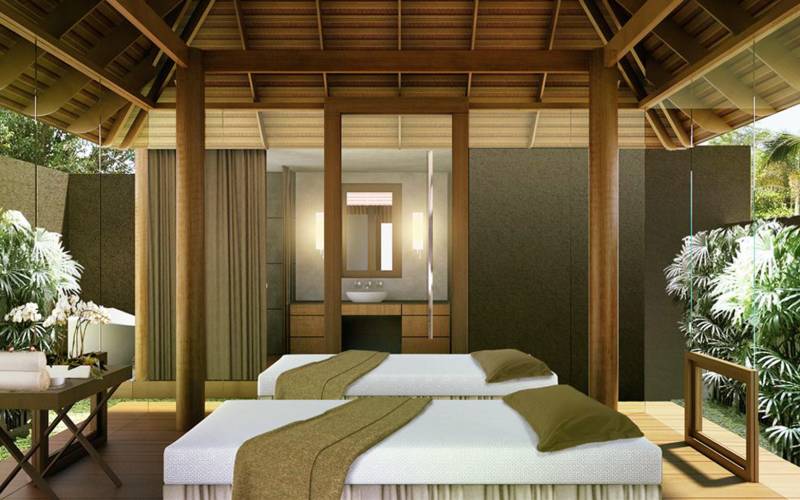 At the Linger Longer Spa you'll discover complementary therapies to leave you relaxed, restored and revitalised. Plus, with an enticing range of water sports on hand, including kayaking and paddle boarding, and a well-equipped fitness centre to take advantage of, all that is left are the charms of Thailand to work its magical spell upon you.
Indian Ocean serenity for yoga amid castaway bliss
Where better to salute the sun than on a beautiful Maldivian island. Featuring Ayurvedic therapies designed personally for your needs, here you can take part in yoga classes as part of your multi-day programme of wellbeing, facilitated by resident yoga instructors, complemented by chefs that specialise in healthy-eating cuisine, so you can continue your journey towards a balanced lifestyle.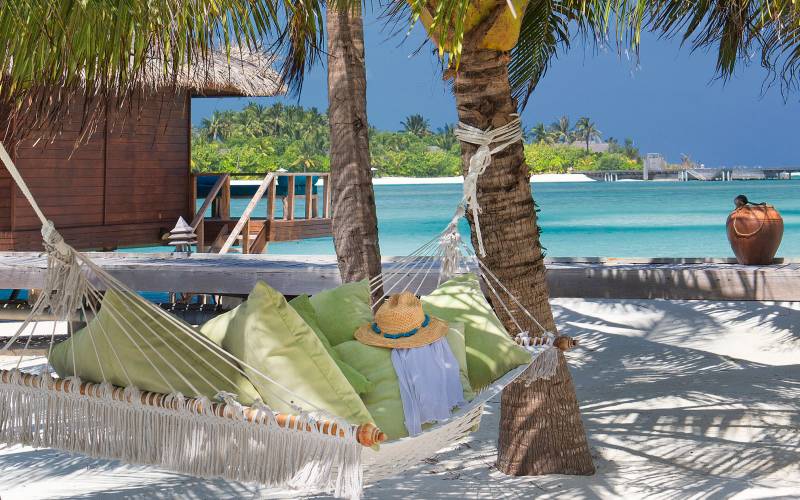 Begin everyday on this idyllic island with Sun Salutations and Surya Namaskar, for breathing, alignment and stretching. Pranayama Yoga is also offered at this paradise resort, to control life force, to purify the soul and aid self-discipline.
Let the road to Hana be your path to wellbeing
Stay in supreme shape at this unique Hawaiian hotel with fitness classes, morning strolls across the eastern coastline of Maui through some of the most spectacular scenery in the world. Take yoga classes with highly experienced instructors and allow the tropical setting to create your own personal journey to reinvigoration and calm.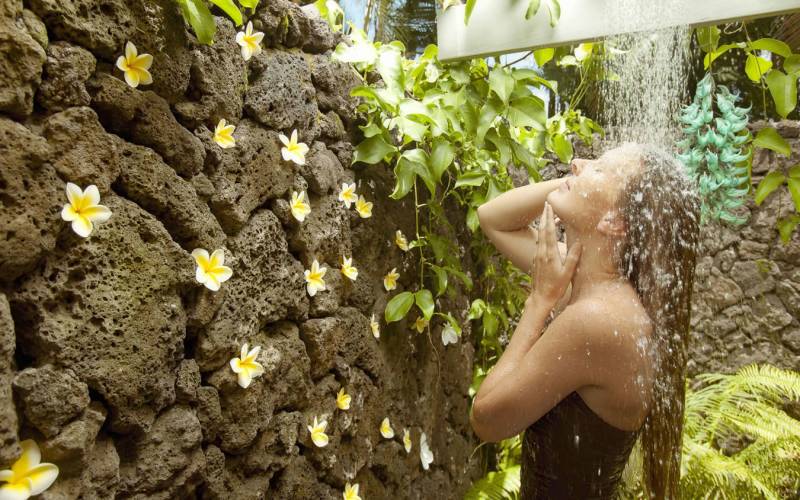 No matter what your age or level of flexibility, at Travaasa Hana they encourage you to indulge in a wide range of holistic services. Visit their Wellness Center where styles such as Vinyasa Yoga will help to unify mind, body and soul amid 66 acres of romantic Hawaiian landscape.
If you can't yet decide what you're looking for, but need a little more advice and inspiration, view our spa and wellbeing holidays and start planning your exceptional, rejuvenating holiday.
Written by:
Clive Wedderburn