Macau is another great reason why you should consider Hong Kong as the perfect stopover on route to Australia and New Zealand. It has shopping malls and entertainment to match anything Las Vegas and Dubai have to offer, yet it also possesses a rich cultural and historical heritage those relatively newer cities would struggle to match.
How to get to Macau
Macau (also spelt Macao) is located on the southeast coast of China on the mouth of the Pearl River. It can be accessed in one hour by high speed ferry from Hong Kong and by three bridges from Mainland China; Sai Van Bridge, Macau-Taipa Bridge, and the Friendship Bridge. Macau is one of the fastest growing destinations in China and enjoys the mild winters and hot summers commonly found in this region.
Buddhism and Christianity are the two main religions with both Chinese (Cantonese) and Portuguese recognised as official languages. The Macau Pataca (MOP) and the Hong Kong dollar (HKD) are the two main currencies.
Macau visa requirements
As a 'Special Administrative Region of the Peoples Republic of China', Macau operates under its own ruling system, with its own immigration system – so be sure to check visa requirements before you travel. Checks will be in place whether you arrive from mainland China or Hong Kong. Travellers from the UK are allowed to enter Macau without a visa for up to 180 days.
While Hong Kong offers visitors a multitude of experiences including amazing culinary and cultural experiences, plus futuristic neon-lit skylines, Macau is characterised by its fortresses, churches and architecture that date back to Portuguese colonisation.
Once a haven for pirates, more recently a home for duck farms, tourism is now the major industry and people from across the globe visit Macau to be entertained by big resort complexes.
Yet at the heart of Macau is a defining Portuguese influence that provides a unique atmosphere of antiquity, even in a country as historically iconic as China. Strolling through the old districts where the architecture is strikingly European will leave you feeling like you have stepped back in time; though the joss-houses and hànzi neon signs will leave you in no doubt as to your present location.
There are four main regions of Macau
Macau Peninsula is the mainland portion and the oldest and most populated area of Macau that includes the A-Ma Temple, the Taoist temple that predates the Portuguese era
The island of Taipa, now accessed via three bridges, where Macau International Airport is situated and also the Taipa Houses Museum
The island of Coloane, home to historic Macanese houses, also famed for its hiking and biking trails and the yellow and black coastline of Hac Sa Beach
Cotai is the strip of reclaimed coastal land that joins Coloane and Taipa together – hence its name: Co-Tai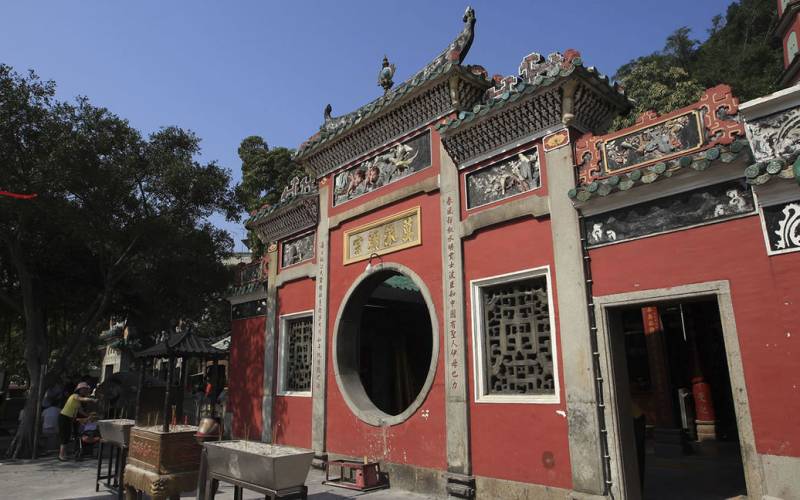 Things to see in Macau
St Pauls
The ruins of St Paul's Cathedral is one of Macau's greatest architectural treasures. Only the façade remains of what was originally the Church of Mater Dei built in 1602; at that time the biggest of its kind in East Asia.
Senado Square
Senado Square is the UNESCO Historic Centre of Macau World Heritage Site.The pedestrianised square covered by Portuguese-style cobblestones that was once an important place of transaction between Portuguese and Chinese traders.
Rua da Tercena
The Rua da Tercena is a fascinating snooper's paradise found near St Paul's and adjacent to Senado Square. Perfect for souvenirs, it features arts and artefacts, antiques plustailors tempting you with bespoke bargains.
Grand Prix Museum
Built in 1933 to honour the 40th Anniversary of Grand Prix racing Macau, including cars, stars and motorbikes. Every year thousands turn out to see the classic Guia Race that takes place on the streets of Macau.
Macau Museum of Art
Established in 1999 the Macau Museum of Art curates works of art not just from Asia but across the globe. Over five storeys, the museums displays spectacular ceramics, stoneware and Ming Dynasty calligraphy.
The Taipa Houses Museum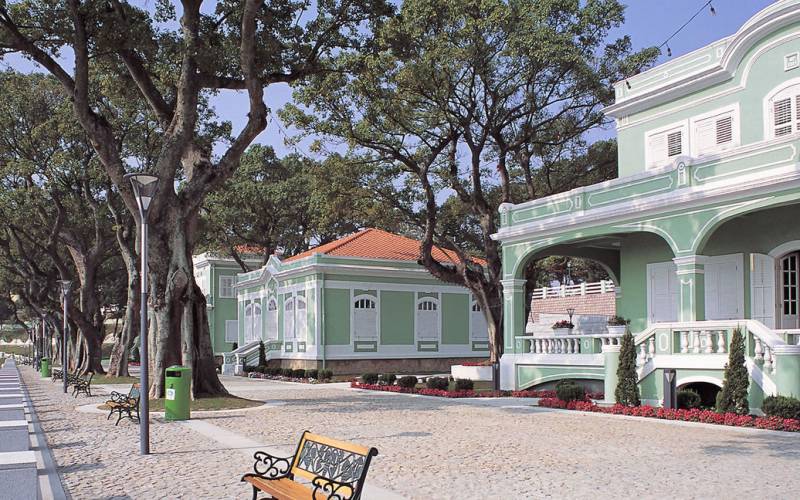 The Houses Museum refers to the old district on the south side of Taipa originally constructed in 1921 and considered one of the most important cultural treasures of the island. It includes the Macanese House, House of the Islands, and the House of the Portuguese Regionsand gardens.
With its entertainment and shopping malls situated close to baroque architecture, cobbled streets and European-style piazzas, Macau symbolises a meeting of eastern and western traditions, old and new philosophies in one unique region of China. Prepare to be amazed by the culture, history and entertainment to be found on this spectacularly diverse peninsula.
Visit our China page for more inspiration on this fascinating country.
Written by:
Clive Wedderburn