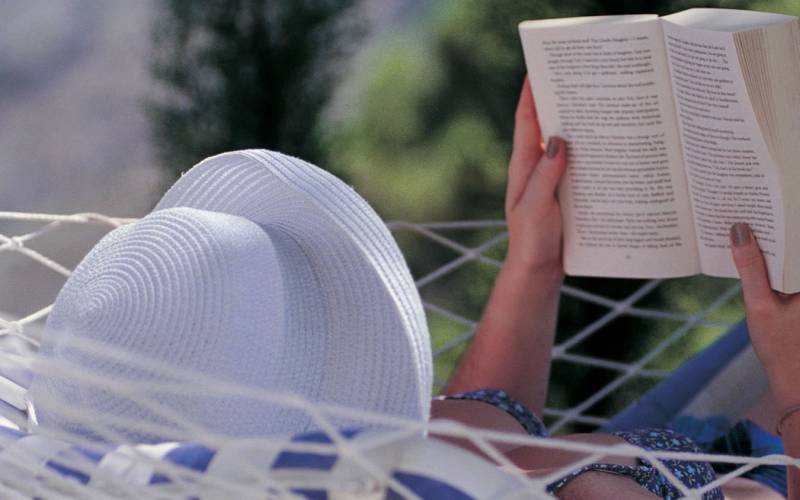 Ever wondered what book to take on your next holiday? Kate Dwyer, Press Officer for Hayes and Jarvis, is a devourer of books, sometimes consuming at a rate of a book a day. So if anyone knows what makes a good holiday read, she does.
Hayes & Jarvis: So, Kate, what kinds of stories do you like to read on holiday?
Kate: I tend to stick to novels which totally absorb me and allow me to mentally as well physically escape the real world.
H&J: What makes a good holiday novel?
Kate: The book must be easy to put down and pick up straight where I left off in between swimming, sunbathing, eating and exploring. If it's too complex, I often have to re-read previous pages.
H&J: Do you have a favourite genre?
Kate: I love to take a variety of genres away as I tend to get through a book a day on holiday. Romances seem extra romantic when read in a beautiful location, whilst thrillers keep me on the edge of my sun bed. Here are my top tips:
1. The Coffin Dancer – Jeffery Deaver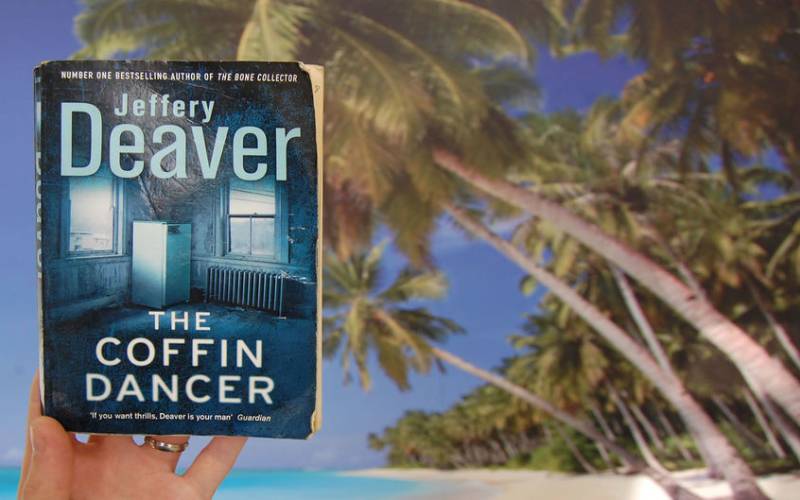 Kate says: This action thriller was a favourite during my recent holiday. My first experience of Jeffery Deaver's Lincoln Rhyme series, it definitely won't be the last. It gives me great pleasure to find an author whose writing style I really enjoy and the fast paced nature of this novel gripped me from start to finish. The storyline is incredibly believable, an essential requirement for me in a good read.
The Plot:
Lincoln Rhymes is a New York criminalist aided by his beautiful side-kick Amelia Sachs in a race against time to find a killer who has a tattoo of the Grim Reaper dancing with a woman. They must find the murderer before he adds another unfortunate to his list of victims.
Read this: at a beach bar in Antigua.
2. Before I Go To Sleep – S J Watson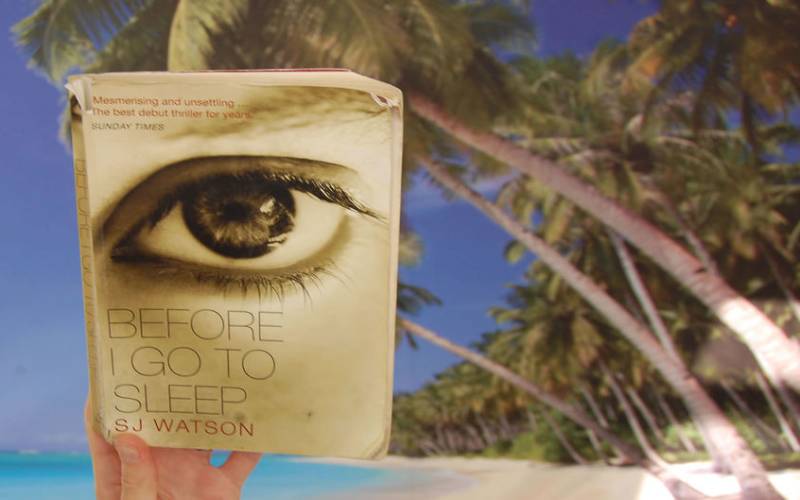 Kate says: This novel is more of a psychological thriller and if I had to choose, it would take the top spot on my list. The plot unravels in a very clever way and I was drawn in from the first page. The reader discovers the truth before the main character does, a clever plot device which made me desperate to read on to see how it ended. Totally absorbing, and slightly terrifying, I thoroughly enjoyed this book and have recommended it to many friends since.
The Plot:
Before I Go To Sleep is a terrifying thriller about Christine, who as a result of an accident has a medical condition that affects her memory so that she can't remember the events of the previous day. Even Ben, her husband has to be reintroduced to her every morning when she wakes up. Her doctor advises Christine to keep a daily journal in an effort to dislodge her amnesia. The journal becomes her tenuous link to her life; at least the life she thinks she knows.
Read this: on your flight to Costa Rica.
3. The Fault in Our Stars – John Green
Kate says: This book has had a lot of publicity lately as it has just been made into a film for the big screen with rave reviews. I always like to read the book before watching the film and this certainly didn't disappoint. The only book on this list to make me shed a tear or two, this tragic romance between two teenagers is told by Green in an incredibly sensitive manner. In some ways, I didn't want this book to end in order to delay the inevitable but, despite the sadness it has a strong moral underlay which stayed with me long after I had finished reading it.
The Plot:
Hazel Lancaster is a teenager who has a lot to deal with. She has terminal cancer. In a support group one day she meets Augustus, who also has cancer. He's had his leg amputated, but at least he's going to survive. Nonetheless Augustus and Hazel form an inseparable bond over their shared love of books, in this insightful, funny and heart-breaking novel about the purity of love and life.
Read this: in a villa in the Maldives.
4. The Shock of the Fall – Nathan Filer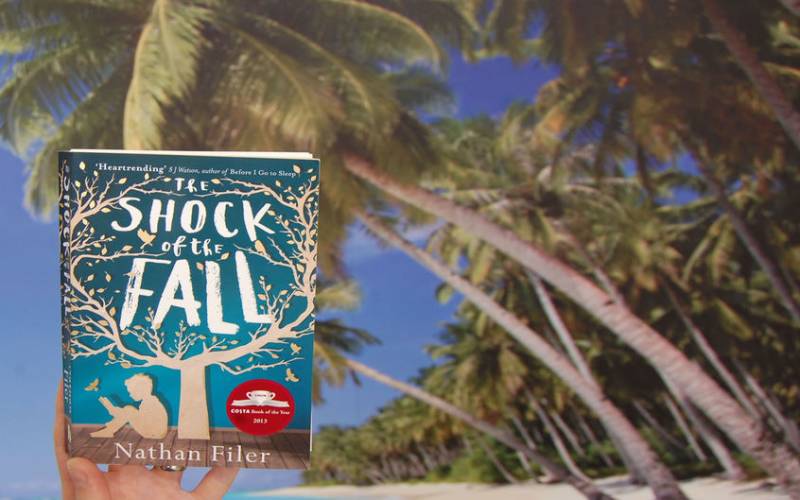 Kate says: A novel unlike any I have read before, Filer tackles the difficult topic of mental illness from a first-hand perspective. For those who have struggled with such difficulties, either personally or watched loved ones suffer, this book gives a great insight into the troubled mind. The plot often jumps backwards and forwards and changes focus to illustrate the confusion that the main character is feeling as he descends into schizophrenia. I must admit the ending of this book left me wondering, rather than satisfied like the others, but I feel this is Nathan Filer's intention.
The Plot:
Some diseases kill you… others can make you wish you were dead and turn your life into a waking nightmare. Nathan Filer's psychological thriller is about Matt Holmes, 19, who suffers from 'command hallucinations' brought on by schizophrenia and inflamed by the guilt he suffers over the death of his brother – to the point that Simon, his dead sibling, starts appearing before him. Nathan Filer's debut novel is the winner of the Costa Prize for Best First Novel.
Read this: under a parasol in Cancun.