It is Blue Monday, the time of year when the nation feels most depressed: So consider this: if the days are dark inside your heart, always remember that travel makes you happier.
Travel doesn't just broaden the mind, it contributes to our overall well-being. It's a time when you are able to detach from cares and worries back home and gain precious you-time. We also know that our travel experiences connect us to the people we care about more than material objects ever can.
Plus, exploring new experiences builds our self-confidence and the new people we meet while travelling considerably enrich our lives.
In fact, some of the most prized possessions that we have, are the memories we make while travelling. So I asked the team at Hayes & Jarvis to supply a photo that demonstrates how travel and happiness go hand in hand. One thing became apparent. We are addicted to travel; just like you.
"I have a saying: Never come between a woman and her cakes!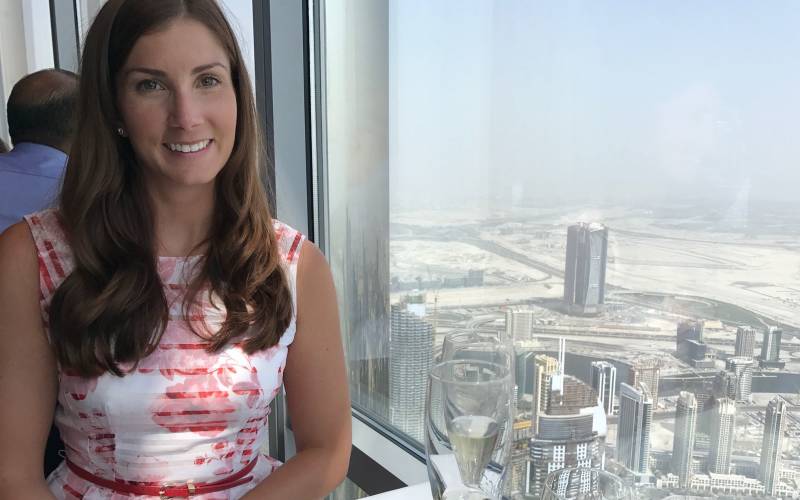 So naturally, this is one of my favourite travel experiences: afternoon tea up the Burj Khalifa, Dubai; the third and final stop of our incredible honeymoon. I do love an afternoon tea, so where better to enjoy cakes, sandwiches and a glass or two of bubbly than on the 122nd floor of the world's tallest building? After an indulgent afternoon, we headed back to ground level to watch the fountain show in the evening – another honeymoon highlight. My husband and I will always remember Dubai and we can't wait to return."
"This Hawaii image, when I look at it now it still takes me back and the memories are precious.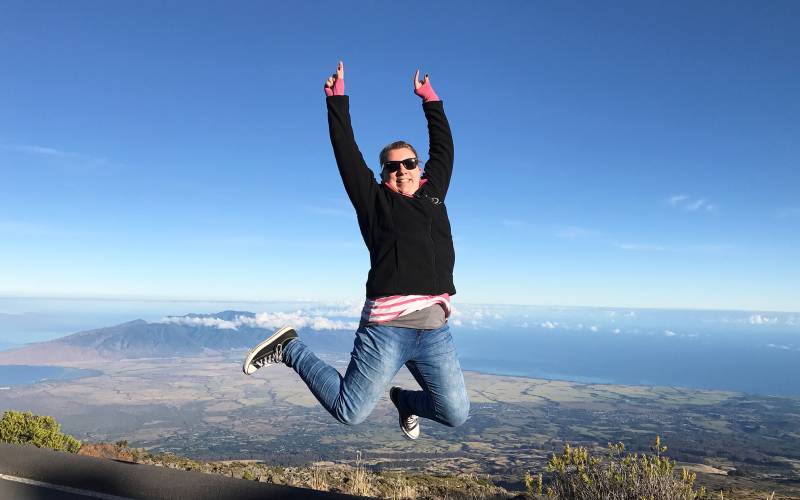 It was taken up Haleakala, after watching the sunrise and really demonstrates exactly how the experience made me feel. It makes me think of that beautiful moment of seeing the sun slowly peeking through the clouds and welcoming in the new day. As the sun started to show, one of the National Park rangers sang a local song that welcomes in the new day. It was a surprisingly spiritual moment that I shall never forget."
"It all comes back to me when I look at this photo.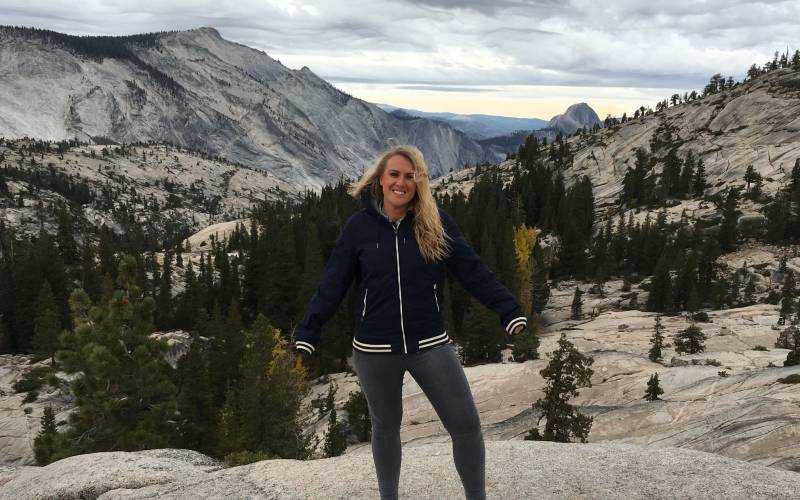 I have driven along the winding Tioga Pass through the Sierra Nevada Mountains several times now, all at different times of the year and each has given me some brilliant memories that I will always cherish. There are so many spectacular viewpoints to stop off at; have a picnic, snap a photo, but most of all I love just taking it all in. I remember being lost in the epic views across the valley and those peaceful surroundings, breathing in the fresh mountain air."
"Why is this a happy place for me? I guess the simple answer would be a new place combined with new friends.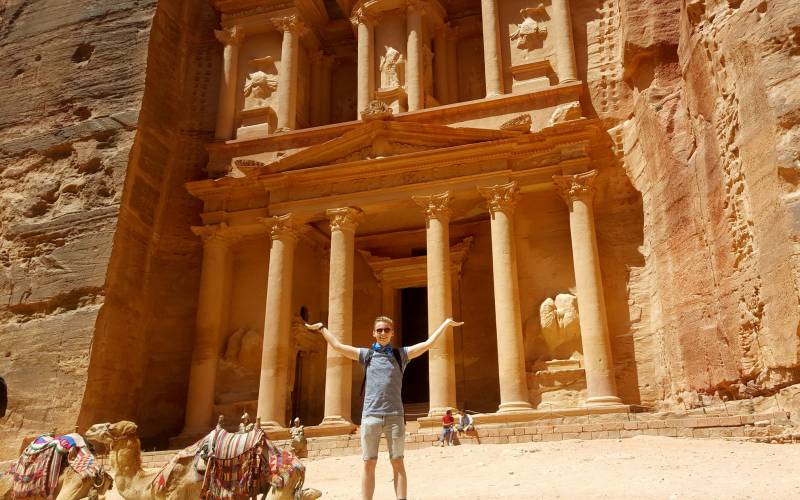 A group of us went that didn't meet until we were at the airport. What an awesome group of people they turned out to be and to experience that place in such great company makes it impossible not smile.
The only thing we had in common was a love for travel and the rare opportunity to see one of the New Seven Wonders of the World. The feeling of awe that overcomes you as you see first-hand a city that has stood for over 2500 years is incredible and to not smile at it is impossible. Travelling with good company makes me happy. Travelling with good company to a place like Petra is beyond amazing. I can't think of anything I'd rather be doing."
"While watching this little girl perform a traditional Amazonian dance for us, I caught her eye as I was filming her performance.
She couldn't wait to take a selfie on my iPhone. It was heart-warming looking at her smiling face as I showed her the pictures of us together. She was delighted to see herself on camera and I felt humbled privileged to be able to share that simple moment with her. Get me! A girl from Brighton taking selfies with a girl from the heart of the Brazilian rainforest. How can that not make you happy?"
"Machu Picchu is a tourist hotspot, you can't blame people for wanting to see this mind-blowing, mountain citadel.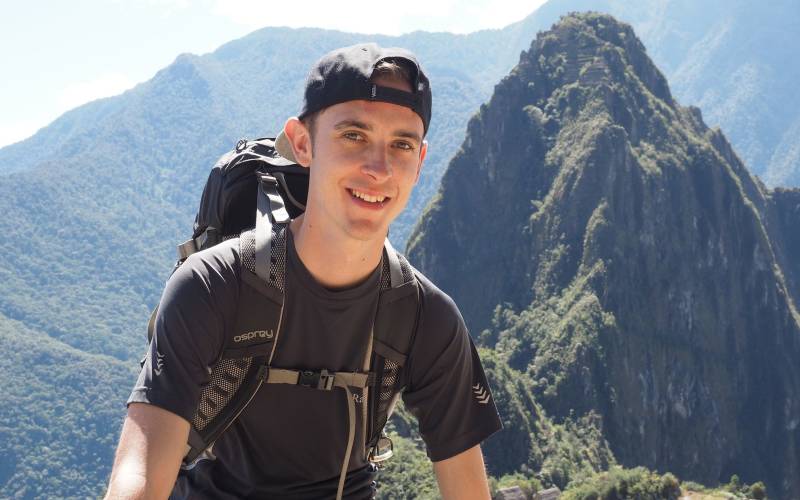 I eschewed the shuttle bus and opted to do the 2 hour walk from Aguas Calientas instead, along dirt track roads and stone-stepped pathways. It's a decision I will never forget. At times I felt like an intrepid explorer discovering Machu Picchu for the first time in history. When we reached the summit, all the crowds had departed for home and we had the place near enough to ourselves. That is the gift that keeps on giving. This is why travel puts a smile on my face – I'm in my element."
"I love trying new things when I travel.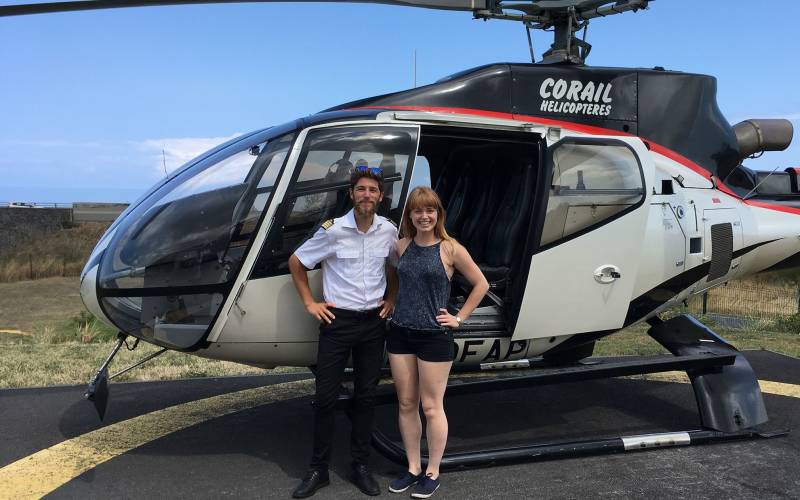 My recent trip to Reunion Island was filled with breath-taking 'new' moments, such as searching for blue whales on the horizon, wandering through markets that were a hive of bustling Creole culture. Most of all, I remember the helicopter ride across the mountainous landscape that makes this island such a unique destination. You feel so alive your skin tingles. You can't believe this is your life, that it's really you that is doing these incredible things. I'm not reading about it in a magazine. I did that. And it makes me happy."
If you want to find your special place that makes you happy, but can't yet decide what you're looking for or where you want to go, for advice and inspiration, visit our holiday types pages and start planning a happiness trip to last a lifetime.
Written by:
Clive Wedderburn