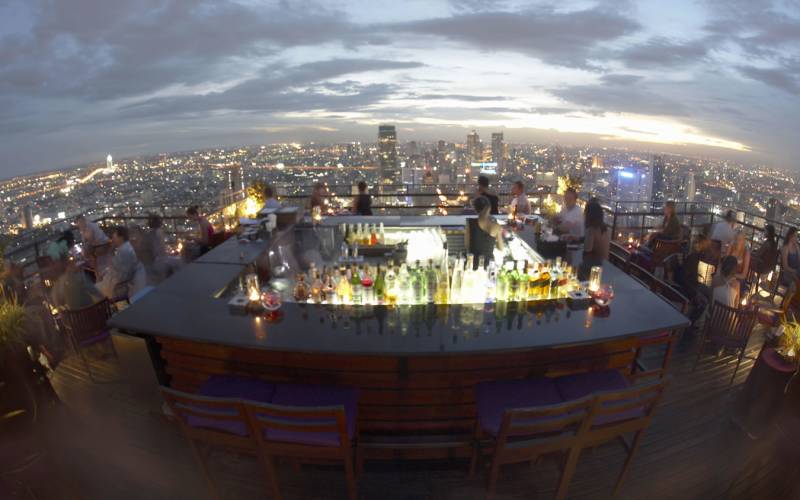 Bangkok is a thrilling city that not only offers temples, exciting cuisine and adventure, it also represents good value. You could easily spend a week wandering the labyrinthine-alley ways, markets and ancient palaces of this sultry metropolis without causing a dent in your wallet. But if you only have a couple of days then stand by your tuk-tuks and start the clock – get ready for 48 hours in Bangkok!
12 midday: As soon as the doors open at Bangkok airport and the heat, noise and aromas hit you; head straight to your private city oasis to acclimatise. We suggest the five star Banyan Tree Hotel Bangkok. You'll be impressed by this architectural wonder thrusting up and above the capital. The jewel in its crown is the roof-top restaurant, Vertigo so freshen up and enjoy your first meal with the city lit up beautifully around you.
1pm: If you want to know what makes Bangkok tick, take a Tuk-Tuk – possibly the most fun you could ever have getting from A to B.
1:30pm: Don't do anything in Bangkok before you've had several massages. Start with a 15 minute foot massage. Graduate to a half-hour head massage. Finish with a one hour back massage. Sublime. An hour's treatment at Chang Foot Massage and Spa in Siam Square will cost about 250 baht (approx £4.70)!
3pm: Get measured up for that designer suit or outfit you've always dreamed of, crafted by some of the best tailors in Asia at a cost-effective price. The fitting will take a couple of hours and trusted tailors will produce your suit in 24 hours. Try Romeo and Juliet Tailor's House established in 1972 (118 Ratchprarob Road).
5pm: Bangkok has a soft underbelly. A five baht boat ride along the Chao Phraya River to the Wat Arun Temple of Dawn will reveal the delicate heart of this vibrant city; a place where peace and tranquillity reign supreme.
7pm: Food will occupy a large slice of the reason you're here in Thailand, surely? There's no better Thai food than the street-food found on Sukhumvit 38, Rachawat Market and Sapan Luang. Authentic, aromatic and life-affirming bowls of food!
9pm: Time to kick-back in true Bangkok style. Muay Thai is the national sport and cultural martial art of Thailand. The locals go crazy for it and so will you. An exhilarating end to your first day.
Day one in Bangkok has come to an end – Day two offers a completely different experience.
Another hotel well worth consideration is the four star palace, the Pathumwan Princess Hotel. The jewel in the crown here is the 25 metre roof-top pool plus the hotel is directly across the street from the MBK shopping centre.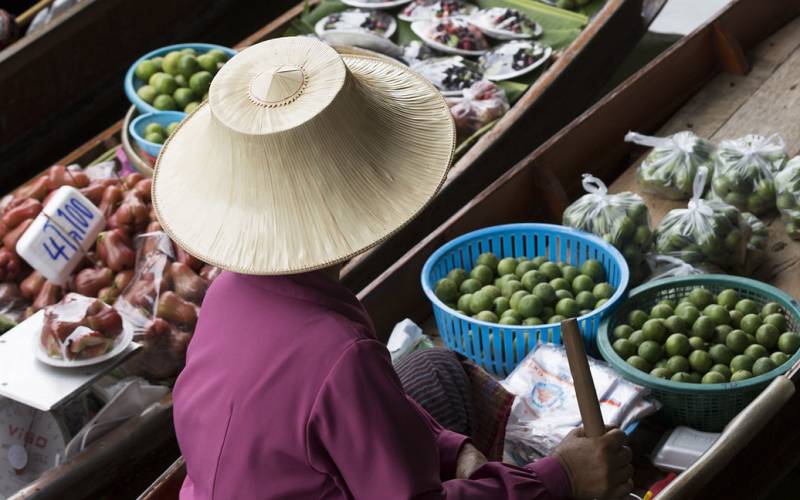 8am: Start early and jump in a minivan and head out to a floating market. This will take up most of your morning, but a longtail boat trip along narrow canal ways is a not to be missed experience. When you eventually transfer to calmer paddle boats further up-river, a timeless world awaits, where you are jostled by waterborne costermongers plying their ancient trade selling fruit and flowers and everyday needs.
3pm: Head back to the Pathumwan Princess Hotel for a pamper session at one of the capital's most outstanding spa and fitness facilities.
5pm: Having experienced a more traditional form of retail therapy at the floating market, it's time to re-enter the 21st century in style. Across the street from your hotel at Siam Square stands the MBK Shopping Mall; containing over 2,000 shops it's one of the largest in the city and has everything you could possibly desire under one roof.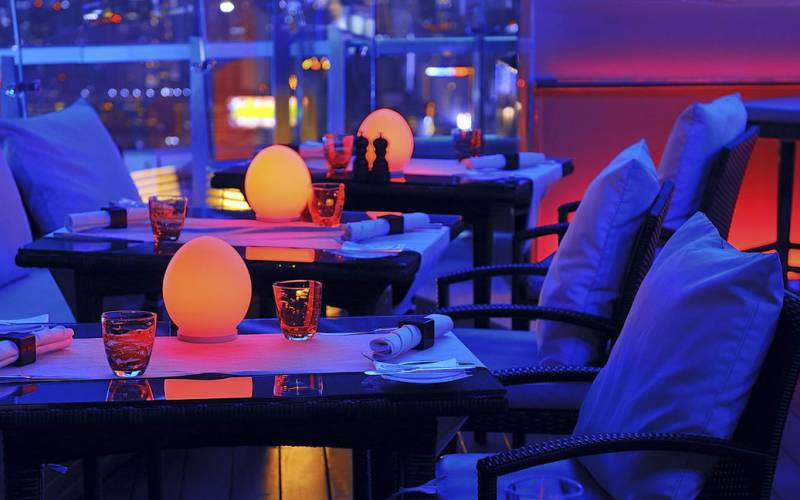 7pm: On your last night in Bangkok why not celebrate in style and spend your evening in the sky. For delicious food, in jaw-dropping surroundings, make a reservation at the urban bistro called Red Sky at the Centara Grand Bangkok at Central World. After your meal enjoy chilled drinks at the Lebua State Tower. As evening descends your spirit will soar into the sultry night sky.
Create the perfect Thailand multi centre
The best way to complement your exploits in Bangkok is a short flight to Phuket for white sandy beaches at the four star Centara Seaview Resort Khao Lak, combined with a dream-like jungle safari stay at the serenely beautiful Elephant Hills Jungle Safari – Luxury Tented Camp.
Written by:
Clive Wedderburn