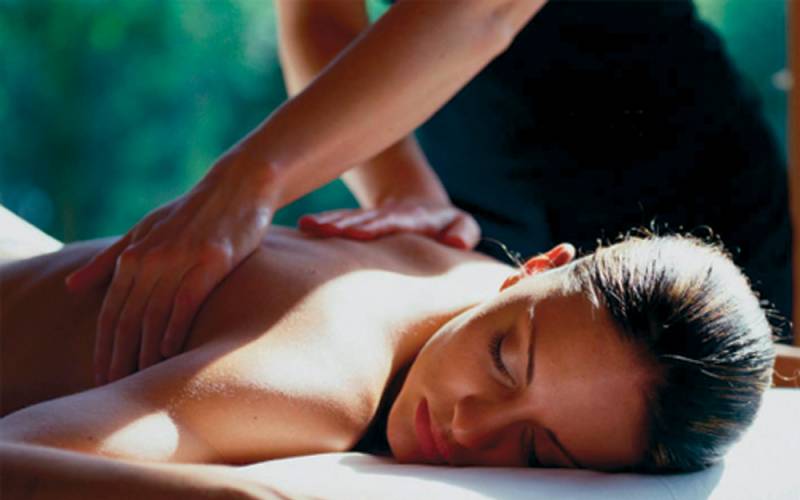 While you may think of spa treatments as massages or facials, there are literally hundreds of treatments available. We have created a treatment guide to simplify your spa holiday, leaving you more time to relax and enjoy indulging in the ultimate pamper session.
Aromatherapy
Combining essential oils and therapeutic massage, aromatherapy is based on the scent of the oils to provide relaxation, relief, and peace.
Ayurveda
This ancient Indian holistic medical system includes diet, yoga, massage, and herbal remedies to balance and heal the mind, body, and spirit.
Body Wraps
Body wraps are designed to cleanse your body of toxins, slim and tone your body, hydrate and firm your skin, and relax and soothe your muscles.
Exfoliation
Exfoliation removes the upper layer of dead skin to unveil the fresh, glowing skin beneath. There are many techniques available, including salt scrubs, body glows, rubs, and loofahs, all leaving your skin feeling silky smooth.
Facials
Facials focus on a variety of skin types to create smooth, healthy, radiant facial skin. Whether your skin is sensitive, dehydrated, dull, or wrinkly, facials work to treat your skin with cleansers, masks, massage, and moisture.
Hydrotherapy
Hydrotherapy is a treatment performed under water. Jet sprays release millions of large bubbles which relax you, improve circulation, and help you manage pain.
Massage
There are various types of massages available, depending on what suits your needs. Try a deep tissue massage to unwind knots and tension; Swedish massage, the classic massage, involves gentle kneading and smooth strokes; Thai massage balances energy flow; and hot stone massage uses heat from stones to help you detoxify and relax.
Microdermabrasion
This non-invasive, nonsurgical facial treatment uses a spray of very fine microcrystals to remove the top layer of dead skin cells.
Reflexology
This ancient Chinese technique focuses on pressure points in your feet and hands that correspond to organs throughout your body. Pressure is put on these areas to promote healing and function.
Reiki
Reiki involves the transfer of energy between the practitioner and you to balance physical and emotional problems, helping to relieve stress, boost your immune system, and relieve muscular pain.
Shiatsu
A Japanese holistic treatment, Shiatsu combines massage, acupressure, and stretching to assist your immune system and help your body heal itself.
Skin Peels
Skin peels use lacto and glycolic acid to resurface and restore the skin, giving your instant results. This treatment helps reduce acne, scaring pigmentation, and sun damage.
Sauna and Steam Room
Saunas (dry heat) and steam rooms (wet heat) both work to open your pores and promote sweating. This helps deep cleans your skin and eases aches and pains.
Thalassotherapy
Based on the Greek word thalasso, meaning sea, this treatment uses algae, seaweed, and alluvial mud to restore the body's natural chemical balance.
Zen
Zen is based on the art of letting go and being at peace. This treatment works with your body's energy, using long, slow strokes and stretches and pressing acupressure points until tension melts away and your energy is rebalance.

Written by:
Hayes and Jarvis Blog Team