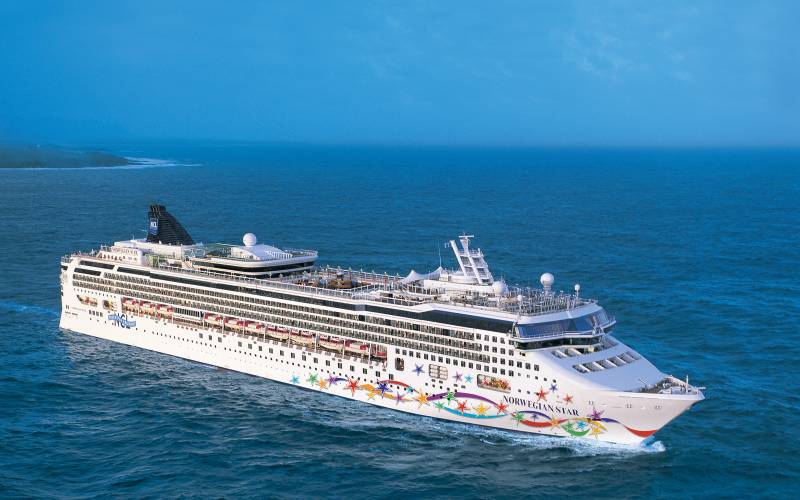 Think cruise holidays aren't for you? Think again. Not just a throwback to a bygone era of travel, cruising today has something to offer everyone, with an endless variety of ships, styles, and itineraries to suit all tastes and budgets. Here are the top five reasons why you should walk the gangway.
1. A cruise lets you enjoy a multi centre holiday without all the packing and repacking. Fill your suitcase once, and travel to all the destinations you like without so much as re-zipping your wash bag.
2. Think of a cruise ship as a floating resort that does the travelling for you, taking you to every destination on your itinerary so you don't have the fuss of getting there yourself. All you have to do is get up, step ashore, and start exploring.
3. Variety is the spice of life, and a cruise lets you visit a whole list of places in just one holiday. This is great news for indecisive types, if you can't choose you don't have to; just opt for an itinerary that covers all the options.
4. A cruise is the ultimate all-inclusive holiday. Pound for pound, it's great value for money too, usually including everything from accommodation and fabulous food, to activities, entertainment, and transport. The only things you'll need to pay for are your drinks and sightseeing.
5. Days at sea are just as fun as those spent in port. Larger ships have everything you need on board and more, from internet cafés, cinemas, swimming pools, gyms, and duty free shops, to spas, planned activities and classes, kids' clubs, casinos, and show-stopping entertainment.
Written by:
Hayes and Jarvis Blog Team