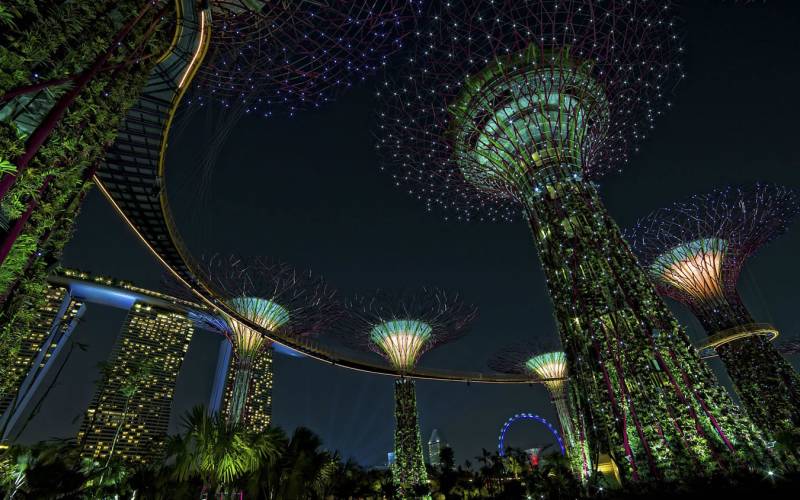 Explore Singapore with our spectacular two day itinerary taking in all the sights of this sultry South East Asian metropolis. Famously depicted on many maps as a little red dot, Singapore is actually one of the greenest cities in the world. It is both a destination in its own right and the perfect complement to holidays in Bali, Borneo, Australia and New Zealand – discover what to do in 48 hours.
Fast facts:
1. Singapore or Singapura means Lion City in Sanskrit
2. Singapore, Monaco and the Vatican are the only three city-states in the world
3. Chewing gum is prohibited in Singapore – unless you have a medical prescription
Day one
10am.
Head for the sky
Get atop one of the most beautifully designed buildings in the world when you visit the Skypark at Marina Bay Sands. From here you're afforded views from the Singapore skyline to the South China Sea, providing an spectacular glimpse of the city you are about to explore.
11am.
Go artsy
Gaze below your lofty perch and the curvaceous building you've been admiring is actually the ArtScience Museum and highly recommended for architecture buffs, with exhibitions that fuse art and science including Future World – an immersive digital universe attraction.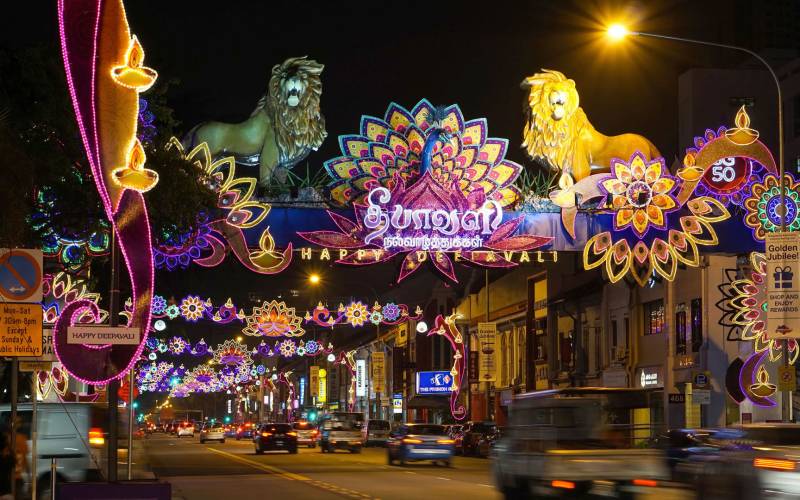 12noon.
Sip a Singapore Sling at Raffles
Having taken in the modernist sights it's time to dip a toe into Singapore's classic past at a historic residence that offers elegance from a bygone age. Raffles Hotel is an enduring landmark made famous by its signature cocktail, its stellar guest list and Malaysian peanuts in burlap bags served with your drinks. It's also the perfect opportunity to cool your heels from the heat of the midday sun.
A Singapore Sling combines gin, Cointreau, cherry brandy, Dom Benedictine, pineapple juice, grenadine and angostura bitters and is served over ice in a tall glass.
1pm.
Eat
Singapore is a foodie paradise, with delicious food everywhere you look including succulent snacks from grilled chicken satay, local delicacy 'fish head' curry, spicy laksa's or street food staple truffle fries and chilli crab.
2pm.
Shopping on Orchard Road
Feeling perkier after your afternoon tipple and lunch, take a short stroll to Orchard Road, one of Asia's premier shopping districts; two kilometres of bustling boulevard with over 22 air-conditioned shopping malls packed with boutique stores and global brands.
4pm.
Step back in time
Once your inner-shopaholic is satisfied, continue along Orchard Road until you encounter the National Museum and the Singapore Art Museum to learn about the history and heritage of the island. Conveniently located on the cusp of Fort Canning Park, take a breather here to admire the exotic flora and fauna.
7pm.
Having returned to your inner-city oasis hotel for that all-important afternoon swim, refresh your outfit and head out for an evening on Clarke Quay among the lively restaurants and bars on the waterfront. Order a cocktail and reflect on a day well spent.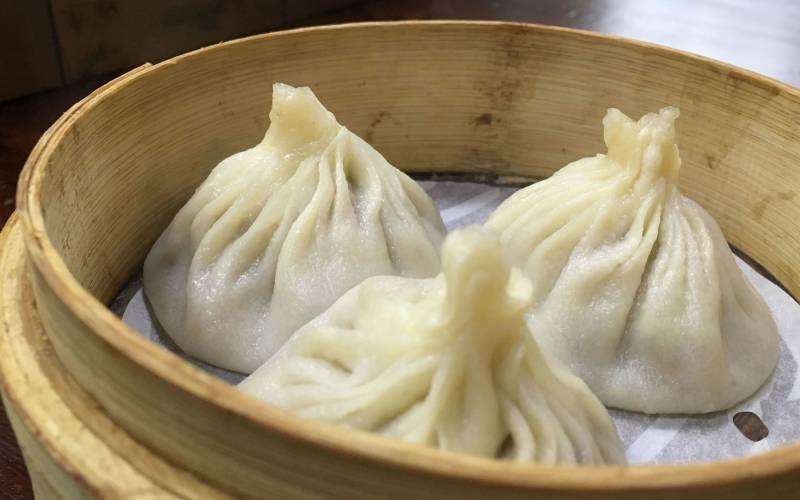 Day two
10am.
Dim Sum for breakfast
Having experienced the iconic landmarks it's time to dive into Singapore's vibrant culture. Breakfast in Chinatown is your first stop for world-class Dim Sum. Head for Smith Street, a bustling, bargain hunter's paradise full of street vendors offering local snacks, trinkets and knick-knacks. Pop into the Chinatown Heritage Centre for insights into the local culture and also Sri Mariamman Temple, the oldest Hindu temple in the city found nearby.
12noon.
Get out and about in a bumboat
Once used to transport cargo from the ships to the quayside, they now carry tourists on gentle cruises from Clarke Quay up and down the Singapore River.
2pm.
Gardens by the Bay
Magnificent tree-like structures, some nearly 50 metres tall, covered in 17,000 tropical flowers. These impressive super-trees are as tall as skyscrapers and illuminate the skyline in a dazzling night time display. Take the 22 metre high OCBC Skyway aerial walkway connecting the structures and dine in the sky with dramatic views of these towering vertical gardens.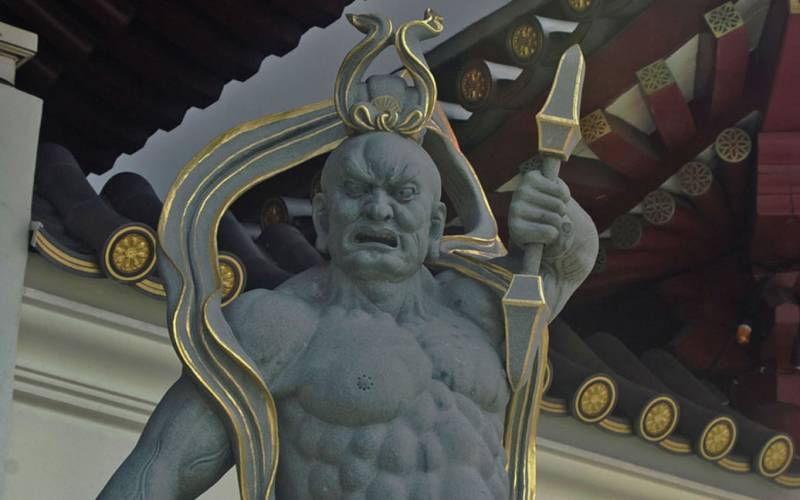 5pm.
As evening falls a visit to the Night Zoo calls
This is one adventure that everyone will enjoy set amid glorious jungle vegetation; the sprawling Night Zoo will open your eyes to the nocturnal life of its animals during a 50 minute tram ride, spying lions and rhinos after dark.
9pm.
Dine in the stars
Your last night in a great city should always leave you wanting more. Dine and dance the night away at 1-Altitude Rooftop Gallery and Bar situated 282 metres above sea level; one glimpse of the laser show plus views over the Straits of Singapore will stay in your memory forever.
Where to stay:
Essential for a city that lies just 80 miles from the equator, the Shangri-La Hotel, Singapore is a green haven that features a children's and adults' pool to cool off from the heat of the day. Relax in the hotel's 15 acres of tropical gardens, or recline on your balcony listening to water cascading down nearby waterfalls – the perfect introduction to Singapore.
Getting around:
The MRT (Mass Rapid Transport) is possibly the simplest urban rail network in the world and spans the entire city-state from Changi Airport to Marina Bay.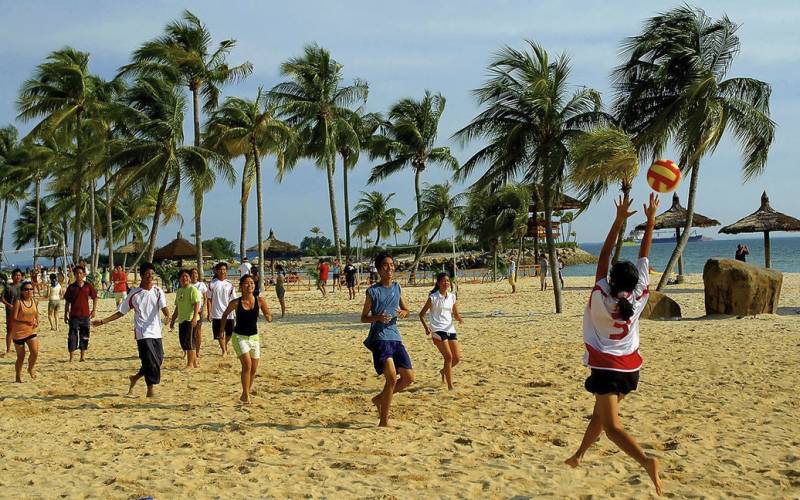 Family-friendly Singapore:
Your priorities may be different if you're travelling as a family. We suggest Singapore's beach resort, Sentosa Island. Though these sandy shores are just a few stops on the MRT and the Sentosa Express monorail, exploring the island will take up most of your day. It's packed with fun activities including zip lines, waterparks and colossal aquariums, plus amusement parks with rollercoasters or peaceful paths for cycling and roller-skating through tropical scenery.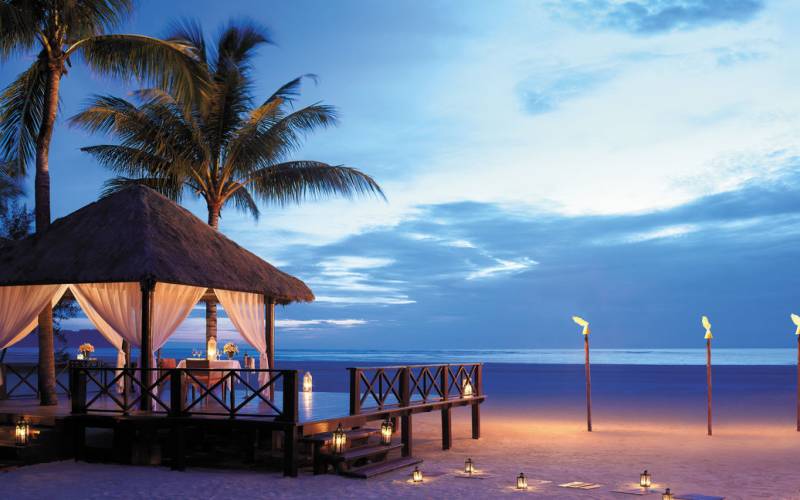 Where to next:
Singapore is the perfect city stopover to the Far East, or beyond to Australia and New Zealand. Perfect for nature lovers, your next stop could be a beach escape in unspoilt Borneo when you stay at Shangri-La's Rasa Ria Resort and Spa. Take in views of Mount Kinabalu and the surrounding rainforest and enjoy excursions to Sepilok Orangutan Sanctuary to meet its famous primates.
Discover the natural beauty of the Philippines when you stay at Shangri La Boracay Resort and Spa on the island of Boracay. This luxury retreat overlooks two immaculate white sand beaches offering a wide array of watersports, beach bars and restaurants.
Written by:
Clive Wedderburn