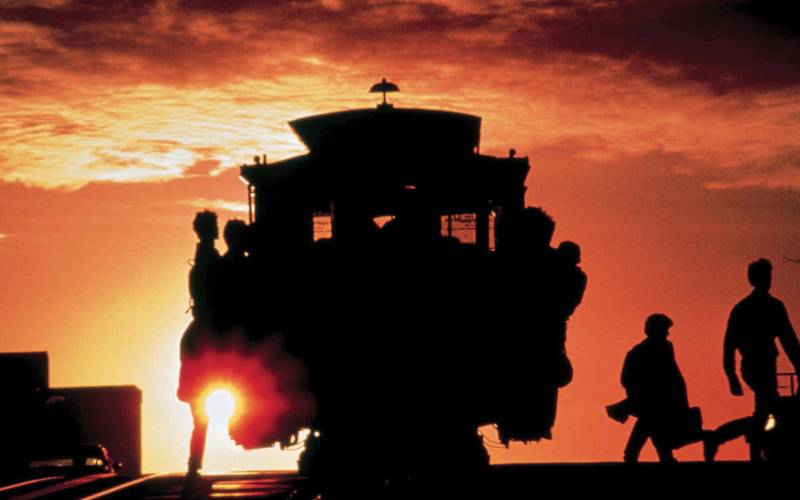 You've already seen so much of the 'city by the bay' in iconic movies – now it's time you explored the famous city for yourself. You could embark on an exciting tour that includes San Francisco as a base to explore the breathtaking scenery and culture of surrounding California. But for now, enjoy our tips for discovering San Francisco in 48 hours.
DAY 1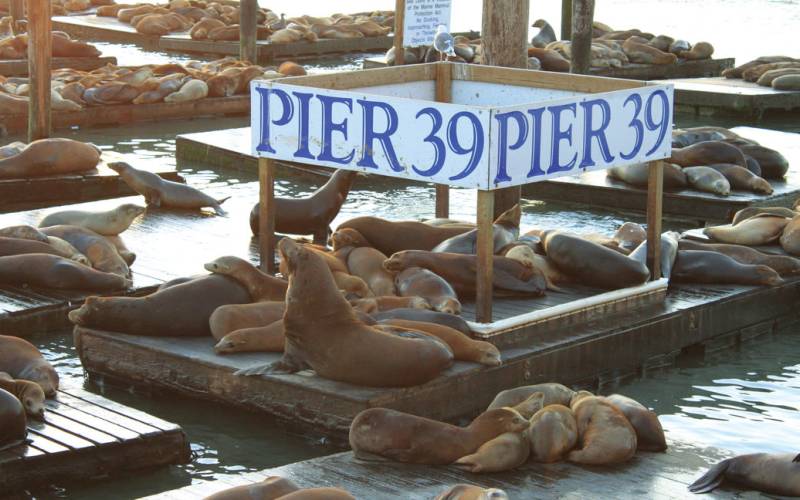 Having checked into your boutique hotel and unwound in the spa after your long flight (we suggest the Argonaut Fisherman's Wharf – convenient for cable cars and ferries to Alcatraz and Sausalito), wake refreshed and ready for a non-stop tour of San Francisco.
10am
Spend the morning exploring Fisherman's Wharf. Watch out for those noisy locals (sea lions) providing a unique introduction to the waterfront front right outside your hotel. From here it's just a short stroll to Pier 39, perfect for brunch, shopping and entertainment plus gorgeous views of the city. A few blocks further down at the Ferry Building Marketplace on the waterfront you'll find an artisanal community who are passionate about farm-to-table food. This is a great place to tuck into a hearty bowl of local-favourite seafood chowder or traditional fish and chips.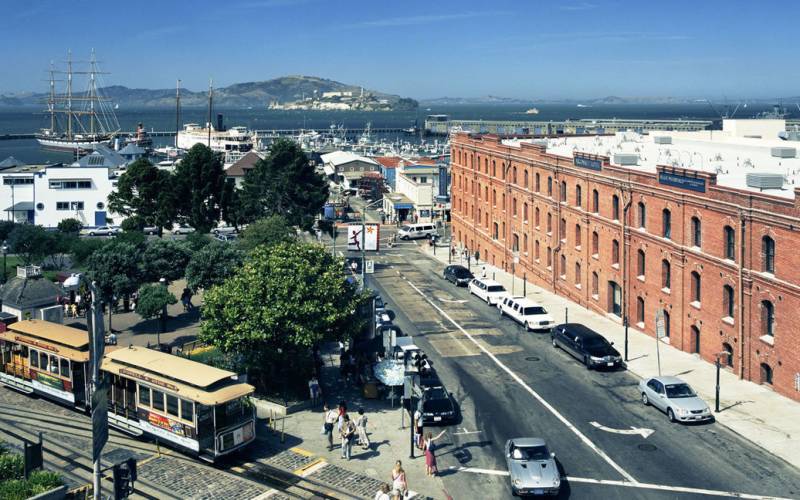 2pm
Catch the 20 minute ferry to eerie Alcatraz where you'll be presented with individual headsets so you can navigate around the world's most notorious prison at your own pace. Spend as much time here as you like, exploring the old prison library, peeking into the empty cells that contained America's toughest criminals including Al Capone, George "Machine Gun" Kelly and the 'Birdman' Robert Stroud.
8pm
Having experienced the hardships of its inmates, it's time to escape from Alcatraz and really treat yourself. So freshen up at your hotel and then head over to the View Lounge at the Marriott Marquis Hotel for the best views of the city, to enjoy a mezzo plate and a cocktail or two reflecting on your adventures as the lights of San Francisco twinkle below you.
DAY 2
10am
Grab breakfast at famous Boudins Bakery on Fisherman's Wharf; an authentic café and bistro that offers some of the finest sandwiches on the waterfront. Have two wrapped for a picnic when you get a little peckish later on the next part of your adventure.
11am
In our opinion, the best way to see the Golden Gate Bridge is to cycle across it. Rent your bikes from Fisherman's Wharf at Blazing Saddles Bike Rentals and get up close and personal with the incredible feats of engineering that connected the vaulted towers (each containing 600,000 rivets) with over 80,000 miles of steel cable. It's an awesome spectacle to behold as you cycle serenely above the waters far below. If you're savvy you can also get one hour free on your bike rental when you buy an additional hour on a San Francisco Big Bus Tour.
The bike ride over the bridge and back should take three hours or so; remember to take it easy – this is your holiday after all. If you prefer not to ride back then board the return ferry from Sausalito. Feeling suitably impressed by your morning's workout, why not reward yourself with a cheeky ice cream from the Baked Bear on Fisherman's Wharf.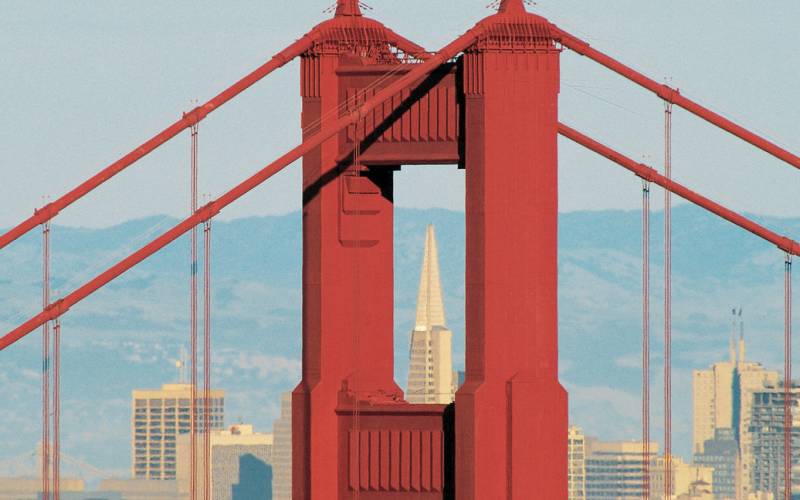 3pm
If you're enjoying your cycling tour, then you can always continue to head into town or Big Bus Tours will give your legs a rest and enable you to explore the city – plus you can get on and off at your leisure. Choose which attractions you'd like to see including the Painted Ladies, or the twists and turns of Lombard St or San Francisco's pointy skyscraper, the Coif Tower. Explore the independent bookstores, boutiques and cafés of Haight-Ashbury – the epicentre of the Hippy revolution, before heading into the Golden Gate Park to visit the aquarium and planetarium of the California Academy of Sciences.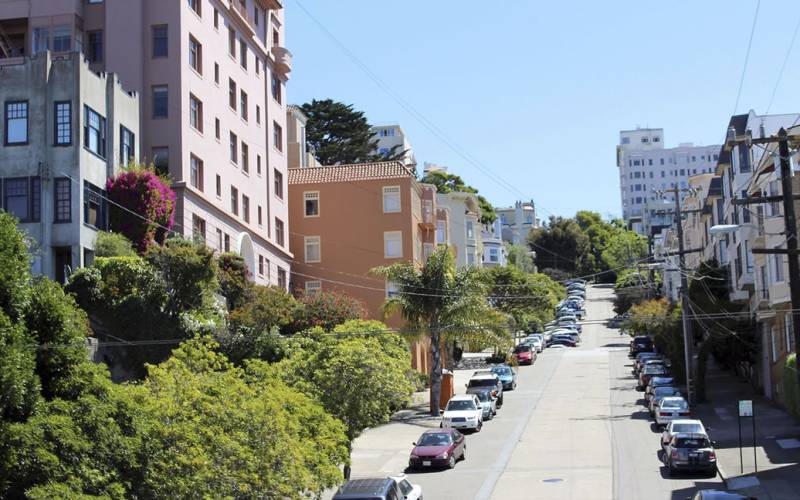 5pm
Every major city can be defined by its transportation system and San Francisco has its romantic cable cars. Climb aboard one of these unique icons to Union Square: a shopper's paradise full of stylish boutiques and flagship global brands, gift shops, restaurants and theatres. Enjoy Dim Sum or Beijing Duck and pick up some souvenirs from nearby Chinatown, the largest of its kind outside of Asia. Don't forget to visit nearby San Francisco Museum of Modern Art, an architectural masterpiece filled with over 33,000 works of art.
7pm
Return to Fisherman's Wharf by cable car and watch them turn gracefully at the end of the line. Walk across the road to Ghirardelli Square and visit the Ghirardelli Chocolate Shop and original factory for one of their eye-popping ice-cream sundaes or signature milkshakes – a fantastic way to bring your tour of San Francisco to a magical end – or a fascinating way to begin your West Coast journey of discovery; the choice is yours.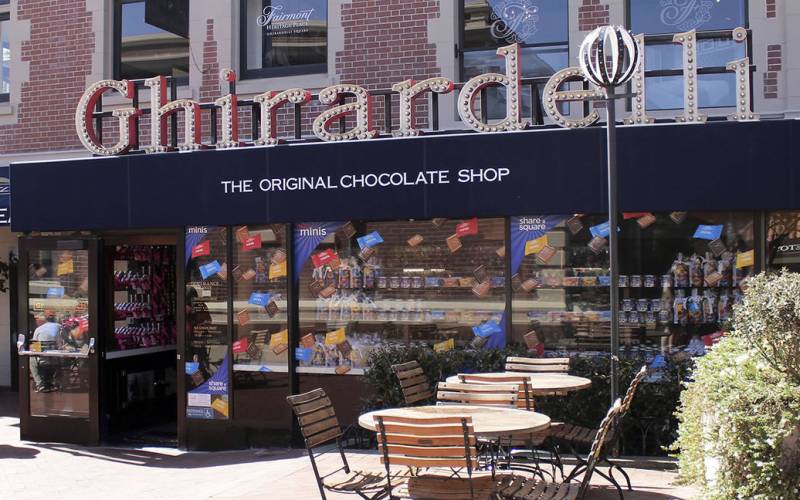 Where to next?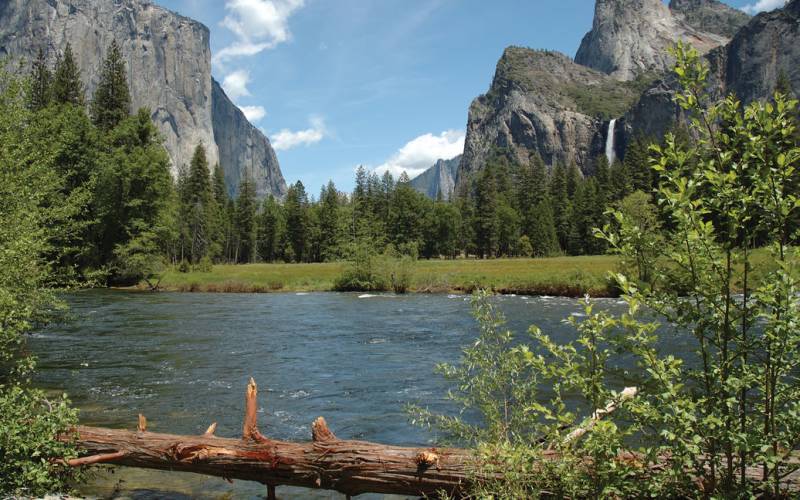 There's plenty to see and do just outside of San Francisco. Escape the city for a day tour into the dramatic scenery of Yosemite National Park; a three hour drive across state into one of the most beautiful vistas in the USA. Or, connoisseurs and foodies should take the opportunity to head out into Napa Valley for a Wine Country Tour for wine tastings and farm-to-table lunches.
You could also combine San Francisco with Vancouver across the border for more coastal city vistas, delicious food and wine, plus the unique First Nation culture of Canada. Or head south to Los Angeles for tours of tinsel town including Beverley Hills, the Walk of Fame and the Chinese Theater. If you're after something a bit different, enjoy a self drive adventure into the dramatic landscape of Lake Tahoe, hiking through forest trails or paddleboarding across the shimmering blue-green waters.
To find out more about San Francisco, visit our California pages to discover how the spectacular landscape of the West Coast can be your next dream holiday destination.
Written by:
Charlie Adams