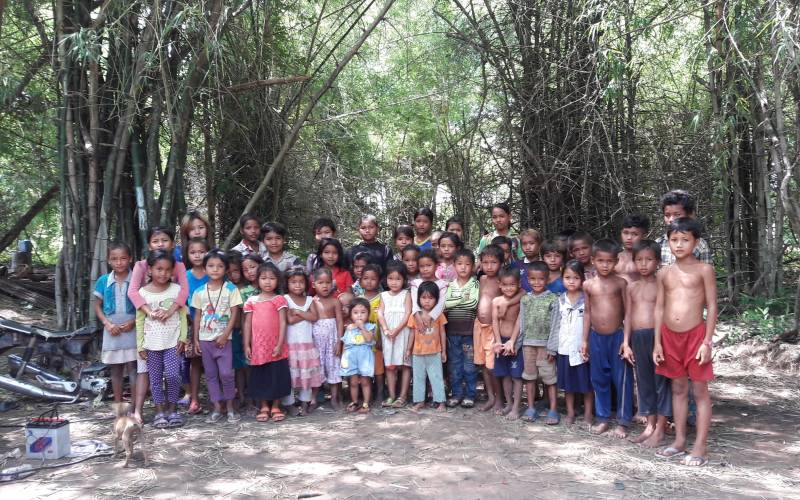 In celebration of World Water Day, we're delighted to share that we have now confirmed our ninth project with water aid organisation, Just a Drop. Each year we donate between £5,000-£10,000, alongside customer contributions from the £1 booking donation, to fund water and sanitation projects in developing communities.
Our latest project takes us to Cambodia and sees us support our first project in the Far East, with previous work focused in Bolivia, Africa and India.
The village of Chray is located on the Siem Reap province of Cambodia, with a population of 2,010 people and two primary schools. The water and hygiene situation here is very bleak. The existing wells provide an unreliable supply of poor quality water and in fact, they often dry up for long periods of the year. During this time, the villagers use ponds and the local river for water.
A test by Just a Drop found the water used by many contained a high presence of E.coli bacteria, high content of manganese and iron and a low PH. It is not fit to drink, leading to people frequently becoming ill with diarrhoea, stomach aches and skin rashes, with a consequent impact on education, health and productivity. In addition to the poor water conditions, with a lack of latrines at the primary schools, the children are forced to go to the toilet in the open, creating a situation of high health risk and danger.
Just a Drop is committed to deliver a comprehensive programme in the village and Hayes & Jarvis will support this project by funding the construction and installation of biosand filters into each household, plus latrines and biosand filters into both schools, with a cost of just under £10,000.
Successfully used on another Just a Drop project in Cambodia, biosand filters are a straightforward means to providing 20 litres of safe water every two hours in every household. Dirty water is poured into the device and onto a layer of sand which contains a biofilm, removing impurities from the water as it filters through. Safe water is extracted at the bottom of the filter for drinking and cooking. These will prevent and reduce water related diseases within the community, improving the quality of life of villagers and attendance at schools.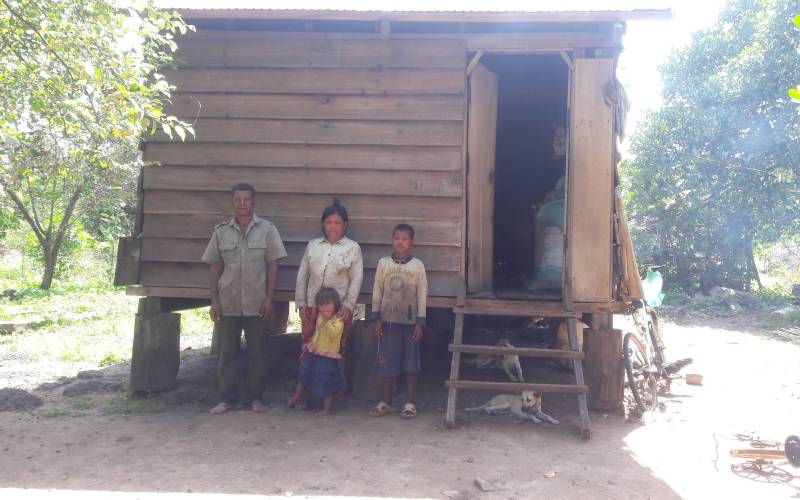 Meet the Nai Nan family:
The Nai Nans live in a small wooden house in Chray with their children aged 12 and two years old. They are farmers and work hard, but only get a little output to support their family. There is no latrine in the house, so the family go to the toilet outside, an unsafe and unhygienic practice.
The family do not have access to a safe drinking water source, using rainwater and a small open well to have enough water for drinking, cooking, washing and bathing during rainy season. In the dry season, they have to travel a long way in order to take water from a well which the villagers dug at the bottom of the natural river. The well water is unsafe for drinking and they have no means to treat the water.
Sadly, all four members of the family have suffered from many bouts of diarrhoeal disease and have to spend money for treatment and take time to care for the children when they are ill. The project will therefore make a huge difference in their lives.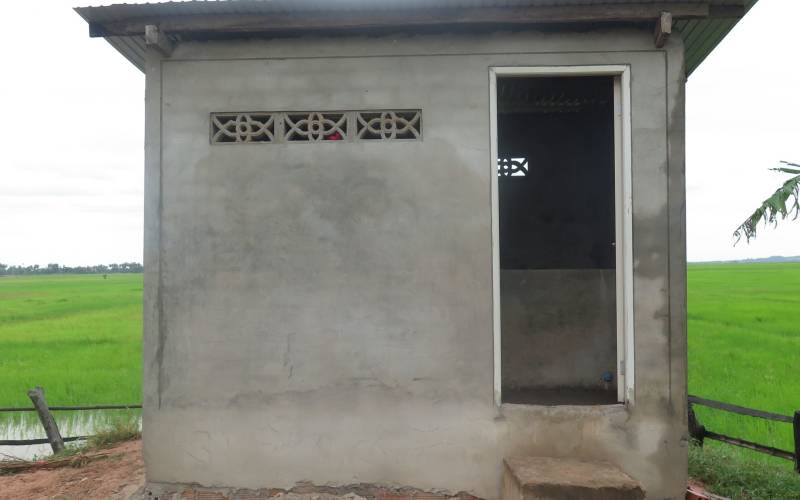 Work on the Chray village project is now underway. We would like to thank our customers for your continued support to an organisation close to our hearts. Find out more about out work with Just a Drop here.
Written by:
Stephanie Carr