When you think of taking a road trip around America, there is only one route which jumps to mind, driving along Route 66. A route which takes you through eight different states, over 2000 miles of road and through 90 years of history since its creation back in 1926, Route 66 to this day remains one of the most popular holiday destinations in America. This particular itinerary is made even more special by the addition of Highway 101 taking from Los Angeles where Route 66 finishes to California Coast to San Francisco.
Starting your journey with a couple of days in Chicago, you will drive down through St. Louis and Springfield before coming to Tulsa. After Tulsa, enjoy the longest stretch of the road as you continue on to Oklahoma City before being on 'the way to Amarillo' travelling through Texas and New Mexico before finding your way to the bright lights of Las Vegas. Continuing on to where the road comes to an end in Santa Monica. Now that you have travelled as far west as you can, it is time to start travelling north towards the final destination of San Francisco.
If you are looking for something a little different to a motorhome, why not consider hiring an EagleRider motorbike and ride your way across country.
Start your Journey
Day 1- 3
Chicago
Room Only
Suggested Accommodation

Fairmont Chicago Millennium Park or similar
Day 4
Chicago to Springfield (200 miles)
Self Catering
Time to head to the CruiseAmerica depot to collect your home for the next 20 nights. As you head towards Springfield, take a second to take in the fact that you are beginning your drive on one of the most popular highways in America. Once in Springfield, a must see attraction is Lincoln's tomb and the Salem State, a reconstruction of the 1830's village where Abraham Lincoln, America's 16th president, spent his early childhood.
Day 5
Springfield to St. Louis (275 miles)
Self Catering
Heading the 275 miles south, you will arrive into St. Louis, home to the countries tallest monument, The Gateway Arch. Standing at 630 feet, we recommend riding the tram to the top of the arch for some spectacular views. Once you are back on the ground, head over to Lone Elf Park, where you can spend some time wildlife spotting. Within the park you have chances of spotting bison, wild turkey, deer and elk.
Day 6
St. Louis to Tulsa (180 miles)
Self Catering
Today you are continuing your drive west as you head towards Tulsa, once known as 'the oil capital of the world'. En route, we would suggest stopping by Joplin made famous for the being the hideout of the famous due Bonnie and Clyde. Once in Tulsa, prepare to be amazed by the largest collection of art and artefacts. Take in a couple of the museums before spending your evening in the Brady Arts District, enjoying the mixture of jazz, folk rock music.
Day 7
Tulsa to Oklahoma City (110 miles)
One of the shorter driving days as you have memorable drive down to Oklahoma City. Even though it is one of the shorter distances you will cover, there is still so much to see. As you make your way, be sure to notice the many museums, motels, diners and iconic sites which line the sides of the highway. Oklahoma City has a mixed atmosphere, on one hand you have the cowboy culture from it having America's largest working cattle ranch, mixed with the city life with Bricktown leading the way with countless restaurants and music venues.
Day 8
Oklahoma City to Elk City (110 miles)
Self Catering
With another shorter driving day ahead, you may want to take a relaxed drive towards Elk City. Maybe take a break in Weatherford and experience an authentic roadhouse at the historical Lucille's Roadhouse and Diner. With not one but two Route 66 museums on the way (one in Clinton and the other in Elk City itself) today is the day to learn about what makes the highway so special.
Day 9
Elk City to Amarillo (325 miles)
Self Catering
You are finally "on the way to Amarillo". Covering over 300 miles today, make sure to plan your stops ready for the journey. Enjoy a visit to the 2nd largest Canyon State Park, Palo Duro, home to the Lighthouse Rock Formation. One of the best ways to enjoy this State Park is by horseback, take a guided tour throughout the canyon. On your arrival to Amarillo, there is plenty on offer. Take a drive out to Cadillac Ranch and witness the art instillation of the half buried Cadillac's.
Day 10
Amarillo to Tucumari (160 miles)
Self Catering
Tucumcari is the destination of today. No trip along Route 66 would be complete with a picture taken in front of the Route 66 Roadside Attraction at the Convention Center. This is one city that you must tour twice, once during the day to see the wonderful murals with cover the city, and again during the night to witness those famous Route 66 neon signs all lit up in their element. You can also enjoy more wildlife spotting around Tucumcari, head to the nearby Scenic Byways for antelope and deer. For a more relaxed afternoon, it is worth taking a visit to the local Lake State Parks for an afternoon picnic or some light hiking.
Day 11
Tucumcari to Albuquerque (185 miles)
Self Catering
Rather than heading straight to Albuquerque, take the scenic option and drive through the national forest till you come to Santa Fe, popular due to it having over 300 galleries and art dealers. The first stop on everybody's list of places to visit when in Albuquerque must be to the Sandia Peak Tramway. A 2.7 mile tram ride will take you alongside the Sandia Mountains with beautiful views of the trails. Take a trip to Old Town Albuquerque, wandering the narrow streets, exploring the tiny artisan shops and numerous New Mexican eateries.
Day 12-13
Albuquerque to Grand Canyon (360 miles)
Self Catering
Prepare yourself for the longest drive of the itinerary today as you make your way to the Grand Canyon which will be your home for the next two nights. Nothing else quite compares to seeing the vast beauty of the Grand Canyon than from the seat of helicopter. If flying is not your thing, then how about exploring the canyon by horseback, jeep tours or even partake in a rafting tour. As you have two nights here, make the most of it and head to the West Rim and walk across the Grand Canyon Skywalk, a glass walkway on the edge of the canyon.
Day 14
Grand Canyon to Kingman (125 miles)
Self Catering
Why not take a slower start to your day with a laid back drive to Kingman. With 82 of the 125 miles today still on Route 66 there are plenty more highway memorabilia to be seen. Nearby Kingman, you have the Fort Beale Wagon Trail, where you can still see traces of the ruts made by pioneer wagons.
Day 15-16
Kingman to Las Vegas (100 miles)
Self Catering
It is time to drive on over to Las Vegas and you will see how it has earned the nickname the 'city that never sleeps'. Park up your motorhome for the next two nights as you can explore the city by foot, public transport or by using the monorail which travels the length of the strip stopping off at numerous hotels along the way. Make sure to stop by the Bellagio fountains and witness the impressive water show. Be prepared for lots of walking and lots of amazed faces as you take in the impressive hotels along the strip. Enjoy one of the many Cirque du Soleil shows, or visit Freemont Street to watch the amazing light show.
Day 17
Las Vegas to Barstow (155 miles)
Self Catering
On the way to Barstow, you will able to drive past some iconic landmarks like the Hoover Dam, the 1935 damn constructed in the Black Canyon of the Colorado River. You can walk along the bridge to capture some close up views of the dam. Head south towards the Mojave National Preserve, a desert solitude known for its sand dunes, Joshua tree forests.
Day 18-19
Barstow to Los Angeles (155 miles)
Self Catering
With only two days in Los Angeles, you will have to use your time wisely to make sure that you experience everything on offer in the 'City of Angeles'. Take a Beverly Hills tour, keep an eye out in case you catch a celebrity. Stroll along Santa Monica and Venice beaches. If you fancy some shopping, make a trip out to one of the two outlet malls to hopefully find a bargain or two. Thrill seekers are well looked after in LA with numerous theme park options like Universal Studios, the original Disneyland and Knott's Berry Farm.
Day 20
Los Angeles to Santa Barbara (240 miles)
Now that Route 66 is complete, your journey now takes you up the coastal route of Highway 101. The area around Santa Barbara is known as "America's Riviera" and it is worth visiting one of the many restaurants along the coast. Spend the afternoon visiting the Chumash Painted Cave, home to some very elaborate rock painting some of which have been around for thousands of years.
Day 21
Santa Barbara to Santa Cruz (150 miles)
Self Catering
Continuing up Highway 101 towards Santa Cruz, you will come across Heart Castle which is a perfect place to stop for a break. Feel free to take a tour of the castle (tickets can be purchased on arrival, worth pre-booking during busier seasons) and learn about life of W. R. Hearts and what is felt like to be a guest at this beautiful castle. On the way, remember to take the time to appreciate the beautiful scenery that you are passing. Take a break at Big Sur and just relax as you take in the ocean waves crashing against the shore.
Day 22-23
Santa Cruz to San Francisco (115 miles)
Self Catering
After the past 20 days of driving, there will no doubt be some excitement knowing that this is the last day of driving as you head towards San Francisco. Be in awe as you drive across the Golden Gate Bridge. We recommend taking a break once you are across the bridge at Golden Gate Vista Point, a perfect location to take a picture of the San Franciscan skyline including Alcatraz. Talking of the prison, taking a guided audio tour of the island is a must, as you get a detailed understanding of what it was like to be imprisoned on the island back in the day.
Day 24
Departure Day
Self Catering
Time has come to say goodbye to your motorhome and head to the airport ready for your onward travel, whether that is flying home or flying to a new destination. If the past three weeks have not yet sated your appreciation of visiting new locations, why not extend your stay even longer and spend a few days exploring Yosemite National Park, only a couple of hours away by car.
Let's talk
---
There's no question too small. Start planning your dream trip by talking to our Destination Specialists.
Sign up to our newsletter
---
Receive the latest travel inspiration and destination news.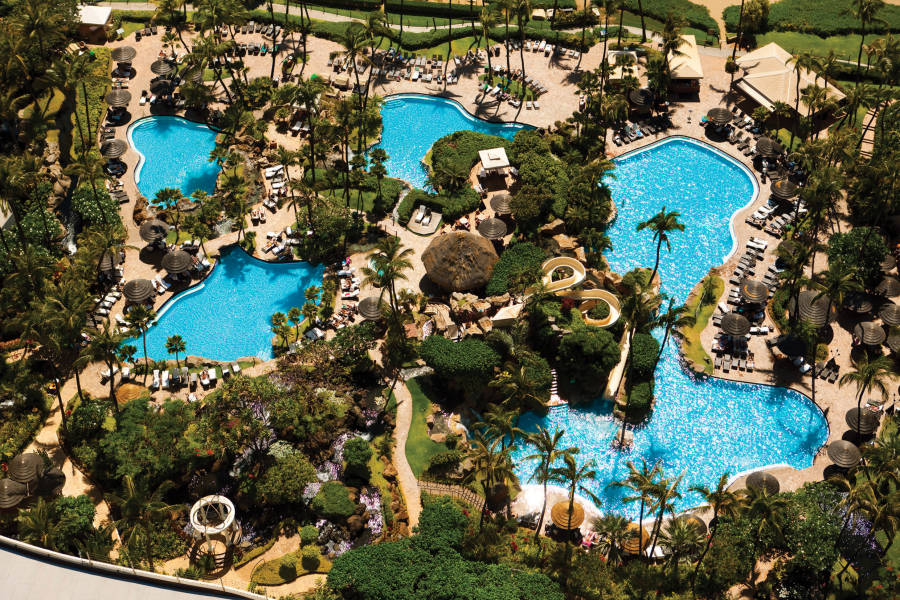 How we tailor make your holiday
The Hayes & Jarvis Way
---
We've been tailor making holidays for 65 years. With over 60 destinations to choose from, talk to us and we'll listen to your travel ideas to create unforgettable holiday experiences.