Our Australia coral reef tour, the 11 Day Coral Expeditions, allows you to see some of the Great Barrier Reef's most beautiful creatures, as well as learning about the animals and sea life that live here. Bookended by a stay in the relaxed city of Cairns and the beach town Port Douglas, get to know some of the best areas on Australia's east coast.
Start your expedition in Cairns, which is often said to be the gateway to the Great Barrier Reef. Spend three days here, exploring the boardwalk which looks out to sea and the surrounding mudflats and mangroves. Next, board the boat which will be your home for the next four days as you sail around the world's most famous coral reef. Head to uninhabited sandy islands and explore with glass bottomed boat trips, or get closer to the sea life with snorkelling and scuba diving excursions.
Finish your Great Barrier Reef tour at Port Douglas, where you can soak in the laid back atmosphere as you head to the beach. Relax on golden sands as you watch the breeze in the palm trees, or take to the waters for surfing, kayaking and stand up paddle boarding. In the evenings, shop in boutiques or galleries and enjoy the gourmet dining scene.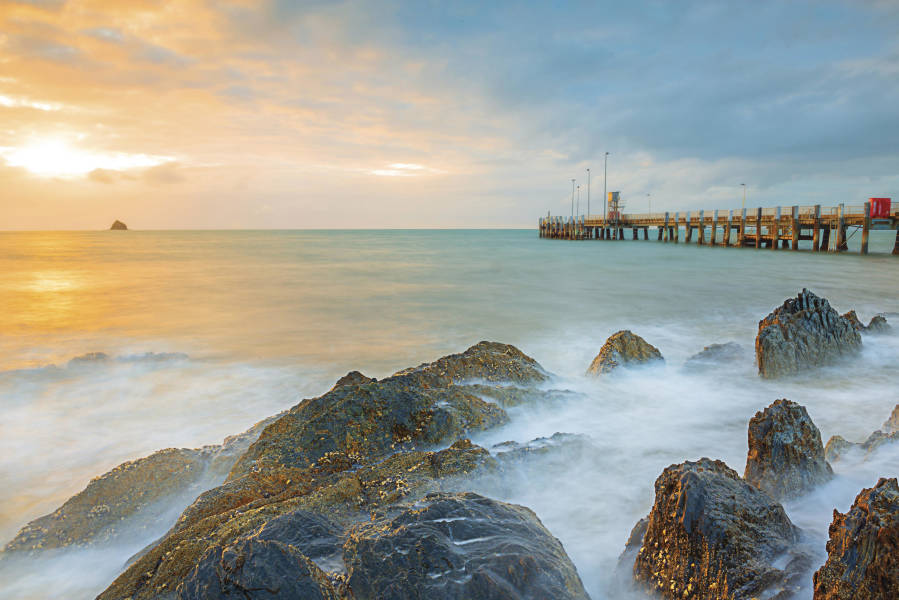 Trip Highlights
Daintree Rainforest
Glass bottomed boat trip
Scuba diving excursion
Start your Journey
Day 1-3
Cairns
Spend the first three nights of your tour of Australia's Great Barrier Reef in the city of Cairns, which can be found along Australia's north east coast. Stay at the Mantra Esplanade in the heart of the city and enjoy the swimming pool with a waterfall, as well as spacious modern guest rooms.
Enjoy a few days exploring the city at a leisurely pace. Cairns offers a laid back atmosphere, with a lively boardwalk and a thriving restaurant scene. Head to nearby Trinity Beach or Kewarra Beach for a day of relaxation, or head into the Daintree Rainforest for beautiful natural surroundings and wildlife. The mudflats and mangroves are home to koalas, crocodiles and more, while the Great Barrier Reef is a short boat trip away.
Day 4
Coral Expedition Cruise
Board the small ship which will take you to Trinity Bay just after lunch. This will be your accommodation for the next four days as you explore this beautiful area of the world. Take in the sea views, before enjoying a delicious dinner and champagne as you admire the white sands of Palm Cove as you sail past.
Day 5
Coral Expedition Cruise
Spend the morning soaking up the culture and attractions in Cooktown, where you'll find traditional stone buildings dating back nearly 100 years.
In the afternoon, a guided tour will take you to one of the uninhabited islands along the Great Barrier Reef. An expert marine biologist will teach you about the native creatures as you take in views beneath the surface on a glass bottom boat tour. Stop off at a vibrant section of coral reef where you can snorkel among hundreds of varieties of colourful corals.
Day 6
Coral Expedition Cruise
Wake up to find the boat docked beside Lizard Island. Here you can choose to spend the day relaxing and soaking up the sun on the soft golden sands or head off for activities. Join the boat's Marine Biologist on a glass bottomed boat tour and learn about this rare natural environment from an expert.
If you prefer to get closer to the coral reefs, take the scuba diving trip and allow a dive instructor to teach you about the wildlife as you get close to coral cities full of fish and other animals.
Day 7
Coral Expedition Cruise
Today you can explore two of the best preserved areas of the Great Barrier Reef, which are home to countless fish and thriving coral reefs providing a colourful oasis. Ribbon Reef No. 3 and Rachel Carson Reef are teeming with coral gardens, which can be seen through a glass bottomed boat trip or on a guided snorkelling excursion.
Day 8-11
Port Douglas
Depart the boat at Port Douglas, which is just north of Cairns. Here you'll find a relaxed town where life centres around the beaches and beautiful tropical surroundings. Wander through the centre and discover Macrossan Street, which is home to an excellent range of boutiques and art galleries, ideal if you're looking to pick up something special to take back home.
There are some fantastic restaurants in the town, serving a spectacular range of seafood as well as other Aussie favourites. Alternatively, spend the day at Four Mile Beach, on the golden sands or taking to the waves with surfing, kayaking, stand up paddle boarding and more.
Let's talk
---
There's no question too small. Start planning your dream trip by talking to our Destination Specialists.
Sign up to our newsletter
---
Receive the latest travel inspiration and destination news.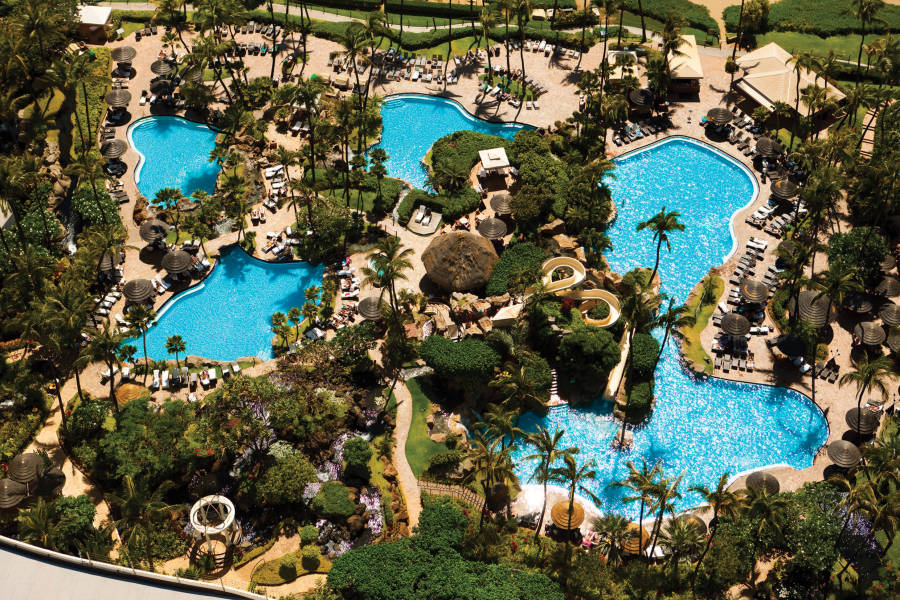 How we tailor make your holiday
The Hayes & Jarvis Way
---
We've been tailor making holidays for 65 years. With over 60 destinations to choose from, talk to us and we'll listen to your travel ideas to create unforgettable holiday experiences.