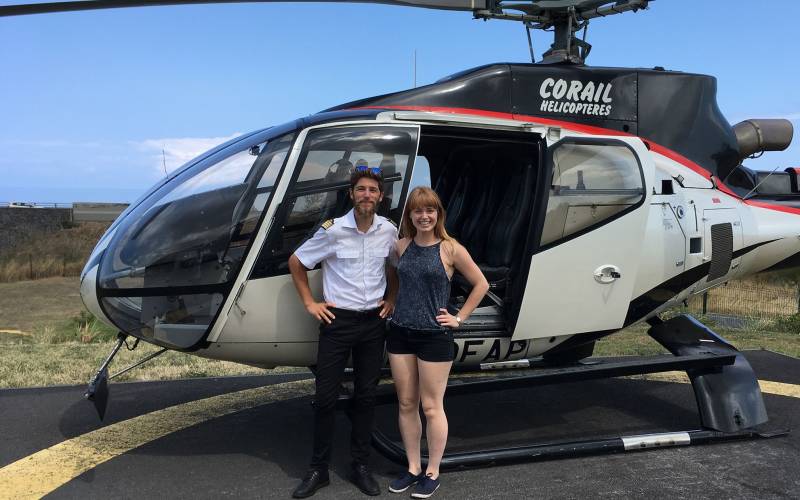 'Two islands, two personalities; and a mix adventure and relaxation'
I hold my hands up; before joining Hayes & Jarvis, I knew very little about Reunion Island. Although Mauritius, once part of the British Commonwealth, is very well known, its close neighbour, Reunion Island, a French overseas island, remains relatively unknown to us Brits.
Having since returned from my travels in September, I can confidently say that anyone taking the 10 hour flight to Mauritius (direct flights available from London Heathrow), and doesn't take the short 35-40minute connection to Reunion Island is missing out on an exceptional Indian Ocean adventure. Let me explain why.
Reunion is home to three cirques, Cilaos, Salazie and Mafate, otherwise known as collapsed calderas, or collapsed volcanoes to you and me. Each cirque offers more than 1000 kilometres of hiking, cycling trails and forms part of the island's luscious mountainous landscape.
One of our first activities on the island was to explore Cirque Salazie and visit some of the local villages located in the mountains. Reaching heights of over 3000m at its peak, the cirques have a sub-tropical climate and endure frequent rainfall. This, alongside the mountainous peaks of varying heights, adds to the overall landscape of the area, whose gushing waterfalls and low-lying cloud create a mystical and dramatic setting.
The Cap Noir viewpoint in Dos d'Ane is a must, offering views of rolling mountains in every shade of green, not like anything I've ever seen. Clouds can hamper the magnificent views available, so venture up the cirques early in the day to beat any settling afternoon cloud.
France disguised as a tropical island
The island is wholly French. It's governed by France, it uses the euro, its capital city is Paris and it has an alluring and sophisticated European 'je ne sais quoi' about it. A large part of the population speaks French, but Reunion Creole is its native language – just to confuse matters.
We discovered the island's colourful and charming nature while walking around the local Saturday market at Saint-Pierre. The bustling market was full of fresh tropical fruit and vegetables, local handmade craft and masses of fresh vanilla. English isn't the first language for many on the island and can make any attempts at bartering slightly difficult. Having said this, the locals are all incredibly warm and friendly and give the market a wonderful atmosphere.
Adventure pick 'n' mix
Reunion Island is known for its adventure. As well as having three collapsed volcanos and the dormant Piton des Neiges, Reunion Island is also home to an active volcano, Piton de la Fournaise, aptly translated as Peak of the Furnace. The volcano is one of the main attractions of the island and has a popular hiking route to the top of the caldera for those that dare. Alternatively, take to the sky and explore the volcano and Reunion Island on a helicopter tour as we did.
This is one of the best ways to truly appreciate the elegance and diversity of the island. One second you'll fly past tumbling waterfalls and next you'll be gazing over the tropical turquoise waters of the coastline.
Currently inactive, Piton de la Fournaise's last eruption was just two years ago in 2015. Residents and travellers are completely safe during an eruption and are treated to one of the earth's greatest shows as the bright lava spews from the mouth of the volcano.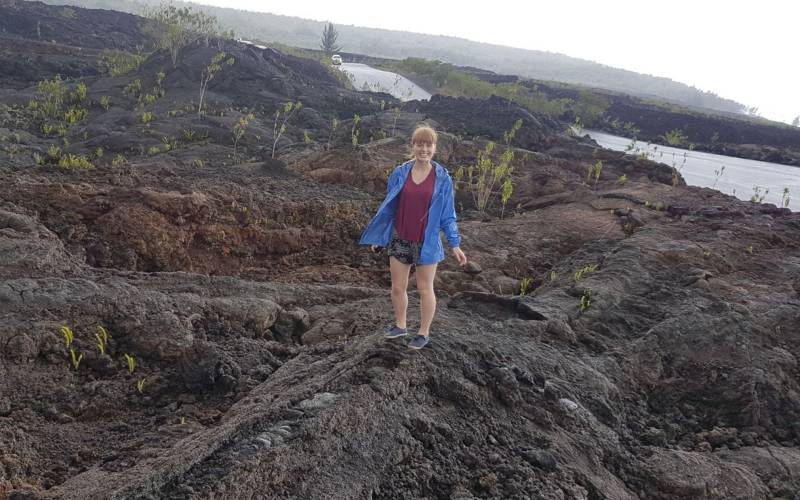 I'd also recommend visiting the 2004 and 2007 lava flows, where I instantly became mesmerised by the intricate detail of the cold lava frozen in time. Reunion Island is also host to a range of other exciting activities including abseiling, canyoning, hiking, cycling, surfing, snorkelling, parasailing, canoeing, and much more.
Although I had never been to Mauritius before this trip (or the Indian Ocean come to think of it), unlike my experience with Reunion Island, I had an image in my mind of what to expect. Think shallow crystal clear waters gently lapping the white sands surrounded by palm trees. The reality was exactly that, but a thousand times better as I was seeing it with my own eyes.
Grab a snorkelling mask and a pair of flippers at the first available opportunity and take to the waters. Mauritius is home to a spectacle of exotic fishes that live off the coral reef. The hotel we were staying at, LUX* Belle Mare, offers a host of water activities, including snorkelling off the Belle Mare coastline. Being able to swim alongside the underwater wildlife and catch a glimpse of their world is an unforgettable experience.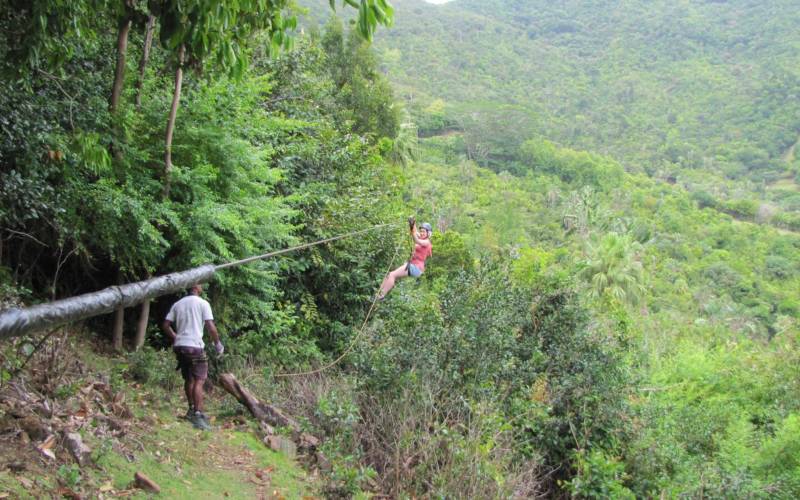 If you caught the adventure bug from Reunion Island and are looking to keep things active, Mauritius is also home to the longest zip-line course in the world. Made out of seven lines ranging from 350 to 750 metres long, this is a fantastic, and slightly different, way to see the magnificent Mauritian landscape. After beating some initial vertigo nerves, the whole group conquered the course as we soared over the treetops spotting several (very large) Mauritius Fruit Bats along the way.
Authentically beautiful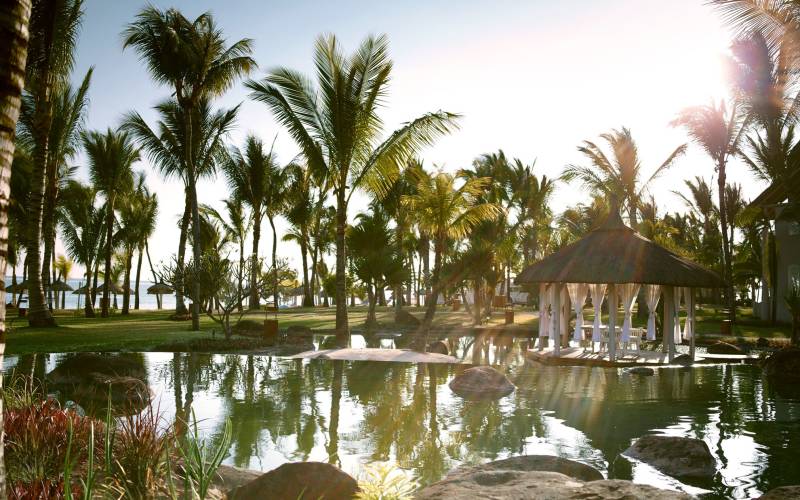 If you have never visited this region before, then nothing can truly prepare you for the beauty of an Indian Ocean island. Whether it's the tropical and rainforest like adventure offered by Reunion Island, or the more traditional Indian Ocean paradise island of Mauritius, you'll be stunned by its 'Eden'esque natural beauty. This exceptional journey is a must for anyone seeking an authentic island experience. I just wish I had more time to spend there.
For more information on Reunion Island and Mauritius, speak to one of our Destination Specialists or visit our Indian Ocean holiday pages for more inspiration on your next exotic adventure.