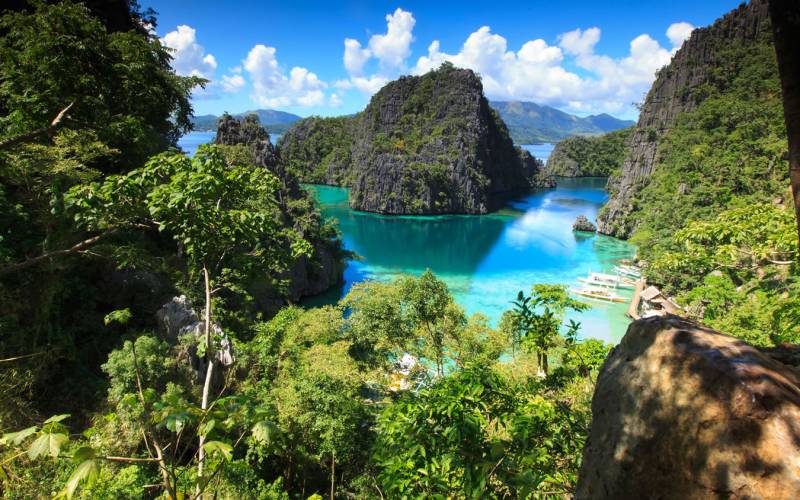 Welcome to the Philippines — the perfect holiday destination. Captivating and unlike anywhere else on earth, the Philippines is home to joyful and welcoming people. It's clear to see why: this is a gorgeous country with natural wonders at every turn.
Written by Far East Specialist, Emma Mitchell
I was thrilled to get the opportunity to visit the islands of the Philippines. What made it such a great trip? The fun-loving nature of the Filipinos is one of the Philippines' biggest charms. Mabuhay! People will regularly say hello to you here which makes you feel instantly at home and connected to this group of islands. It's also a beautiful and fascinating place to visit, with experiences to suit every traveller.
Manila & Intramuros
Manila is the bustling capital and main entry point. I'd recommend spending a few nights here before moving on. One of the main attractions is Intramuros, the oldest district of Manila where you can walk around the walled city.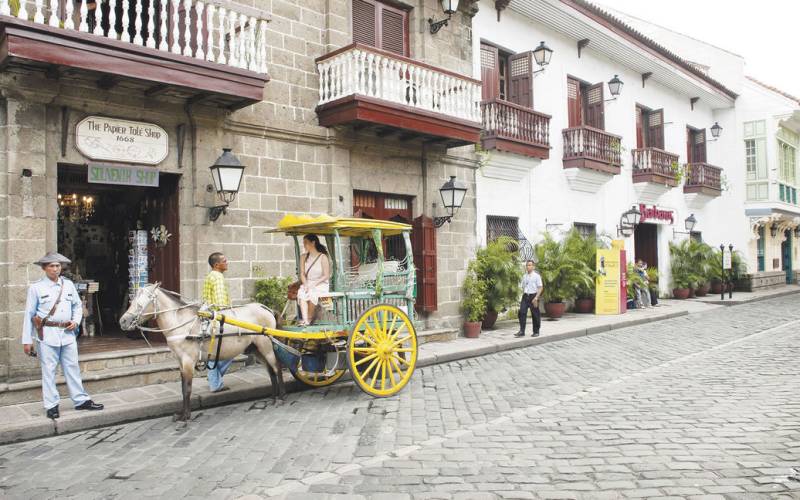 In stark contrast to the sleepy old town,
Metro Manila
is buzzing with modern shopping malls, dining and entertainment centres.
Getting Around
I found getting around within the Philippines really easy. You can reach most of the islands and regions by a short flight from Manila and you can also travel between Bohol and Cebu by express ferry.
Boracay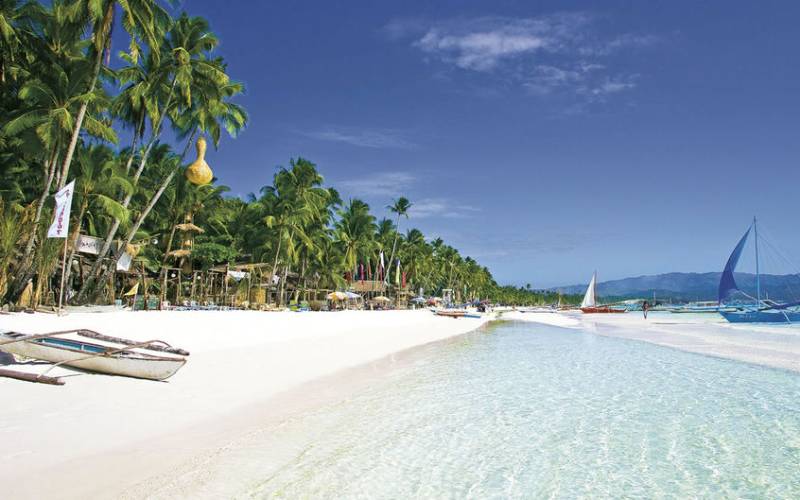 Boracay is the Philippines'
most famous island
, even though it's so tiny. If I had longer, I would definitely have spent more lazy days on the amazing powder-soft white sand and enjoyed all the watersports on offer.
Bohol & Tarsiers
Probably
Bohol
's most famous attraction is the Chocolate Hills, a collection of unusual land formations shaped like oversized chocolate drops. It's an amazing sight, but my favourite encounter in Bohol had to be with the super-cute, bug-eyed tarsiers. I shouldn't say this, but if I could have taken one home, I would have!
Otherwise if waterborne activities are your thing, then I'd also suggest the tropical, tranquil Pangalo Island off Bohol mainland, where you can easily spend a week or two enjoying the resorts pleasures and nearby dive sites.
Fort San Pedro, Magellan's Cross and the Lapu Lapu memorial
The Philippines is rich in culture and intrigue and is home to historic sites such as Fort San Pedro, Magellan's Cross and the Lapu Lapu memorial which help travellers gain a greater understanding of the history of Philippines and Spanish colonisation.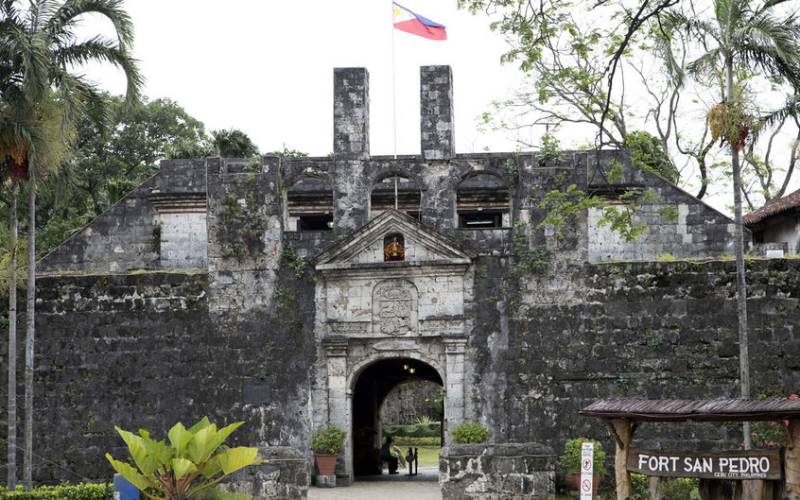 Palawan
Another thing I would recommend is the Puerto Princesa underground river in Palawan.
This UNESCO World Heritage Site, which winds its way through caves beneath the mountains, is regarded as one of the New Seven Wonders of Nature and it's easy to see why.
In
Palawan
you'll also find several off-shore private island resorts, including El Nido Resorts Lagen Island and Huma Island. These secluded island hideaways give the Maldives a run for its money — think overwater bungalows and fabulous vistas.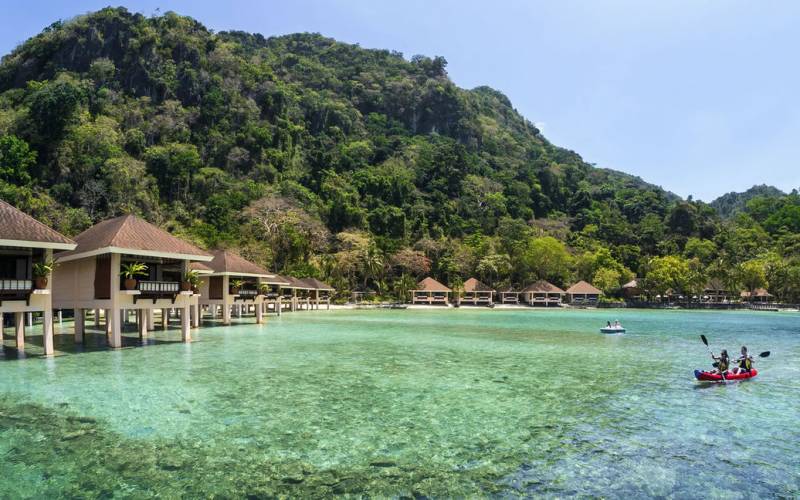 I particularly enjoyed the tranquillity of
El Nido's
bay views, and the backdrop of the limestone cliffs simply added to the feeling of isolation.
Northern Luzon
Northern Luzon has some of the most impressive rice terraces and rural scenery anywhere in the Far East. This was another highlight of the trip for me, visiting native villages with their age-old traditions and exploring the local handicraft markets. The mountain scenery is breathtaking, with amazing stepped rice terraces.
Food
Wherever you go do try to sample my two favourite dishes, both strongly influenced by former governing nations Spain and the USA. Adobo — chicken or pork marinated in soy sauce, garlic and vinegar and served with rice — and kaldereta, a beef stew with tomato sauce, garlic, onions, peppers and potatoes.
Touring the Philippines
Discover some of the Philippines' best loved attractions on one of our Philippines tours, a perfect introduction to this fascinating country. You could start off in busy Manila to see historic Intramuros. Fly south to the tropical island of Bohol with its amazing natural scenery, culture and beaches. Take the express ferry to Cebu for a taste of its fascinating history and culture. Extend your tour at one of the beach resorts in Mactan, for some extra relaxation.
Banaue & Baguio
Or experience incredible mountain scenery and traditional local life with the five-day Highlights of the North. This is ideal for nature lovers and those looking for an authentic cultural experience. Begin in Manila before heading north to the 2,000 year old rice terraces at Banaue. Visit native villages and mingle with the locals at the public market, be inspired by the breathtaking beauty of Mount Data and explore the city of Baguio, the summer capital of the Philippines.
Where to stay
The Philippines has accommodation for backpackers and nomads as well as those looking for luxury and the opportunity to be pampered. Here are some of my favourites.
Shangri-La's Boracay Resort and Spa
I love
Shangri-La's
Boracay Resort and Spa with its exclusive feel, two secluded beaches, impeccable service, stunning rooms and extensive facilities — one of six luxury Shangri-La hotels in the country.
For a similar feel in Bohol,
Amorita Resort
is your perfect base to explore from. It overlooks the powdery sands of Alona Beach, with just a short walk to the nearby restaurants, shops and bars.
For more inspiration on this fascinating region visit our Philippines travel guide . Or to create your own Philippines tour — just call and one of our Destination Specialists will be happy to help.
Written by:
Clive Wedderburn