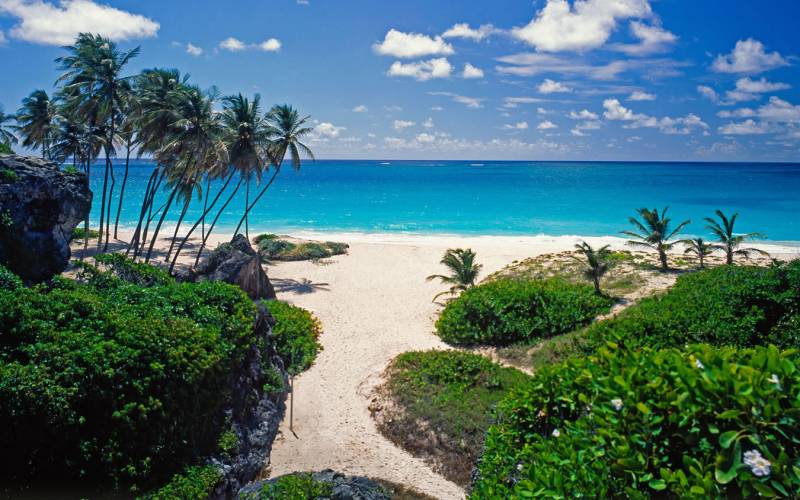 You might be surprised to learn how different each of the Caribbean islands are from one another. There are over 7,000 islands and countries scattered like jewels across the azure sea from which to take your pick; from high volcanic vantage points to lower lying coral islands; large bustling islands to smaller, less developed ones; and Spanish or French speaking — with a smattering of Dutch too.
So much more to the Caribbean …
Fly and flop is a great way to spend your holiday time, but there's so much more to the Caribbean. If you're big on adventure — and who isn't these days — then we recommend that you follow in the footsteps of pirates and explorers and discover the colourful and cultural contrasts that make the Caribbean so special. With the added bonus of knowing that sunshine is pretty much guaranteed.
Here's what we love most about the Caribbean, with some ideas and personal recommendations from those-in-the-know about what sets one island off against the next. Whatever your taste, interests or budget, you're sure to find your perfect island.
What we love most about…
There's a reason why Barbados continues to be one of our most popular islands and why visitors return year after year. If you think it's just the white sand beaches that draw the rich and famous, then you're mistaken. This fabulous, multi-faceted island is one of the most diverse in the Caribbean. Here you can explore the wild, rugged east coast and Bathsheba, enjoy some glamour on the west, with calmer waters, duty free shopping and upmarket hotels, villas and restaurants. Enjoy some vibrant nightlife in the south, with Oistins Fish Fry and St Lawrence Gap providing the best of Bajan culture, music, and dancing.
Best for: Family Holidays, sporting events, gastronomy, historic sites
Romance, rejuvenation and adventure.
Luscious St Lucia has all of these and more. In addition to golden beaches, this island has stunning rainforest scenery and the iconic twin peaks of the Pitons are a must-see on any holiday to St Lucia. Stop by at Anse La Raye in the north, and Gros Islet in the west for a "Jump Up" street party on a Friday and take a wander round Rodney Bay, which is famous for its restaurants and nightlife. Relax and enjoy your stay in your boutique or luxury hotel or villa on a palm-fringed beach, or seek out some high adrenaline activity, such as horse-riding, zip-lining, dolphin watching, snorkelling or a segway tour. Travelling solo, as a couple or a family – there is something here for everyone and the smell of essential oils is never far away, as the island is well known for a wide choice of spas and hotels that specialise in wellness holidays.
Best for: Spa Holidays, weddings and honeymoons, unspoilt rainforest, majestic mountains
Can you tear yourself away from your sun lounger?
There are a lot of beaches here – 360 to be exact, and they are beauties, with lots of hotels set in coves, making them seem more private and exclusive somehow. However, if and when you do venture further than the beach, you will discover a wide variety of things to do in Antigua. Nelson's Dockyard is the place to learn about the island's heritage. Shirley Heights is where everyone heads on a Sunday night for a BBQ, fantastic views and live music – so don't get left behind. Explore the Georgian dockyards and sample the restaurants, bars and shops. Make sure you experience some of the numerous activities that are available here too, like a catamaran tour around the island, swimming with turtles and zip lining or hop on a ferry from Antigua to her sister isle Barbuda and sample some tasty pineapple, Antigua's national fruit. Sailing enthusiasts should head to the island during April for Antigua Sailing Week and during March to November, nature enthusiasts should look out for turtles nesting on the island's beaches.
Antigua has an exceptionally wide of choice of different types of accommodation too, with everything from high-end luxury, to three and four star hotels and plenty of boutique properties too.
V.C. Bird International Airport is brand new and opened in August 2015, bringing visitors an enhanced experience – fully air conditioned more check-in kiosks, therefore shorter queues, and a wide choice of shops and restaurants.
Best for: Beaches, Sailing, Historic Sites, Family Holidays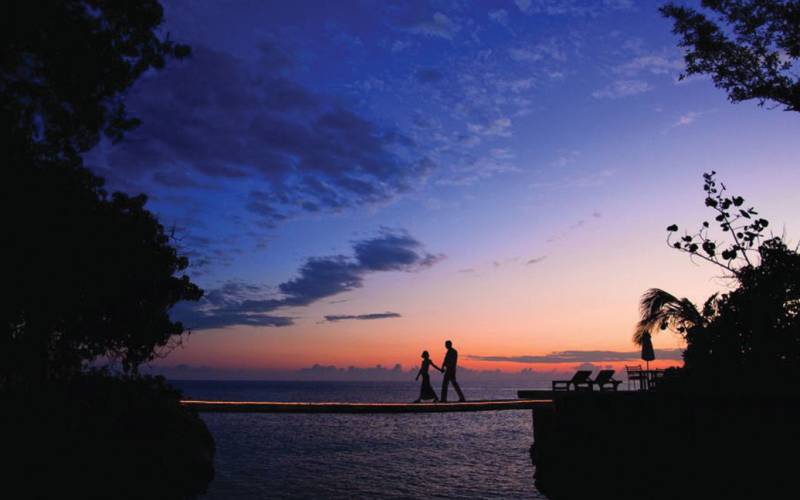 Find your happy place in the middle of the Caribbean Sea.
Chill out on the beaches, hike the misty Blue Mountains or visit an old plantation house. Montego Bay is perfect for families and couples alike, seeking the calm waters and exciting night life. We recommend Doctors Cave Beach while you're there. Negril famously boasts Seven Mile Beach, where you can indulge your passion for cocktails, white sand beaches and clear waters which are perfect for watersports. Ocho Rios on the northern coast of Jamaica is close to all the major attractions, including Dunns River Falls — 600 feet of fantastic fun waterfall, which you climb in a human chain through an emerald forest.
You can find everything you're looking for in Jamaica, from fabulous beaches – lively to remote locations — modern shopping malls, world famous festivals, reggae vibes, friendly smiles and the aroma of freshly cooked jerk-chicken.
Best for: Weddings and honeymoons, memorable days and nights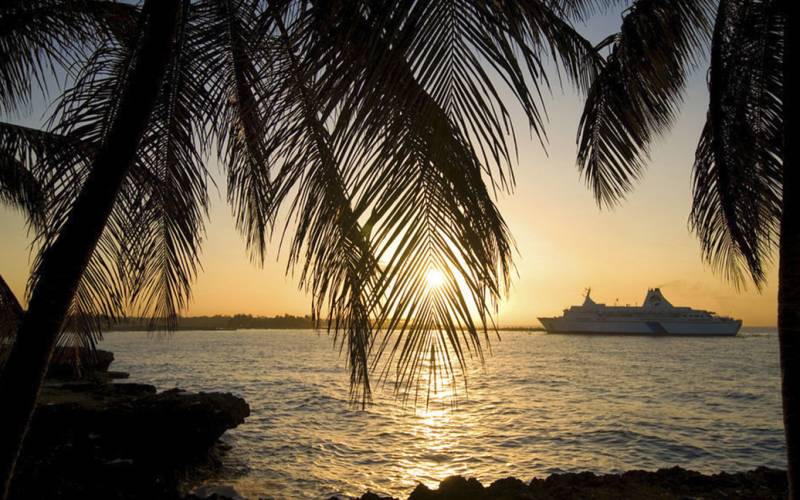 The Dominican Republic has it all!
One of the largest islands in the Caribbean and certainly one of the most diverse in terms of geology. We love this island for its soaring peaks and 25 miles of tropical shoreline with pristine beaches. If you love watersports, then you'll be glad to know that there's a wide choice here, with everything from snorkelling and diving, to surfing and white water rafting available. Golf enthusiasts will love the courses here too. As the number one destination for golf in the Caribbean, there are 25 designer golf courses set along stunning coastlines, with breathtaking mountain backdrops, that can easily distract you from your swing. Just two hours south of Miami and less than four hours from New York, it's definitely worth considering combining your stay here, with a trip state side for a truly unique multi centre holiday.
Best for: Golf, top quality All Inclusive resorts, watersports, whale watching
Why limit yourself to just one Caribbean island?
Combining two or even three on one trip will offer you plenty of diversity and pleasure. The Caribbean has an extensive network of flights and ferries, making inter-island travel a breeze. The best way to do this is to plan ahead — and of course our destination specialists at Hayes and Jarvis will be able to advise you.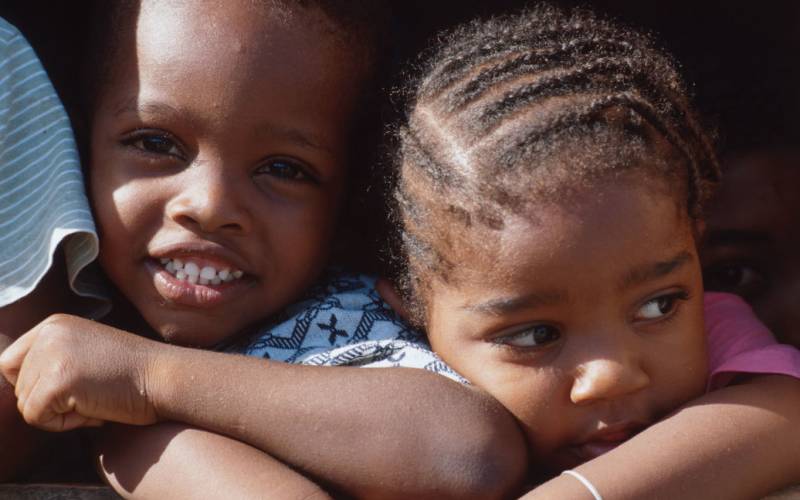 Start your journey from a main gateway island, like Jamaica, Barbados, St Lucia, Antigua or Grenada, which all have direct flights from the UK. From there, you can journey onward on a local flight. If you want to explore the northern Caribbean, then fly into Antigua or Jamaica. If it's the eastern Caribbean you want to check out, then choose Barbados. You could also consider combining the Turks and Caicos Islands in the western Caribbean with The Bahamas or Jamaica with Cuba. You'll need to get an inter-island flight, but it's well worth the effort. See here for some great suggestions for Caribbean multi-centre holidays.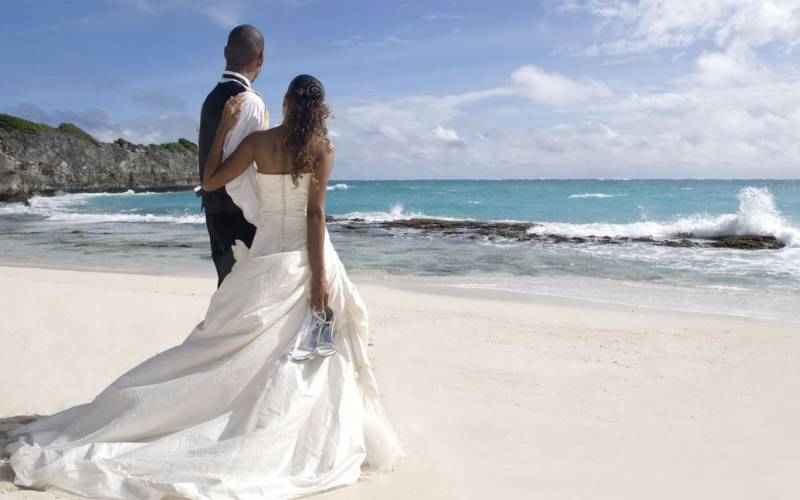 Weddings and Honeymoons
If you're looking for an unusual location and memorable way to celebrate your start to married life, then look no further than the Caribbean. See here for weddings and honeymoons and call one of our destination specialists for more information, ask about free weddings and much more!
Getting married abroad? Listen to our Weddings Podcast!
Check out our Caribbean deals too! Click here for more information.
Written by:
Katie Parsons